Venues across North America are about to be blown up with only a cloud of smoke remaining over the next couple months courtesy of the Blunts & Bombs tour. Headlined by up and coming dubstep heavy-weights Blunts & Blondes and Bommer with special appearances from HE$H, this tour is going to be wild.
"We're just a bunch of degenerates," Blunts & Blondes (a.k.a Mike Guard) laughed. "Me and Zach (Bommer) love playin' together and we thought it would be a dope idea (to do the Blunts & Bombs tour). We seen HE$H comin' up real quick and gettin' heaters out so we got him on the lineup too cause he's fuckin kill it."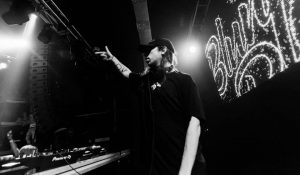 Hailing from Tampa, Blunts & Blondes has been taking the dubstep game by storm with his unique style and down-to-earth personality. He's the life of the party whether he's on the decks or joining the crowd in a mosh pit, which he's been known to do in the middle of his own set. His name has come up on a couple big festival lineups recently including Bass Canyon and Lost Lands.
"We all play dubstep obviously but we all have our own unique styles, you're not gonna hear the same kinda set three times over," Blunts & Blondes explained of the tour. "Our styles are so different but they complement each other well. Plus we're homies so that will make it interesting too."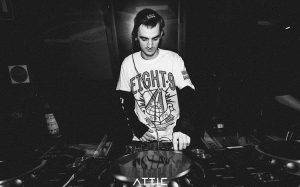 Bommer has been keeping busy recently, playing shows with 12th Planet and a couple fellow Gravedancer members including Codd Dubz and Xaebor. Originally from St. Louis, Bommer is known for his rough riddim beats, double drops and clean transitions. He recently said on Twitter that they plan to bring some serious heat to all the stops on the Blunts & Bombs tour.
Rounding out the lineup is the youngin of the group, Joey Verrando a.k.a HE$H. The Dallas based producer has been destroying venues all across the south and beyond recently. Even Blunts & Blondes said no one is making music like he is.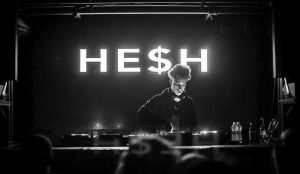 "My main influences come from the dirty south, which I feel sprinkles a lil spice into my tracks," HE$H explained. "Straight up got tons of new music to show everyone. Super excited to play all these new heaters."
HE$H's name has also been springing up on festival lineups including Wobbleland Dallas, Bass Canyon and Lost Lands. HE$H and Blunts & Blondes will also be playing Valhalla Sound Circus in Quebec along the tour.
"Everyone on this tour is on a different level of ignant shit so all of us traveling together gonna be craaazy," HE$H said. "We finna fuck people up on some Burner Posse type shit."
Needless to say, the dubstep trio is amped to get on the road for the Blunts & Bombs tour. It's an avenue for them to get their names out there, throw out a dope mix of familiar tracks and unreleased shit and of course, party until the sun comes up.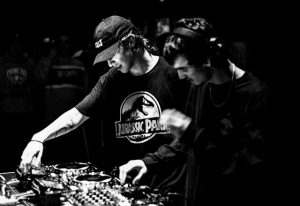 Their dynamic personalities on and off the stage are what will make this tour so dank. All three have been known to participate in antics with fans before and after shows. In addition to being extremely talented artists, they're also pretty personable dudes.
"I will for sure be doing soundcamps at festivals, they're my favorite thing," Blunts & Blondes explained. "I'm really open when I go to shows. I don't really like staying backstage. Come find me and say what's up."
The Blunts & Bombs Tour commences in Sin City with HE$H on May 1. The first show featuring all three producers will be the second stop of the tour in Lincoln. Blunts & Bombs will hit over two dozen venues (and counting) across North America before concluding in Chicago at the end of July. The boys have put a lot of work into the tour and are rumored to have a bunch of surprises up their sleeves. The only way to see what they're cooking up is to check out the tour for yourselves! Snag your tickets y'all and buckle up for one wild time this summer.