This has been a big year for producer and Noir D. Costas between the growth of his brand Artificial People, a new label release, and his latest collaboration with Bubblewrappe. Together, the Los Angeles locals have released a new hit track 'Boyz on Acid' in a merging of tech-house with sexy baselines. The track makes for a perfect addition to a summer playlist that incorporates positive vibes and a strong message of unity.
Both Noir D. Costas and Bubblewrappe are well-known within the Los Angeles electronic music circuit and throughout the party scene at major venues throughout Southern California and beyond. Noir D. Costas hails from Spain but has created a brand within California when he created Artificial People in 2016. Artificial People was created to bring queer minorities together while giving them a platform as part of the electronic music industry. The brand has since grown into a collective that celebrates diversity and inclusion for those in the music, arts, and fashion industries.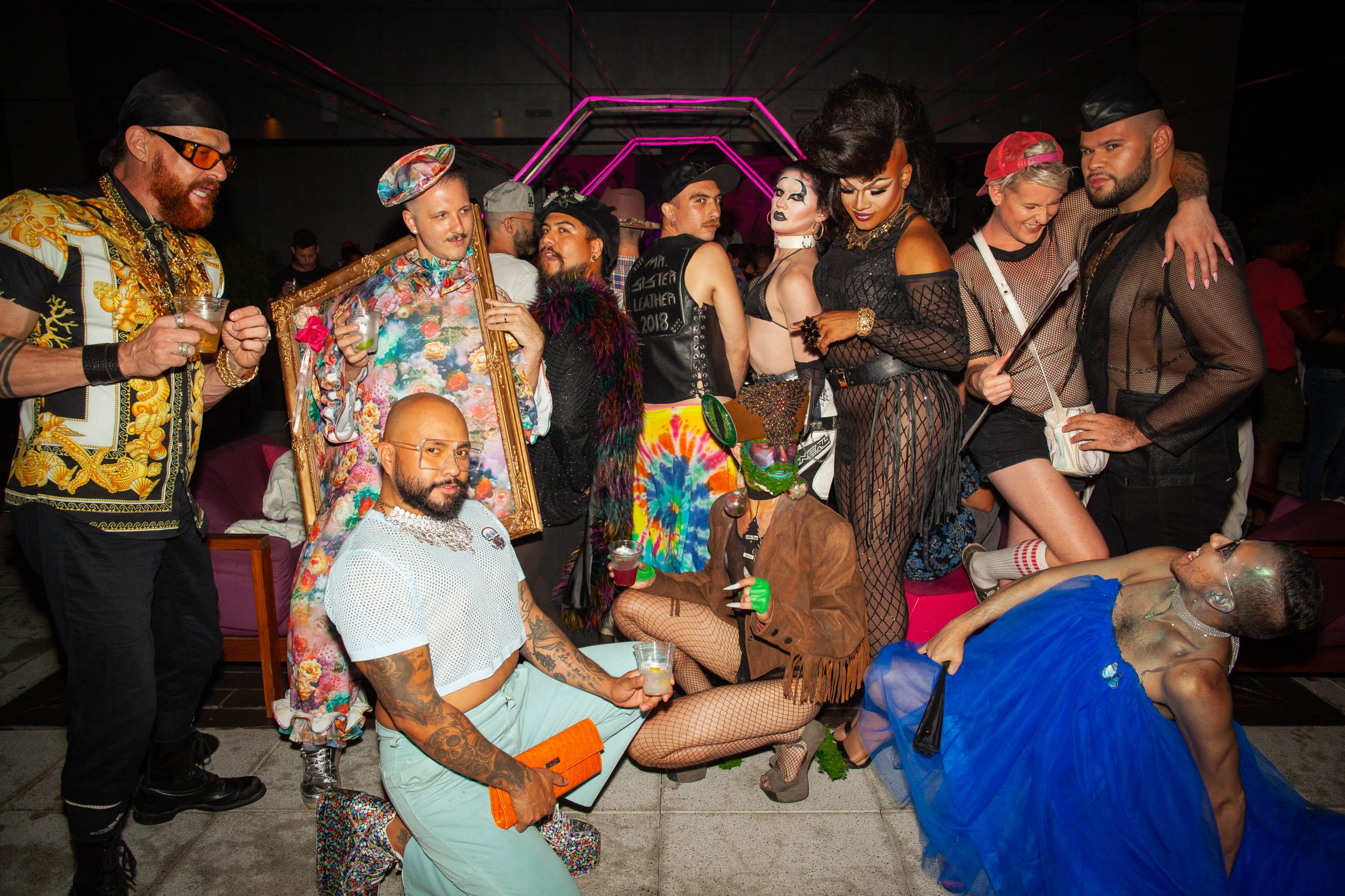 As part of this, Artificial People alongside Noir D. Costas has become well-known for the wild parties hosted at The W Hotel in Hollywood with world-class artists including Felix Da House Cat, Harry Romero, Cube Guys, Little Boots, Pete Tong, Gene Farris, Desert Hearts, Pillow Talk, and Grum. Noir D. Costas is not only an epic event curator, but a producer and DJ himself. He is known for his fusion of techno with house with an incorporation of nu-disco accompanied by catchy vocals. His passion for music is apparent in the energy he brings to the dancefloor by crafting unique mixes and sounds that set the dancefloor ablaze.
Creating a track in a collaboration with Bubblewrappe brings out a unique blend of music styles. Bubblewrappe is a true female powerhouse when it comes to electronic music with over twenty years in the industry. A staple on the rave scene in the late 90's and early 2000's, Bubblewrappe has become a regular at local hotspots including Avalon, Exchange LA, Academy LA, Time OC, and Global Theatre. She is well-known by her signature of thumping basslines and unique mixes that keep the crowd dancing all night. Aside from rocking the dance floors of nightclubs across Southern California, Bubblewrappe is the founder of her own record label 3rdVirtue. 3rdVirtue is dedicated to creating an inclusive space for artists of all backgrounds.
With similar visions, the collaboration between Noir D.Costas and Bubblewrappe makes for the perfect blend of styles for 'Boyz on Acid.' The track is created under Vile Music, the official record label for Artificial People as of this year. The track is overall uplifting and energetic, kicking off with a high-octane start. The song carries a fun beat with funky basslines throughout, keeping the energy high and mixing in beats that ignite the need to dance. The lyrics begin with referencing various races and sexual orientations, all coming together to dance. The song reminds us that all are welcome on the dancefloor and that we are all united through music.