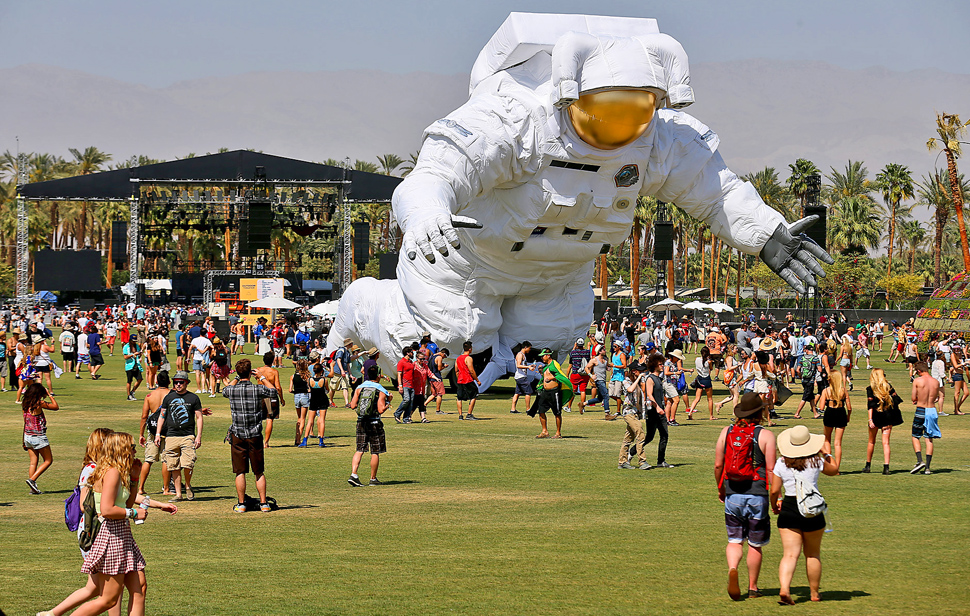 A giant Astronaut art piece moves throughout the Coachella Valley Music & Arts Festival
The Coachella Valley Music & Arts Festival at the Empire Polo Grounds in Indio, California broke records this year, according to a new report from Billboard. The three-day festival produced by Goldenvoice (a division of AEG Live) took place April 11-13 and April 18-20 and featured artist headliners from across the musical spectrum such as Lana del Rey, Queens of the Stone Age, Arcade Fire, and Pharell, just to name a few.
As per tradition, Coachella featured identical weekend lineups that brought nearly 96,500 festival revelers per day for a overall total attendance of 579,000. The festival also generated a total of $78.3 million in gross ticket sales and set a record for all-time high Boxscore ticket sales.
Following the last weekend of Coachella, Goldenvoice (the festival's promoter) also produced Stage Coach which featured the likes of Country Music's biggest stars like Luke Brian, Florida Georgia Line and more. The festival saw an attendance of 63,400 per day for a total attendance of 190,200 happy country music fans, and raked in $18,615,000.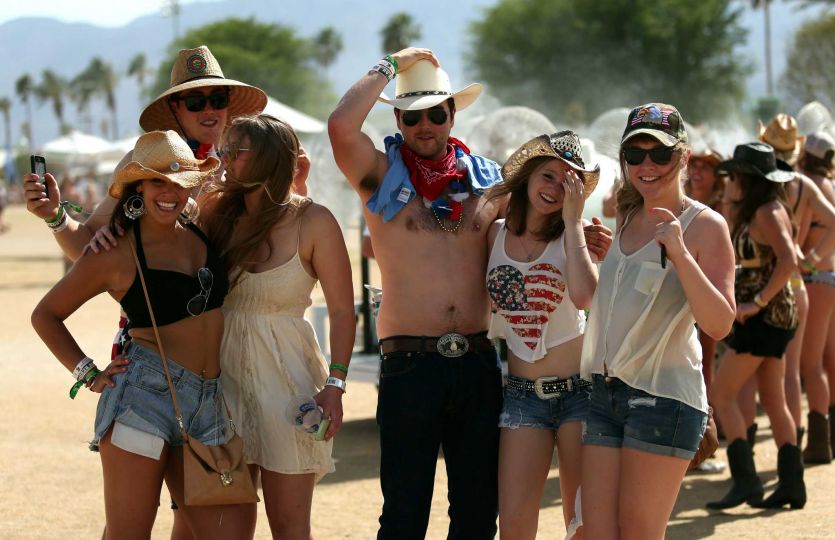 Country music fans stopping for a picture at Stage Coach
The three weekends of festivals saw a total of 769,000 attendees and resulted in a gross of $96,947,000. Coachella has already announced it's return to Indio next year and advanced tickets have already sold out! Coachella will be back for two weekends in 2015: April 10-April 12, and April 17-April 19. General Admission tickets go on sale later this year.