Are you ready for Alive 2017?
For years, rumors have been floating around about the triumphant return of Daft Punk.
The duo hasn't been on tour since 2007, but news today might mean that all might soon change.
According to a newly formed website, ALIVE2017.com (likely named after the duo's Alive 1997 and Alive 2007 albums) clues are starting to emerge about Daft Punk's possible return.
Upon further investigation on the homepage of the website, the letters reveal a tiny of column numbers:
21
07
09
34
According to Genius, redditors have discovered this to be a countdown clock. They have even taken it to the next level by deciphering clues in the website's source code.
The source code reveals something that may be the key to the website's mystery: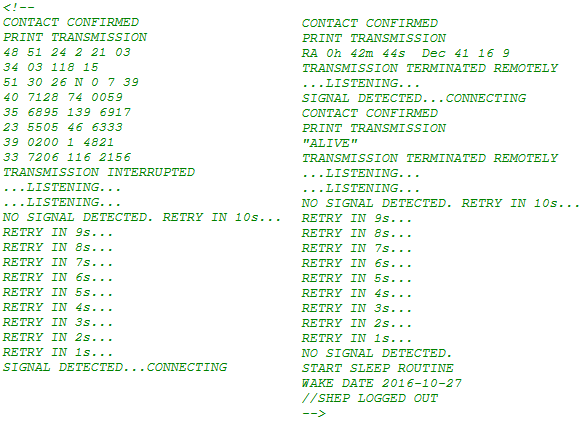 Doesn't look interesting right? Wrong. The numbers on the left are actually GPS coordinates. Coordinates that reveal very specific places:
Paris
Los Angeles
United Kingdom
New York
Tokyo
Sao Paulo
Ibiza
Indio (COACHELLA!?)
Could the launch of Alive2017.com mean a pending Alive 2017 Daft Punk tour announcement? Possibly. There's no real indication this website is actually by the robots.
However, if we follow the countdown timer, we might see October 27th.