For the first time ever, dance music legends David Guetta and Armin van Buuren will play an exclusive, two-hour back-to-back set.
The two DJs, producers, and Grammy-nominated artists have a combined over 30 years in the music scene and are sure to bring a set unlike any seen in the industry.
This ground-breaking performance will take place at Guetta's "F*** Me I'm Famous" event at Ushuaïa Ibiza. This event series has been around since 2003 and is a staple of the Ibiza music scene.
David Guetta said about the never-before-seen set, "I wanted to do something special for our big return to Ibiza this year, so we've decided to have a b2b with Armin at Ushuaïa Ibiza. I've always been close to Armin and have a lot of respect for him, both as a friend and as a DJ. We have known each other forever so it feels right to invite him to join in on the celebrations."
Get tickets for the rare event here.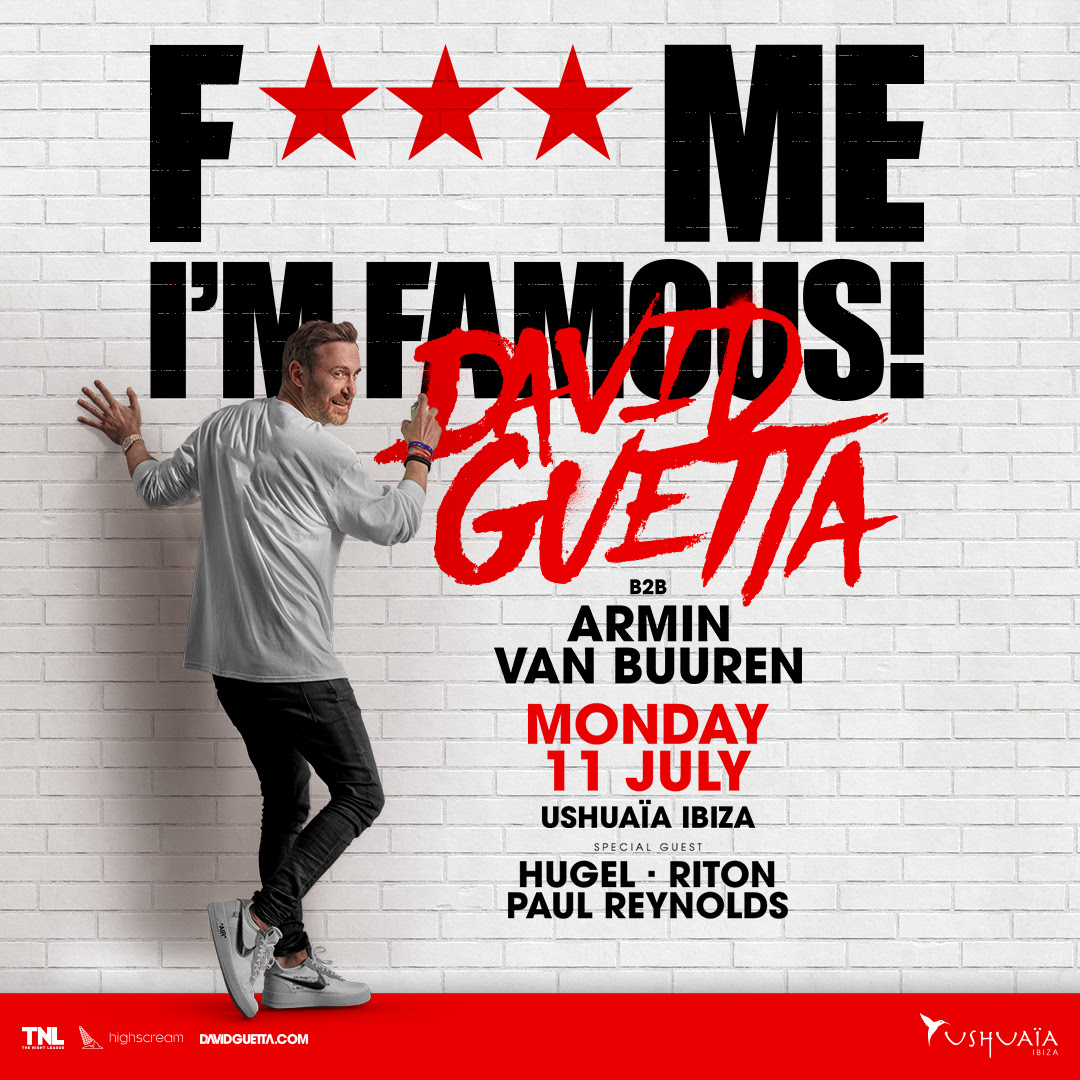 All images provided by Neu Communications and Armin Van Buuren