Get Freaky Festival, a premier Halloween festival held in Salt Lake City, Utah, just added one more day of electrifying artists, bass music, and freaky experiences. For the first time, the V2 Presents event will run from Friday until Sunday. This makes October 28-30, 2022, a huge weekend for ravers.
The lineup has not been announced but Get Freaky is known for having one of the best collections of bass artists in the Halloween festival game. Last year's list featured party-starter Dillon Francis and mid-tempo pioneer Rezz. Midnight Tyrannosaurus and Downlink also went back-to-back in a headbanger's paradise.
Get Freaky seems to follow the industry trend of festivals adding dates to their current events. Many theorize that companies are trying to recoup lost income from the COVID cancellation wave of 2020 and 2021. Other events that have added dates this year include Splash House and HARD Summer.
Get Freaky is one of the largest Halloween events in the area and has been held for over 15 years. V2 has also produced events for over two decades.
Click here for tickets and more information..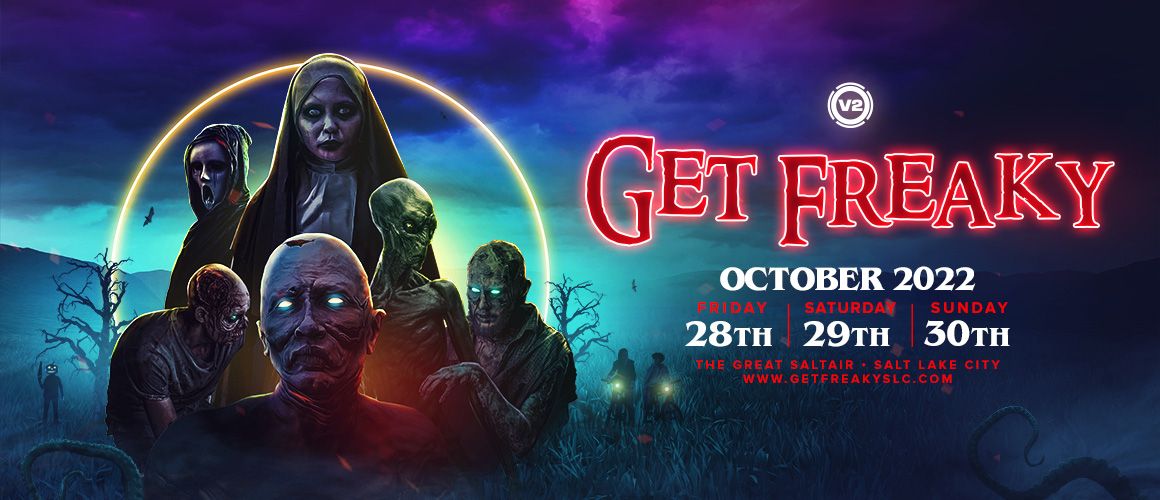 All images from Get Freaky