As summer comes to an end, Lee Burridge has had incredible success with his open air gathering, All Day I Dream, and has just released North American dates to close out it's season. These events will take place in Chicago, New York City, Oakland, Los Angeles, Denver, and Las Vegas.
After an incredible turn out in 2017 in Chicago, they'll be making another pit stop here on September 15th and it'll take place just steps away from the city's Lake Michigan beach. They'll also be making a debut stop in Las Vegas at the Wynn as part of the Art of the Wild showcase. Finally, another debut is in the works. All Day I Dream will be touching down in Denver for the first time as they take over Sculpture Park in downtown Denver.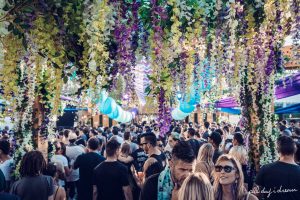 In the whole year of 2018, All Day I dream has thrown over 60 events in more than 40 countries as they've played host to 100,000 attendees. All Day I Dream is dedicated to creating a harmony of space filled with music, art, fashion, and wellbeing.
For more info and tickets, click here! 
All Day I Dream 2018 'Journeys of 2018' World Tour Dates:
Sep 15 – Chicago, US – Lakefront Green
Sep 16 – New York, US – Brooklyn Mirage
Sept 20 – Ibiza, ES – Blue Marlin Ibiza
Sep 21 – Portimão, PT – BPM Portugal
Sep 23 – Los Angeles, US – Los Angeles Center Studios
Sep 29 – Oakland, US – Middle Harbor Shoreline Park
Oct 5 – Las Vegas, US – Wynn Las Vegas
Oct 7- Denver, US – Sculpture Park
Oct 13 – Itajaí, BR – Warung Beach Club
Oct 20 – Amsterdam NL – ADE
Dec 8 – Miami, US – Art Basel
Dec 30 – Los Angeles, US