Day Zero Festival is an entirely unique festival that combines music, culture, art, and tradition in the gorgeous jungles of the popular tourist destination of Tulum. Back in September, Day Zero made a debut for the first time in Masada, Israel and brought with them a stellar lineup. Keeping up with the tradition of bringing in top musical acts, Day Zero has officially announced the lineup for the Tulum festival to take place on January 10th, 2020.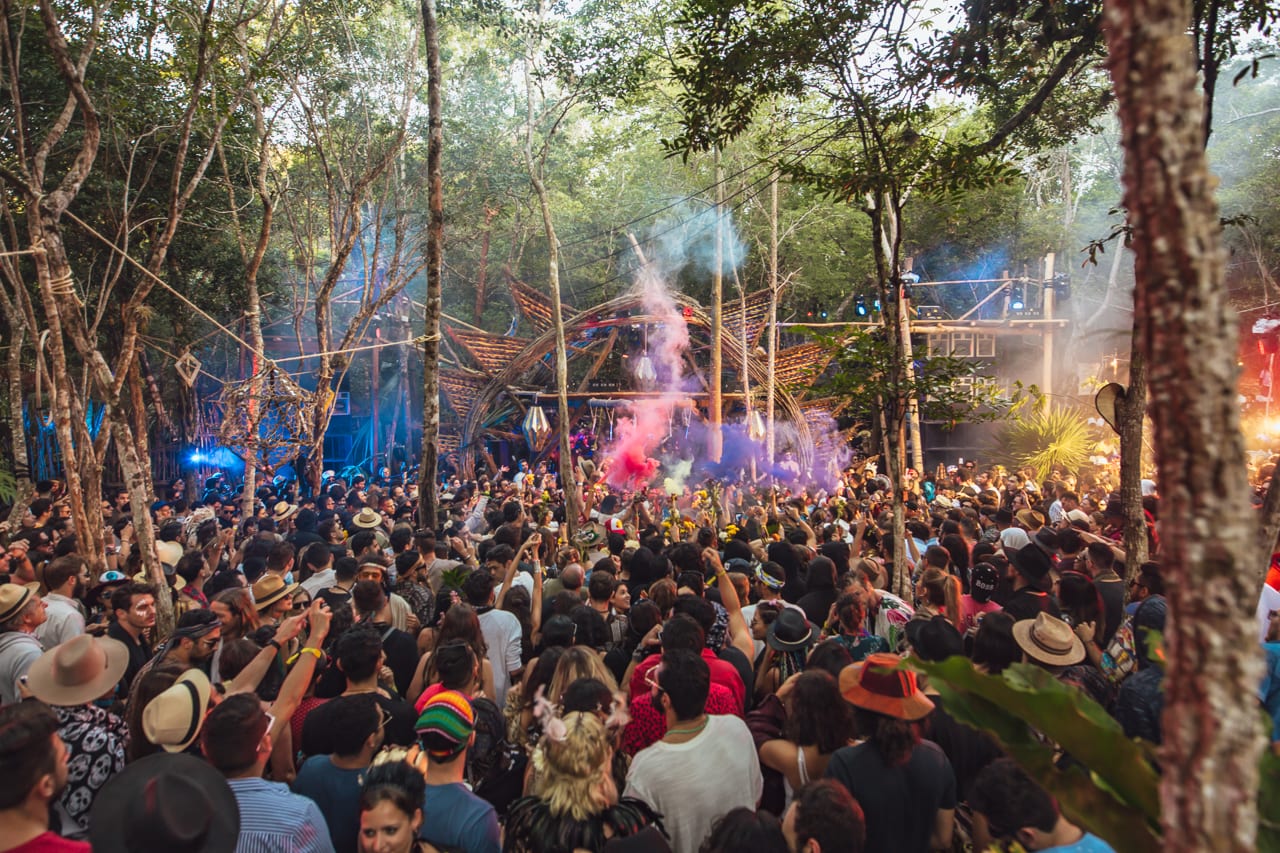 Day Zero began back in 2012 as a means to pay homage to Mayan culture by hosting the event on the final day of the Mayan calendar. Fast forward to today, we are all still here on Earth and have been able to experience this festival year after year into what has grown into an event that continues to honor Mayan culture while providing a mystical experience to attendees. As Day Zero releases their lineup for 2020, organizers stay true to their roots by providing unique performances and musical acts with the aim to curate a transcendent experience as attendees dance the night away under the stars in the beautiful Cenote dos Palmas jungle.
As always, Day Zero has pulled an electric group of talent from around the world to headline and provide a weekend to remember. This year, Day Zero will be graced by the likes of Dubfire, Ellen Allien, &ME, Concret, Priku, and many others. In addition, acclaimed South African DJ Black Coffee will be returning for a second year at Day Zero. Tickets are on sale now, so kick off your 2020 festival calendar with what is claimed to be the "wildest rave in Mexico" according to Conde Nast Traveler.