This past weekend, DJ Mag released the much-anticipated results of their annual DJ Top 100 list with new rankings and a new number one contender for the 2019 year. The results were officially revealed at the Amsterdam Dance Event where the magazine unveiled a new number one DJ with Belgian duo Dimitri Vegas & Like Mike scoring the top spot once again. This disrupted a long-time streak for Martin Garrix, who came in second this year after previously claiming the top spot for the last three years consecutively.
Each year, millions of voters around the globe cast their votes to choose the best and most popular DJs worldwide as part of the world's largest online music poll that has run for over twenty-six years. As always, the results spark huge debates within the EDM community but it is no surprise to us to see Dimitri Vegas & Like Mike taking the crown this year  after an amazing year in production, performances, and tours for this brother duo. It was only eight years ago that Dimitri Vegas & Like Mike made the list for the first time in 79th place back in 2011 with a fast-track to the top by scoring in the top ten by 2013 and later taking the lead as the top DJs in the world in 2015. While they took a three year break as Martin Garrix made his mark, they are now back after a strong year and are followed by Martin Garrix, David Guetta, Armin van Buuren, and Marshmello.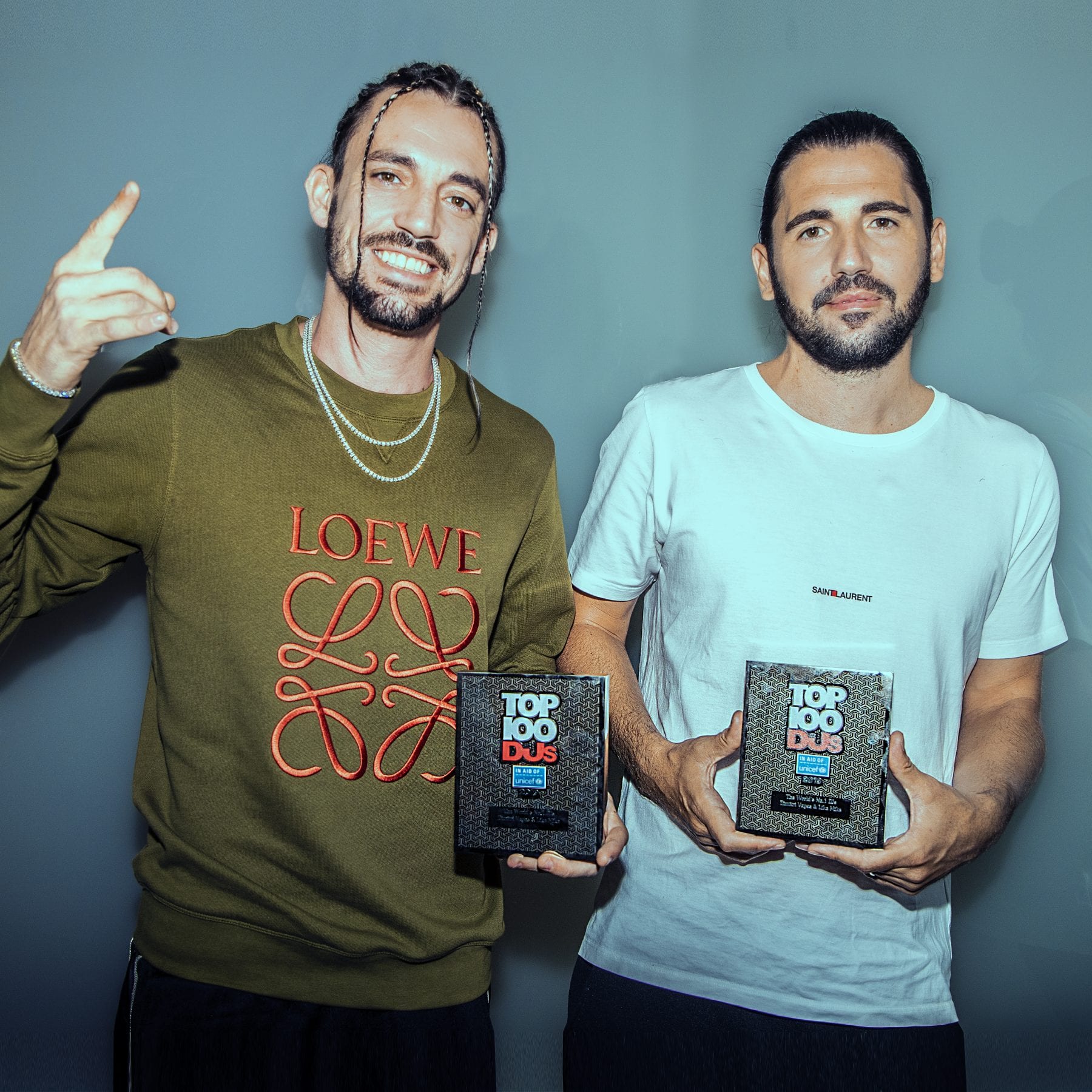 During the 2019 year, Dimitri Vegas & Like Mike produced the award-winning platinum hit song "Instagram" which was released with David Guetta and Afrobros in collaboration that became a staple amongst sets on the summer festival circuit. The song quickly gained popularity with over 200,000 streams on music platforms and was played at various sets at Tomorrowland this year, where Dimitri Vegas & Like Mike performed on mainstage and with their Garden of Madness, a concept curated by Dimitri Vegas & Like Mike to showcase their work as well as other artists. For the first time ever, Garden of Madness will making a stateside debut in New York City this November 2019.
Additionally, Dimitri Vegas & Like Mike have earned this coveted spot because of their multi-faceted talents and collaborations to form an e-sports team, a new solo project for Mike, cameo roles in movies, and their own characters in the video game Mortal Kombat. As we all know, staying relevant and in the media is important when it comes to votes and scoring for the DJ Mag list. When you combine their side projects with their main talents as superstar DJs, it is no surprise to see them claiming the title as top DJs once again.