If you are a gamer and a raver, one of this week's live streams is perfect for you. Jeremiah Fraites, member of The Lumineers, presents GAMING 2 GIVE BACK. This live stream gaming event will take place tomorrow, Wednesday, June 24 from 12-4 PT/ 3-7 pm ET. In collaboration with Activist Artists Management and PUBG corporation (the developers of Playerunknown's Battlegrounds), Fraites has invited professional gamers Halifax and Hambinooo, along with EDM-legend Deadmau5 to stream themselves playing the Battle Royale showdown.
What makes this stream special is that PUBG will be donating $1 for every viewer in the US to No Kid Hungry. This nonprofit seeks to end child hunger, especially during the time of coronavirus when 1 out of 4 children are at risk of hunger in America. So just by watching the stream, the $1 donation made on your behalf will provide up to ten meals to children in need across the country!
As another incentive, Fraites will also debut his new single "Player Unknown." All proceeds from this song gathered in the first 6 months will go directly to No Kid Hungry. Speaking about the inspiration behind the event, Fraites said, "During these especially challenging times, we must remember that children should not need to provide for themselves. As a father, the mission of No Kid Hungry is one that resonates deeply with me. This event is a great way to help the children most in need of our support and will hopefully inspire others to give back as well."
You can tune in to the live stream on the Play With PUBG Twitch Channel. Courtesy of Razer™, you will also have the chance to win a Razer Blade 15 gaming laptop equipped with an Intel® Core™ i7 processor. In addition, Grubhub is sponsoring the event and will be providing viewers with a code for $5 off any order. It's going to be a blast!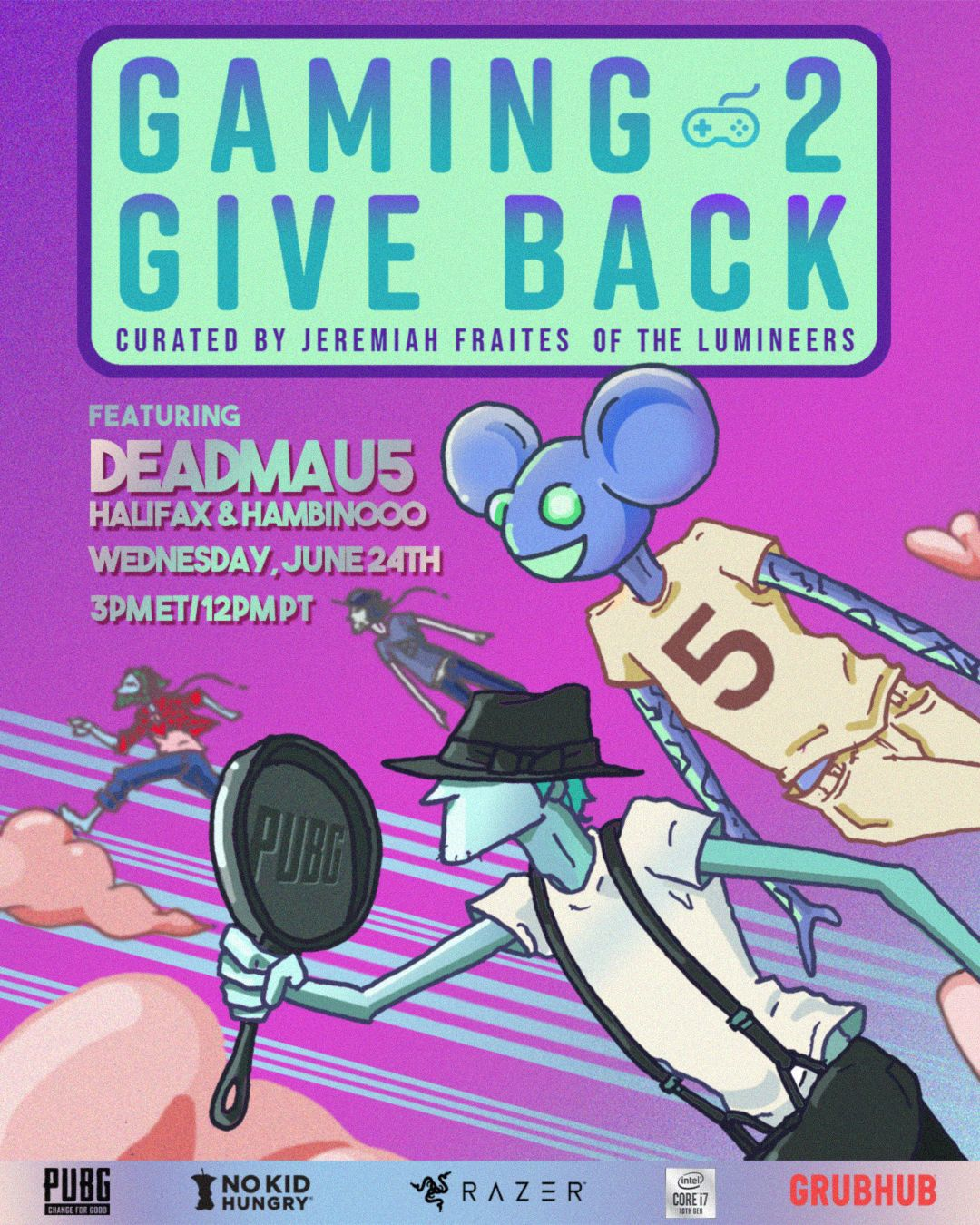 *Featured images from deadmau5's Facebook