With so many options this festival season in so many places all over the world, limiting your list to what is physically possible can be a daunting task. How do you decide which festivals to attend and which to forego?  The decision is definitely not an easy one, especially when there's only so many days in a year.
But if I had to suggest just one for you to prioritize and attend if you haven't already (or even if you have), it would be Desert Hearts Festival,  happening April 27th – 30th at Los Coyotes Indian Reservation. Desert Hearts has transformed from humble beginnings to a force to be reckoned with in the transformational festival circuit. There are many reasons why Desert Hearts should be at the top of your list – if you've attended any of their magical parties, you already know the reasons. Last year was my very first time attending and it completely blew me away in every way, shape, and form. If you're looking for some good reasons to attend your first (or fourth) Desert Hearts Festival, look no further.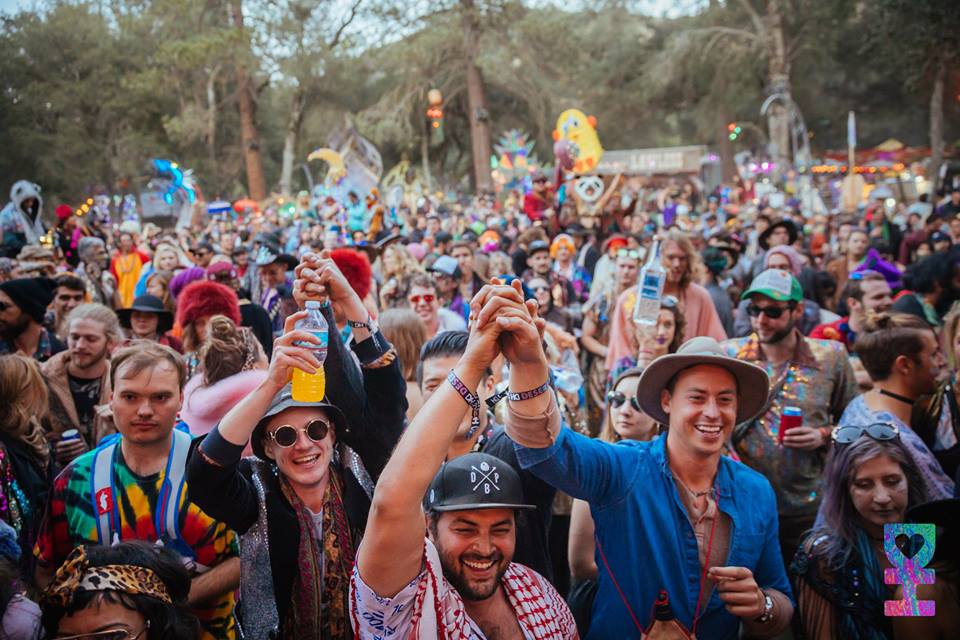 One stage, one vibe keeps the entire crowd in one spot for some quality family time.
One of the things Desert Hearts is known for is its cohesive, unified festival environment. Their "one stage, one vibe" policy pertains to having one stage playing music throughout the weekend. Those who have been before can agree that this creates the optimum experience and allows for the maximum amount of time to be spent with all of your favorite people. You never have to worry about finding anyone or getting lost or missing a set, because everyone is going to be getting down in the same place all weekend long!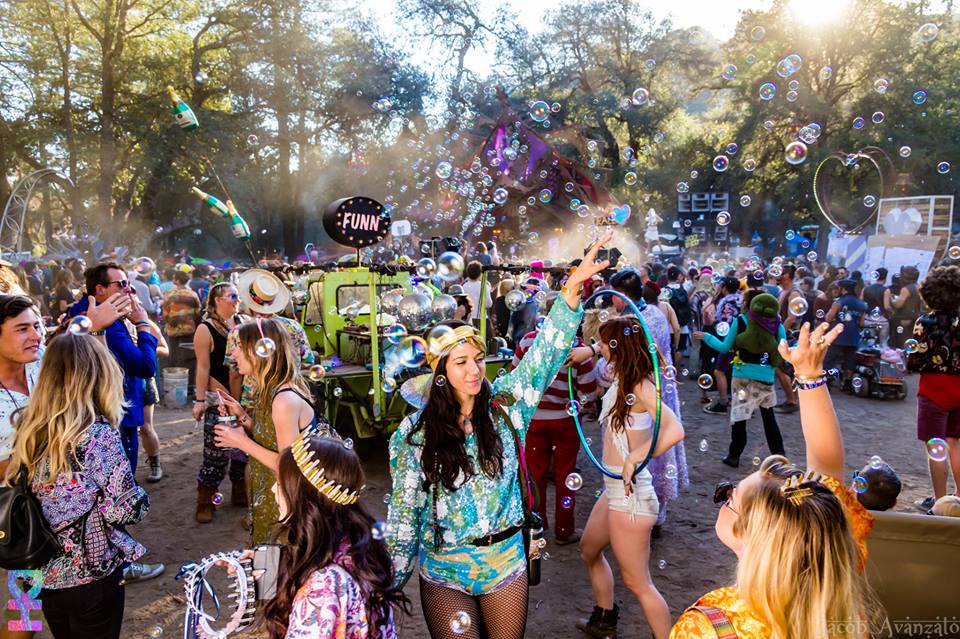 It's like a big family reunion – you can really feel the love!
I'm not kidding when I say that everyone at Desert Hearts feels like family. From old friends to new friends to the people I'll inevitably meet on the dance floor randomly, everyone is as warm and welcoming as your closest friends. You'll walk around getting greeted by smiles, high-fives, and hugs all weekend long. Not only that, but everyone there is devoted to the mantra of "House, Techno, Love," which means everyone looks out for each other, and helps when needed. There may be people you don't know yet, but there are no strangers, and you'll more than likely come out of the weekend with many more new friends than you went in with.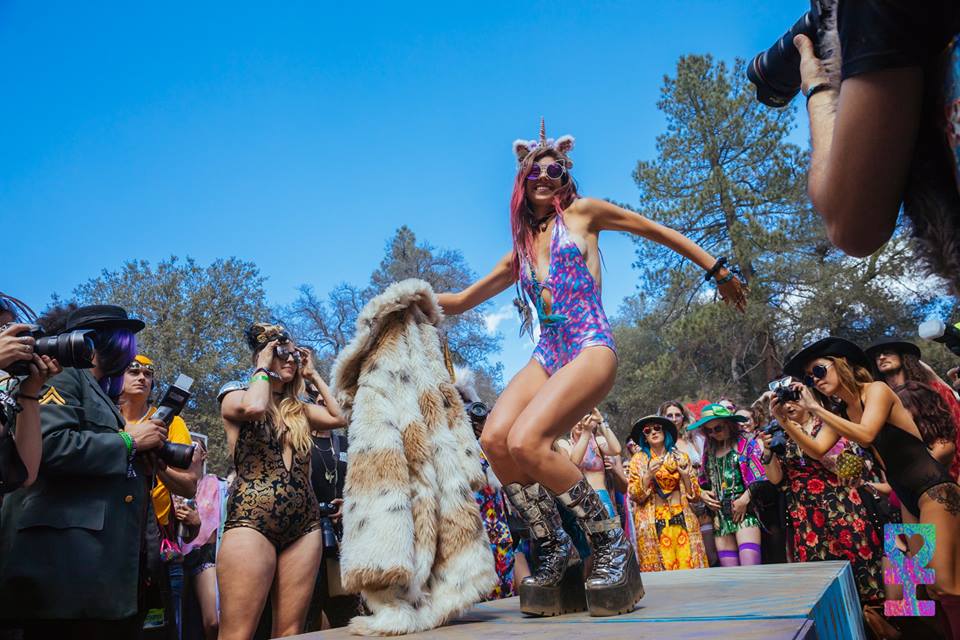 The art, the creativity, and the freedom of expression are unlimited.
There is so much art to be seen and experienced in so many different forms at Desert Hearts. From live paintings to the immersive environment created for you to the very stage itself, there is no shortage of art to be seen on the reservation. One of my favorite art pieces last year was the FUNN machine, which had disco balls hung all over it and blew out bubbles all day long. Another staple of embracing creativity at Desert Hearts is the Fashion Show, run by The Glitter Spies, aka Ash and Tessla. Anyone is welcome to strut their stuff down the runway right in front of the stage with their most extravagant DH attire. Walking around Desert Hearts is like wandering around a technicolor dream. Sequins, feathers, paint, fur, and glitter run rampant around this adult playground, and everyone's individual style is as inspiring as the music we all fell in love with.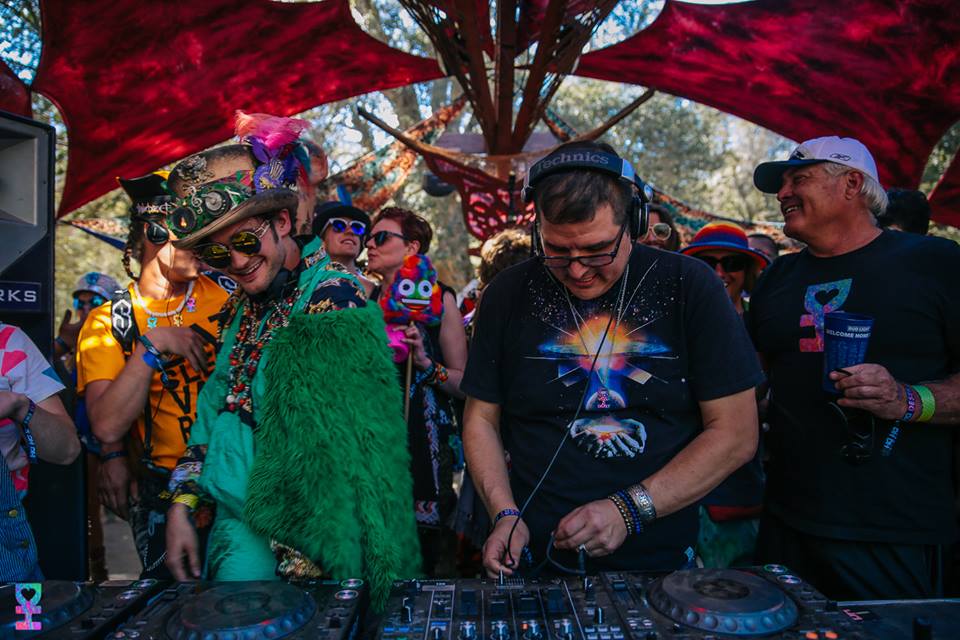 The house and techno is non-stop – literally.
People don't believe me when I say that music is a 24/7 affair at Desert Hearts. Music last year started at 12 pm on Friday and didn't stop until 6 pm the following Monday. Over 76 hours of some of the best house and techno in the world makes for quite the party, and every moment – from sunset to sunrise – is curated for maximum enjoyment. Last year's incredible lineup featured DH regulars Mikey Lion, Porkchop, Lee Reynolds, and Marbs, and also included: Pawsa, The Glitz, Ardalan, Taches, Christian Martin, Justin Martin, Oona Dahl, Monolink, Atish, Rybo, Sacah Robotti, Tara Brooks, Ben Seagren, and many more. This year's lineup is sure to be even bigger and better. You'll be grooving all day and all night long!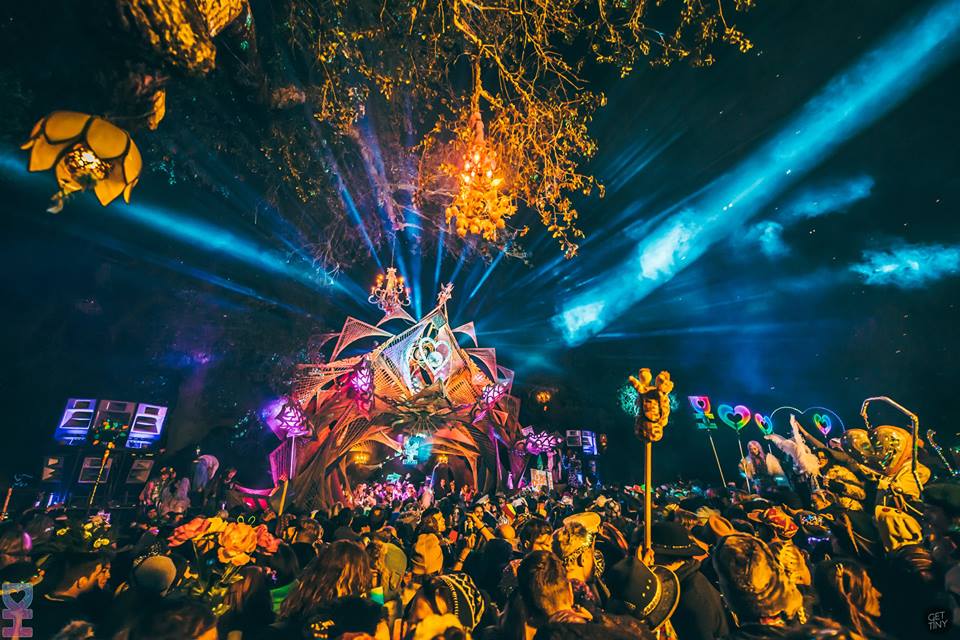 There's no party like a Desert Hearts party!
Desert Hearts has created a truly unique atmosphere in which we are all able to blossom and get in tune with our true selves. The festival itself allows each of us to bring forward the best version of ourselves, to express our creativity and love in ways we cannot in the default world, and to come together to have one epic, unforgettable weekend. In addition, Desert Hearts is 21+, which means an older, more mature crowd. Desert Hearts is also a "leave no trace" festival, which means you must whatever you pack in with you, you must pack out with you. Absolutely no trash is to be left behind – it's how we're able to keep coming back every year.
There are so many things that make Desert Hearts stand out from the rest – but don't just take my word for it, come and experience it for yourself!
The lineup has been announced and is available here! Tickets are sold out. See you on the rez!
FEATURED PHOTO BY GET TINY PHOTOGRAPHY