Since the 1990s Destructo has had one thing on his mind, the evolution of electronic music.
As a celebrated producer and entrepreneur, the creativity within Gary Richards, better known as Destructo, has sparked and set fire to the global dance community rippling its light in all the cracks we were missing.
His love for music has inspired him to go above and beyond in the EDM community from performing at major music festivals around the world, founding the beloved record label and event brand All My Friends, and launching the successful HARD series. With each new project, Destructo manages to innovate and shake things up.
From paying homage to the sounds that started electronic music to bringing them back in his most recent EP Future Funk, Richards took the time to sit down with us and chat a little bit about the past and the future; diving deeper into how he started DJing, his love for rap music, and how he got his artist name. Read one below: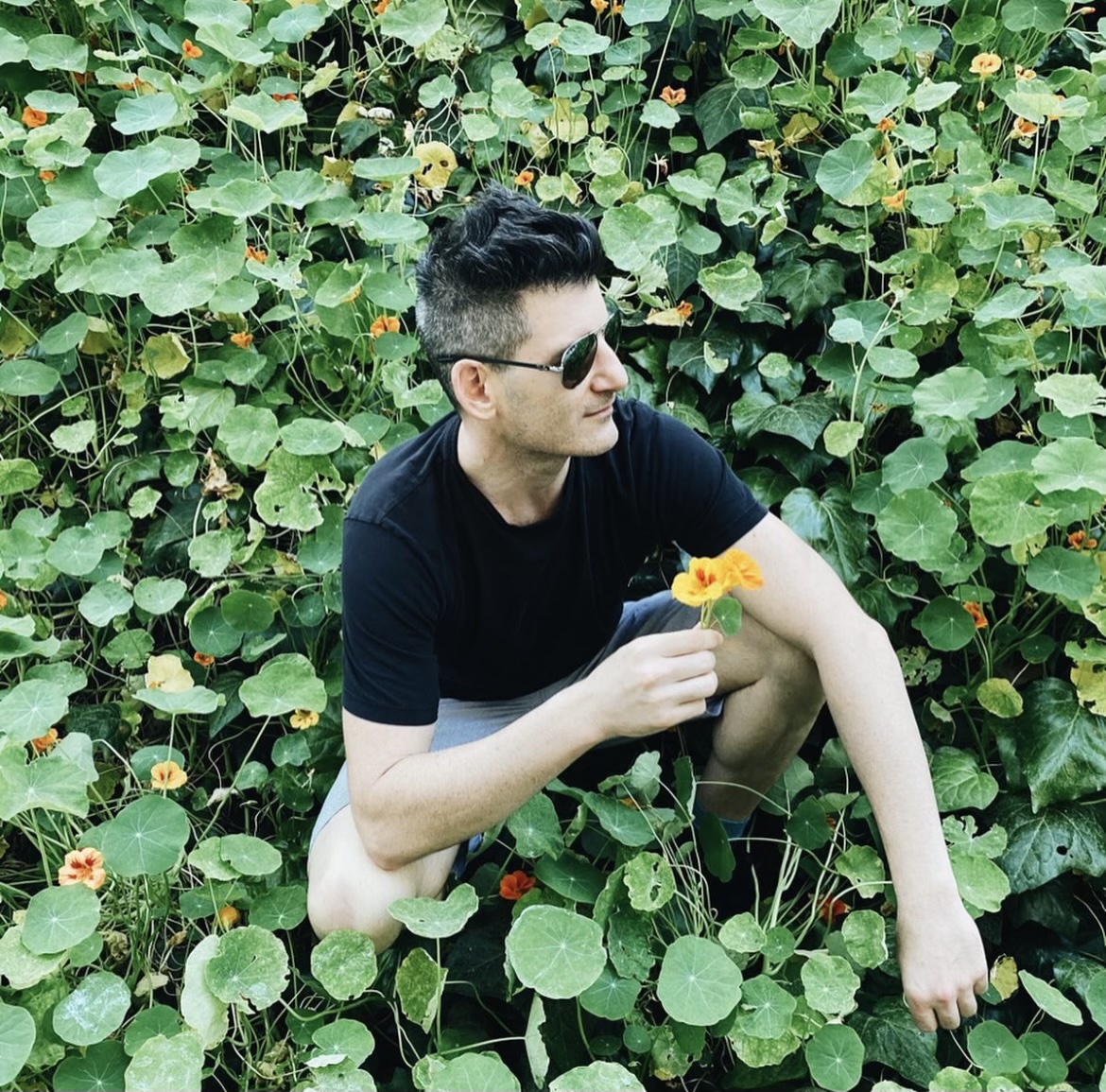 EDM Maniac: Hey Gary, how's it going? Thank you so much for sitting down with us for a bit. How was your weekend?
Destructo: Of course no problem, thanks for having me! It's going great, my weekend was super chill just enjoyed the Superbowl with family. Nice and relaxing.
EDM Maniac: That time is always so appreciated, and speaking of family, your dad worked in radio so you've been around music from a young age, but when did you start getting into electronic music?
Destructo: Well I had always heard electronic sounds in music, I wouldn't really call it electronic music just yet, groups like Kraftwerk, Afrika Bambaataa, and a lot of early rap like N.W.A. and Eric B & Rakim, all had the drum machines. I don't think it was until the late 80s or early 90s that I was in a club and heard straight electronic music.
EDM Maniac: Were you hooked immediately?
Destructo: Oh Yeah, I walked into a warehouse and I heard just straight rave music, all beats no vocals or anything, just the machines on the sound system and I was like "Wow what is that?" I had never heard it like that.
I always tell a funny story, the songs I heard were stuck in my head so I called the record store and I hummed the guy the songs to see if he knew what I was saying and if he had the record and he was like "Yeah that's 808 State, 'Cubik' come on down."
EDM Maniac: That is one way to dive right in, we love the drive to discover. 
Destructo: I had to know, ya know? When I went down there he gave me a whole stack to listen to, and when I got home realized I didn't even have a record player.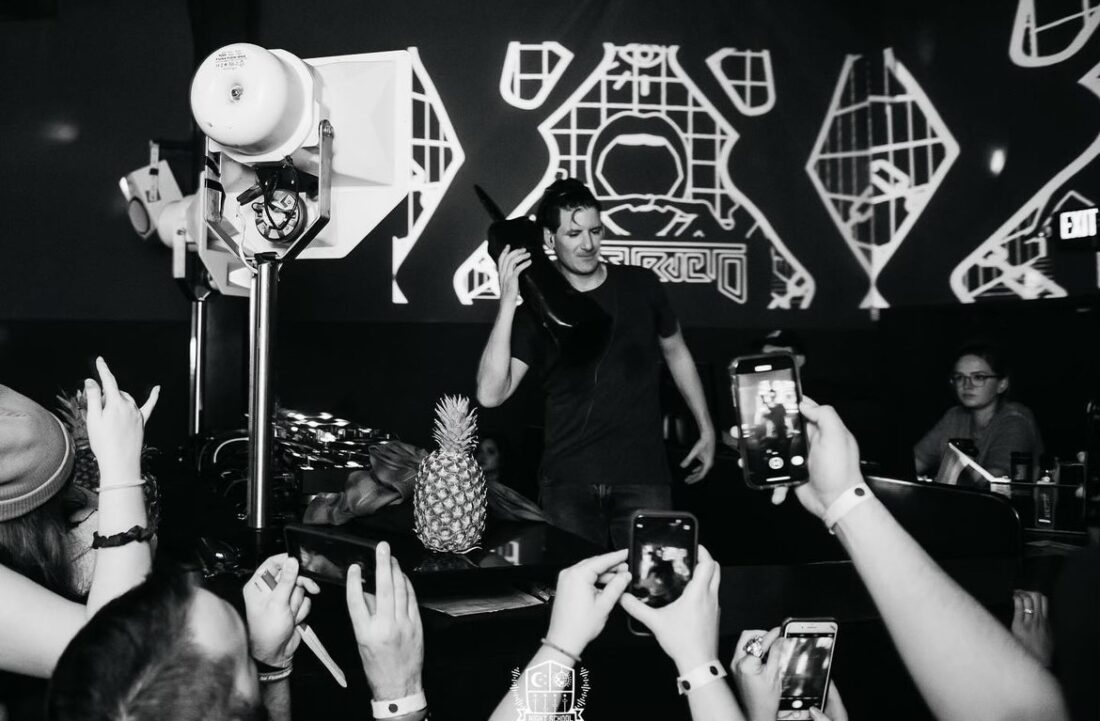 EDM Maniac:  What was your inspiration to focus heavily on crossing electronic music and rap?
Destructo: I think it goes back to when I was young. Back then, rap was like electronic music for me. They were rapping over slowed-down drum machines. In my car, I remember the subwoofer would just hit so hard. When I think of electronic music I think of good vocals. Rap just enhances it.
EDM Maniac: Almost bringing it back and honoring the roots of electronic music, you have definitely inspired a whole wave of crossing the two genres.
Destructo: Why not they both rock right?
EDM Maniac: Exactly! So what sparked the idea to start learning to DJ and produce your own music?
Destructo: It wasn't long after, I met a couple of guys who had a midi studio and a band, they were making rock music on a computer.
We became roommates and I started managing them, and they helped me set up a midi studio in my room, we bounced the energy off each other. Just messing around and seeing what we could make.
EDM Maniac: Was this around the same time you started doing the Sermon?
Destructo: Yeah it was the same time period, the sermon was inspired by having nowhere else to party.
We would be out all night and the club would shut down and everyone would come back to our apartment, but our place was getting trashed and we didn't want to lose our security deposit, so I thought well the bar down the street opens at 6 am, so we made it happen.
We would go to the club before and dress up like priests and just tell everyone "come to the sermon."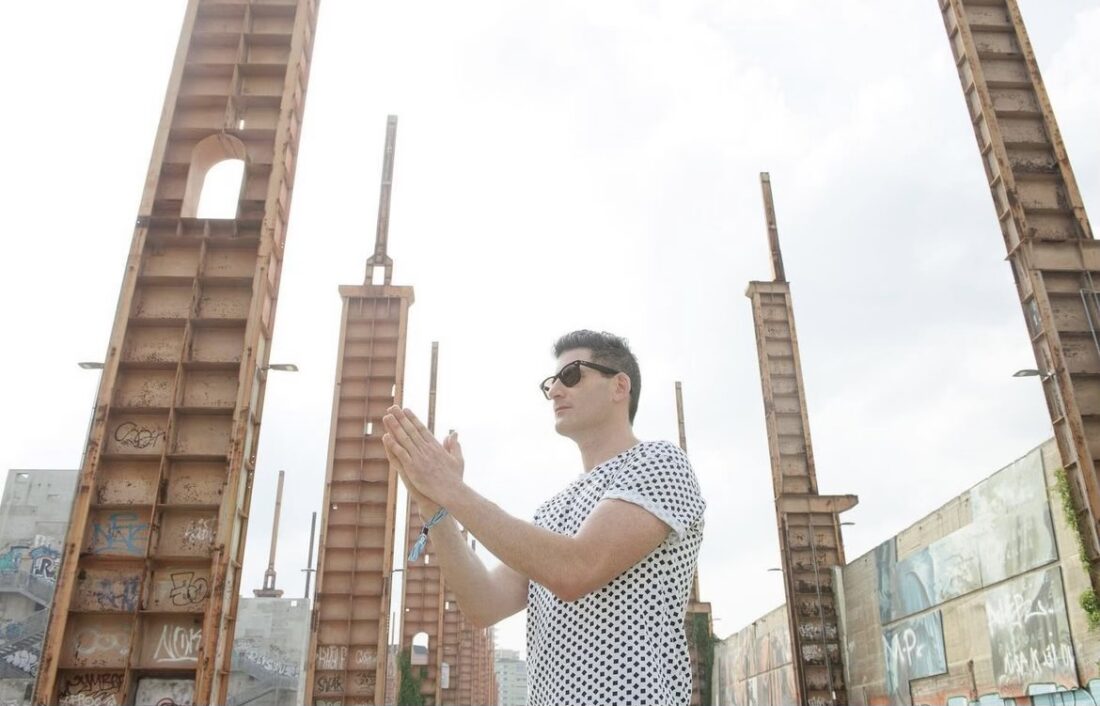 EDM Maniac: Did you ever bring DJs in or was it just local DJs?
Destructo: Oh no I couldn't afford that that's why it was just me. It helped me learn to DJ. No one played what I was playing either. I wanted to play really hard techno. I actually blew up the mixer that's where I got the name "Destructo."
EDM Maniac: When talking about your most recent EP, Future Funk you said it was a tribute to when your Dad ran a nightclub in New Orleans during the '80s. Can you tell us about the process of making the EP?
Destructo: Yeah so the songs were inspired by different tracks from that era but with our spin on it. Like TroyBoi says in "You're The One For Me," "Bringing the old-school sound to the new shit." The melodies in all three tracks I heard on my dad's radio station in the 80s.
EDM Maniac: Paying respect and bringing it back. So you said "I'm bringing the funk back to house music in 2023" can we expect more grooves this year?
Destructo: Absolutely.
EDM Maniac: We can't wait, give us all the funk. So we saw on your Instagram that Friendship festival has a surprise lineup, and we love the excitement around that. Can you tell us why you decided to go with that?
Destructo: I personally just felt like it would be more fun to be surprised. When is anyone surprised these days? Everyone knows everything and tries to plan everything out and that takes the fun away of just going with the flow and discovering. Even artists don't know who else is playing.
EDM Maniac: It's going to raise the energy that much higher. Good for you! Well, Gary, it was an honor to dive deeper into how Destructo became the legend you are today. Thank you so much for your time and enjoy Friendship.
Destructo: No thank you guys, the fun convo and telling people about the layers behind this project. Can't wait for Friendship it's going to be wild! See you guys soon.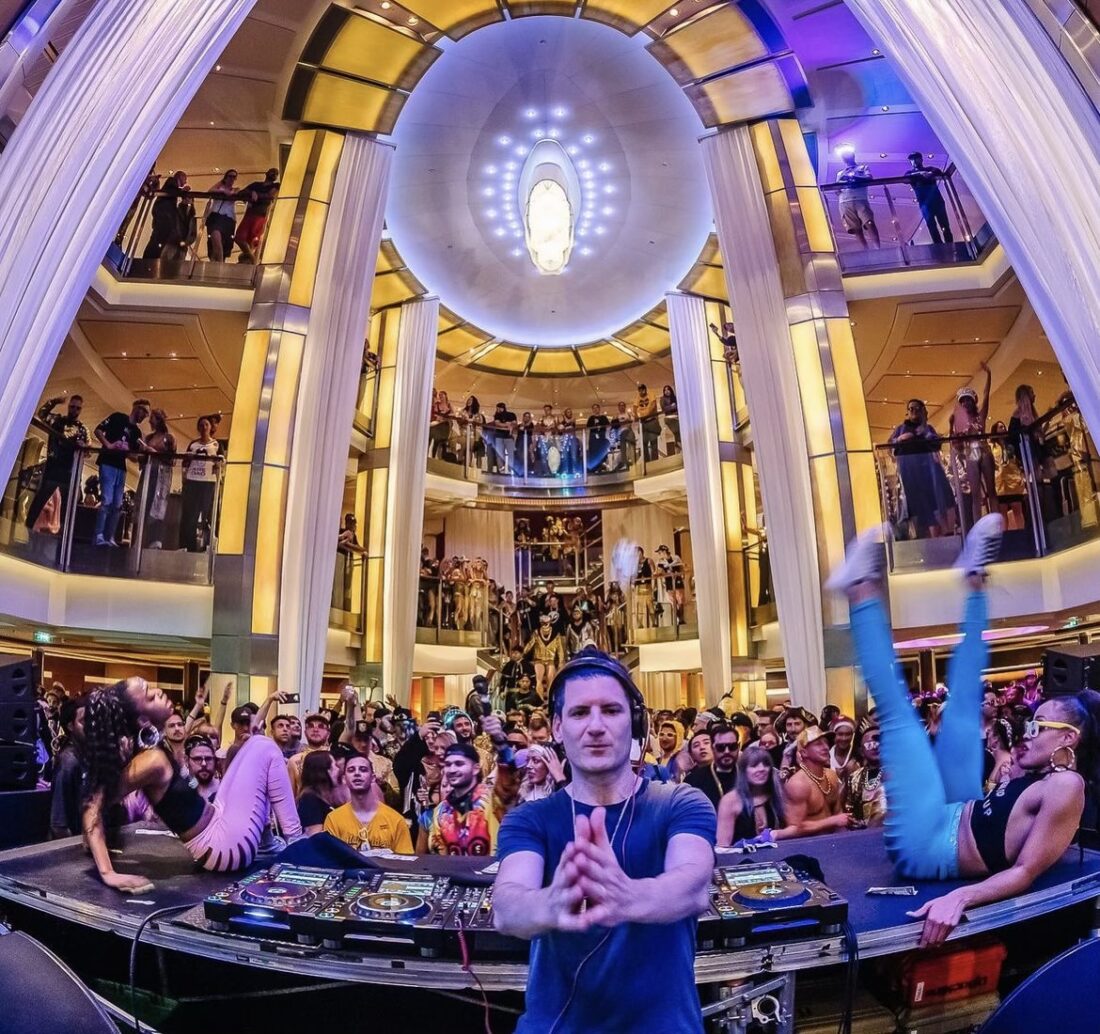 All photos courtesy of Destructo