California's Dirtybird Records is continuing their journey into the metaverse with their very own Web3 nightclub called Birdhain. An homage to the iconic Berlin nightclub Berghain, you can enjoy quality dance music in the Dirtybird metaverse, Birdyverse, 24-7-365.
The Birdyverse is open to anyone with a cryptocurrency wallet. Users can connect a wallet like a metamask wallet and have free range to explore. Bounce around the magical island that is shaped like a cracked egg while chatting and discovering what the Birdyverse has to offer.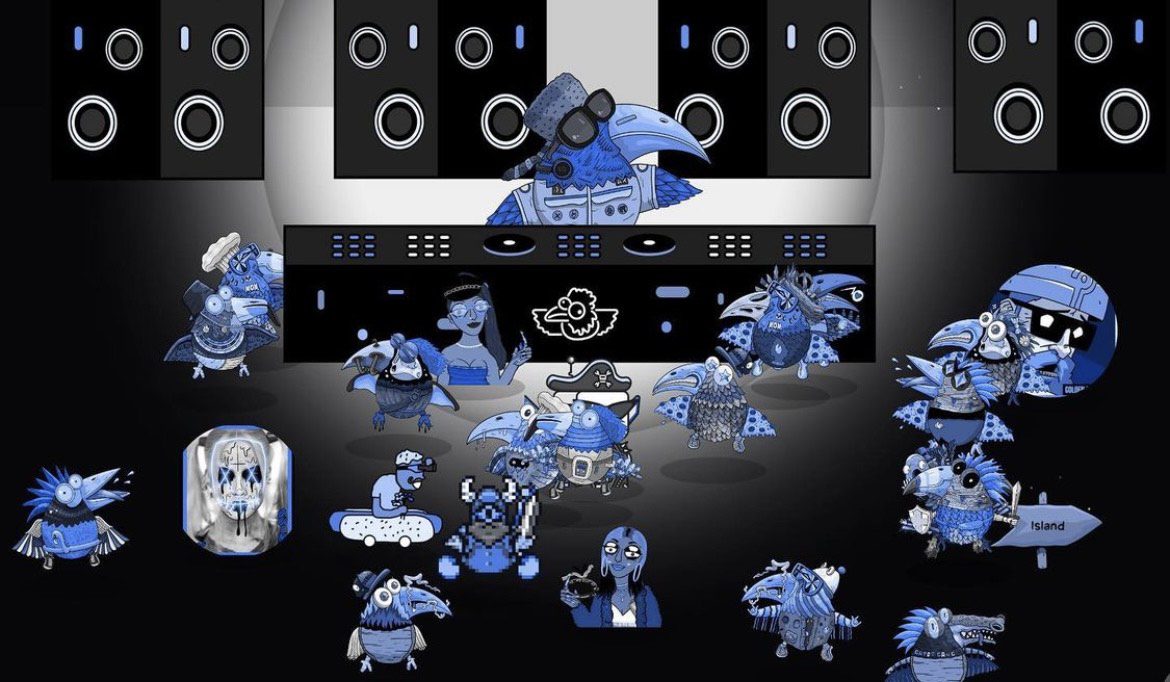 However, only those with a Dirtybird Flight Club NFT can enter Birdhain. Anyone who holds an NFT from the collection can access texclusive releases, merchandise, and experiences. Dirybird Flight club is a collection of 9090 NFTs generated from over 250 traits by respected muralist Birdcap.
Yesterday, April 13, Dirtybird founder Claude Vonstroke kicked off the launch party of the exclusive musically oriented Birdyverse and even more exclusive nightclub, Birdhain. Following was a flawless lineup of unique sounds from Dirtybird artists like Nala, Walker & Royce, Justin Jay, and more. Vonstroke promises to keep the excitement and evolving energy alive all year round at Birdhain with artists from every corner of the world.
Click here for more information on Dirtybird flight club.