The announcement of a partnership between upcoming Formula 1 races and Insomniac has many ravers going…" Wait, what?" But the connections between F1 and dance music go back several years and they also makes a ton of sense. Formula 1 actually goes hand in hand with a lot of the aspects of EDM culture, and here are several reasons why F1 and EDM work so great together
1. A History of Events and After-Parties
In 2017, Hardwell kicked off the partnership between dance music and Formula 1 by being the first-ever DJ to perform as a podium headliner. Post-race, artists will often perform for race fans in order to celebrate the winners of the event. Yet, post-competition performances are nothing novel to racing alone. Dance music lovers will remember the inspiring moment Tiësto played at the 2004 Olympic Games. With over a billion people watching, it was one of the first times many ravers saw their music presented to the masses. Other EDM F1 podium headliners include The Chainsmokers, Swedish House Mafia, and Diesel– also known as Shaq.
https://www.youtube.com/watch?v=sDcaU3mpJVM&ab_channel=HardwellFamily
After parties are also a religious experience at F1 events as they are prime places to celebrate a team win or to forget a favorite driver's car retiring. Prominent afterparty artists have included Carnage, DJ Trentino and Jeffrey Sutorius– better known as Dash Berlin. Formula 1 is so full of opulence, abundance, and energy that dancing and partying post-race is almost a necessity.
2. World Travel and Budget
Formula 1 is not only exciting because of the fast-paced cars, engineering feats and high-speed crashes; but also due to the amazing race locations. Monaco, Germany, and Belgium are all locations of important races and hubs for dance music. With so many people flocking to these locations to watch races, dance, and celebrate; ascending and prominent artists are sure to take advantage of the large and lively crowds.
Furthermore, Formula 1 is a billion-dollar industry. Companies like Renault, Ferrari, and Mercedes-Benz shell out hundreds of millions of dollars to make sure their car has the best engine, software, and tech. The rules even have a cap on how much each team can spend on their car- in 2022 it's $140 million. With that large of a budget, the party and dance culture surrounding races is filled with financial opportunity.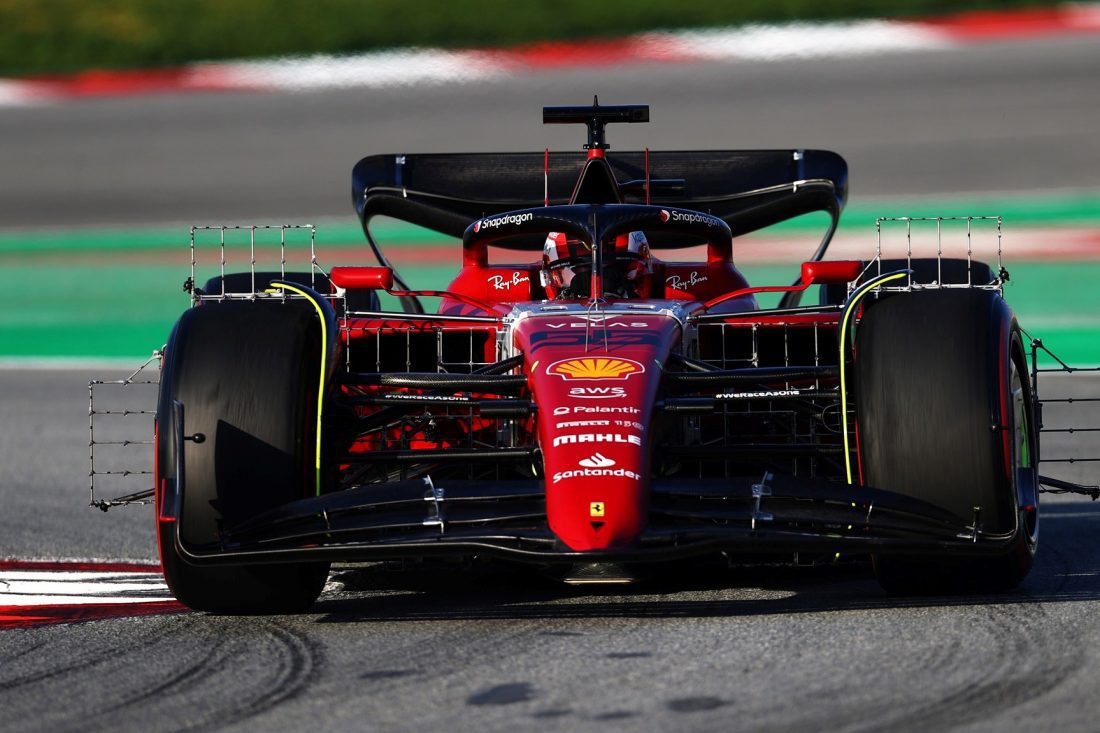 3. Young People in a Wild Industry
Formula 1 and dance music also celebrate those who are young, daring, and innovative. In both music and racing, those who take the most risks and have unique ideas make it the furthest. Typically, those people are young. Max Verstappen, Lance Stroll, and Lando Norris were all under the age of 20 when they competed in their first F1 race. Similarly, Martin Garrix, Madeon, and Porter Robinson were of similar ages when they first broke into the dance music scene. The circuses surrounding both industries can make any young person overwhelmed, but this also bonds their participants.
Anyone who is a fan of the RedBull racing team and dance music knows of the friendship between Martin Garrix and Max Verstappen. The two men are barely drinking age and became legends in their careers when they were even younger. Garrix has spoken of his friendship with Verstappen in many F1 interviews and has stated they bonded over the craziness of their careers and doing their job in front of huge crowds with insane pressure and spectacles.
4. Sunset on the Sand
Sunset on the Sand is a new Insomniac festival coinciding with the Formula 1 race in Miami this year.  This festival, to take place May 6-8, 2022, is in partnership with Miami dance-scene legends Club Space, Link Miami Rebels, and III Points. This will be a test-drive (pun fully intended) of Insomniac's new partnership with Formula 1 and will give ravers and racers a chance to see how the collaboration will pan out. Jamie XX, Kaytranada, and Disclosure were just announced as headliners so get your tickets here.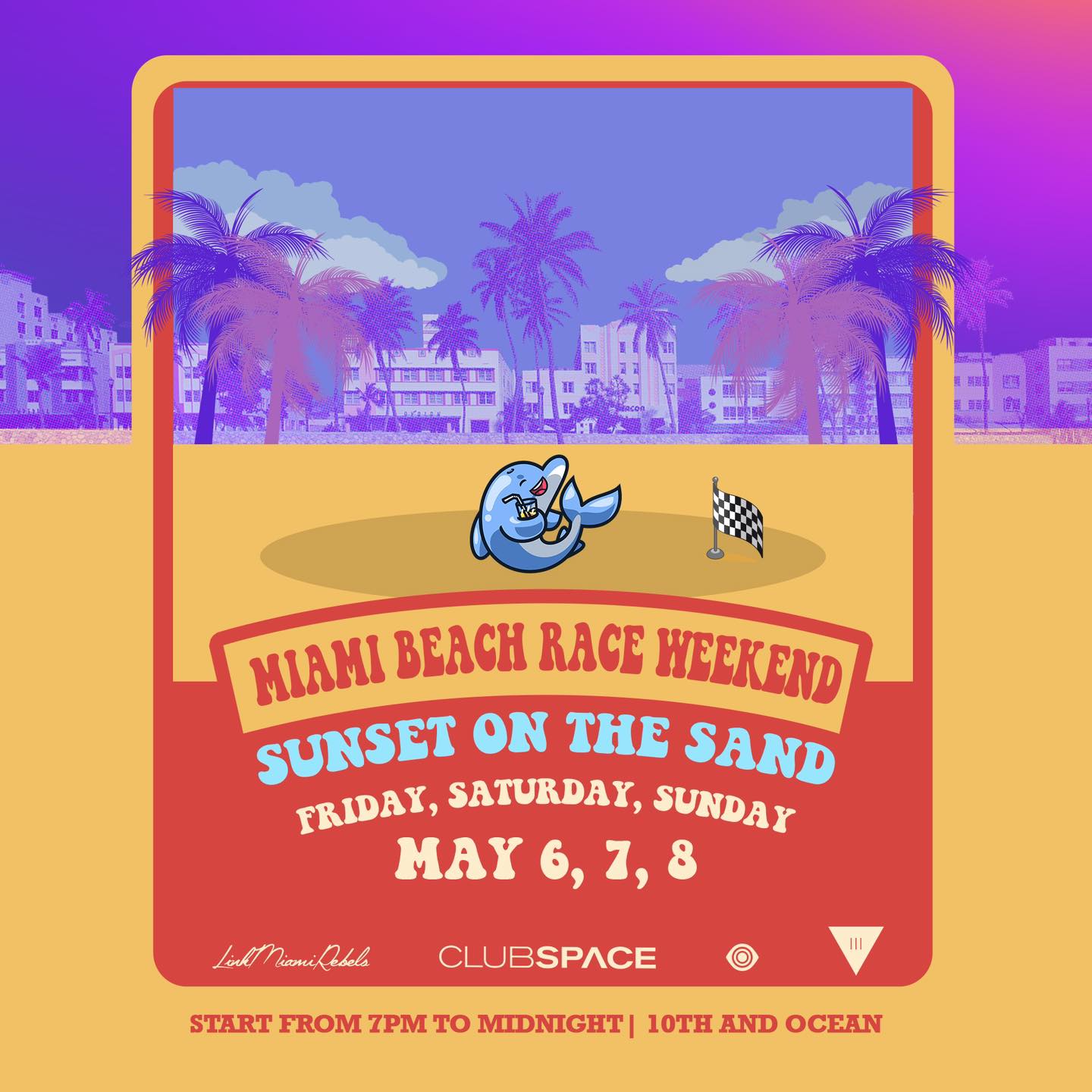 5. The Formula 1 Las Vegas Grand-Prix and Its Partnership with Insomniac
While the details surrounding the event are still vague, Live Nation, the parent company of Insomniac, is helping to produce the F1 race in Las Vegas taking place November 2023. A combined race and rave would bring tourists of all shapes and sizes to one of the liveliest cities in the world.
From a logistics perspective, Las Vegas is already host to some of the world's biggest events: UFC fights, Life is Beautiful, and of course EDC Las Vegas. The city seems made for one of the most unique events ever brought to Nevada. Although some are concerned about the layout of the race itself and how conducive it is to a full grand-prix, only time will tell how the track is actually built come November 2023.
Formula 1 and EDM have a history and overlap that just make sense. The crossover between the glitz and glamour, the young crowds, and the innovation involved in both aligns for events that ravers and racers should not miss.
Featured Image from Formula 1