Formula 1 is coming to Miami next month, and there will be a new music festival to celebrate the occasion. The race begins on Sunday, May 8, 2022, and throughout that weekend a new festival, Sunset On The Sand, will take place right on the beach.
Insomniac is producing the festival in collaboration with Miami institutions Club Space, Link Miami Rebels, and III Points. It will be a day into-night-event, running from 7PM-12AM.
"For one wild decade you've danced from starlight to sunshine with III Points, Club Space & Link Miami Rebels. Now, in celebration of Miami Beach Race Weekend, we invite you to join us for a new three-day experience with Sunset On The Sand," reads an announcement for the event.
This is the second recent major announcement of dance music brands joining forces with Formula 1. Soon after a grand prix was announced for Las Vegas in 2023, Insomniac announced "Race Week" to coincide. Clearly there is a partnership forming between these two global cultural forces.
Sunset On The Sand will take place May 6-8, 2022, on Miami Beach. Click here for tickets and more information.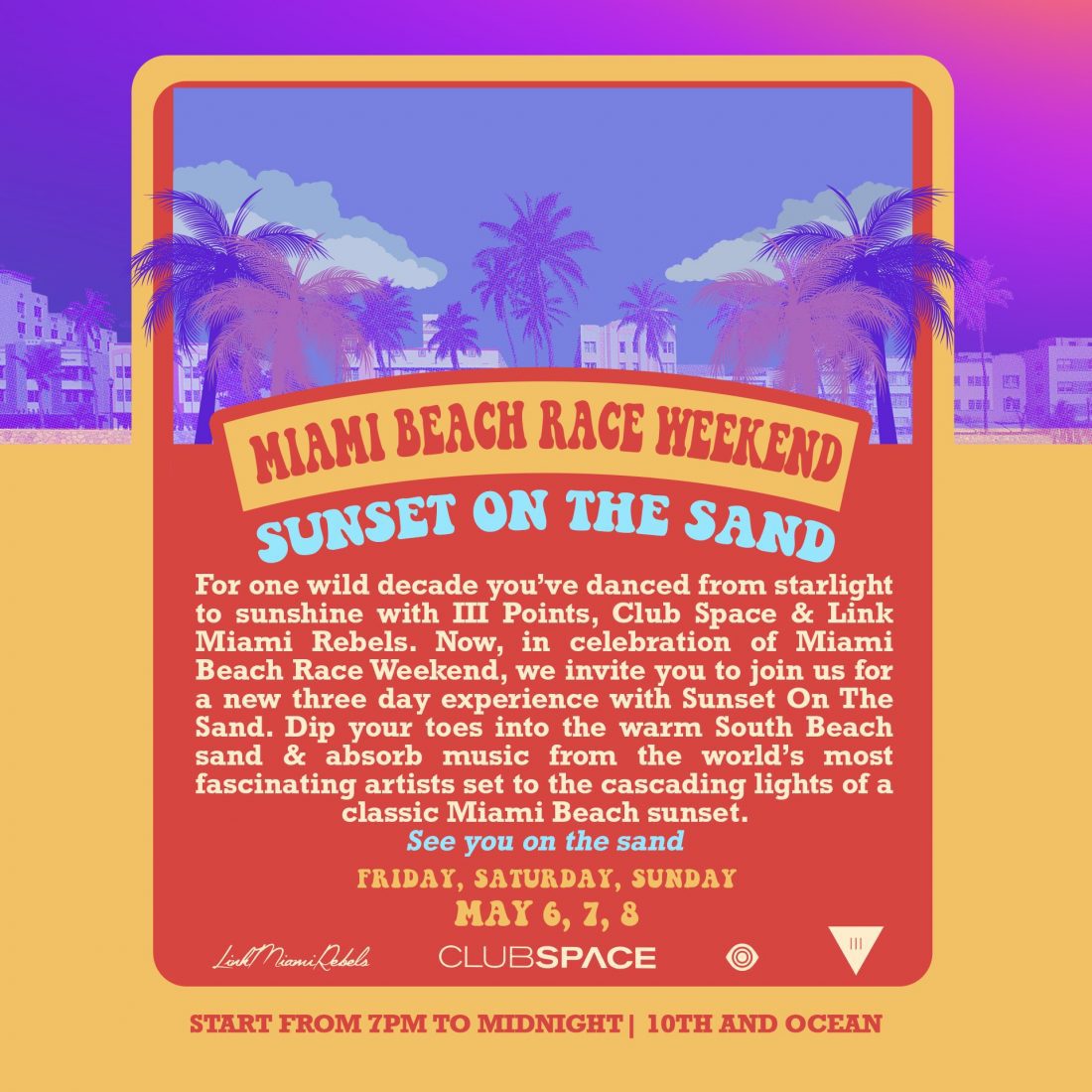 Featured image provided by Kayak