For any fans of Anjuna Beats or A State of Trance, the name Arty should ring a bell.
With popular releases like "One Night Away", "Take Your Time" and "Save Me Tonight", Arty is a seasoned veteran in the dance music scene. He has been releasing a variety of music since 2009, but in 2022, he is ready to venture into a new project: ALPHA 9.
Alpha 9 is the trance side project of Arty, and prominent artists like Spencer Brown, Audien, and Above and Beyond have all supported this new venture. We sat down with ALPHA 9 before his performance at Beyond Wonderland 2022 to get the inside scoop on his early career, experience working with Armin Van Buuren, and upcoming debut album. 
EDM Maniac: Starting with your early career, you studied at music school until the age of 14. How has the traditional music background influenced your sound or process?
ALPHA 9: It gave me the idea of a work ethic, because in order to have good grades in music school, you need to practice every single day for a few hours at least. I had to do it every single day for 7 years in a row, so that's what gave me the most work ethic.
EDM Maniac: Was there any specific instrument that you played or was it more music theory? 
ALPHA 9: Piano. 
EDM Maniac: I can definitely hear that in your sound. 
ALPHA 9: Ya, I like to use a lot of piano instruments in my tracks. 
EDM Maniac: I heard in your interview with EDM Identity that a love of video games and electronics led to your foray into production equipment, how have they inspired you in the past and today? Any specific sounds or games? 
ALPHA 9: I love action RPG's and I'm a big fan of role-playing games. World of Warcraft inspired me a lot at that time in terms of fantasy worlds, dreaming worlds, and different creatures and I think that reflects in the music for sure.
EDM Maniac: Any Legend of Zelda or that type of storytelling?
ALPHA 9: I tried Legend of Zelda, but specifically that game wasn't for me. My friend played, like, 500 hours on the switch. You know some people like it, some people don't.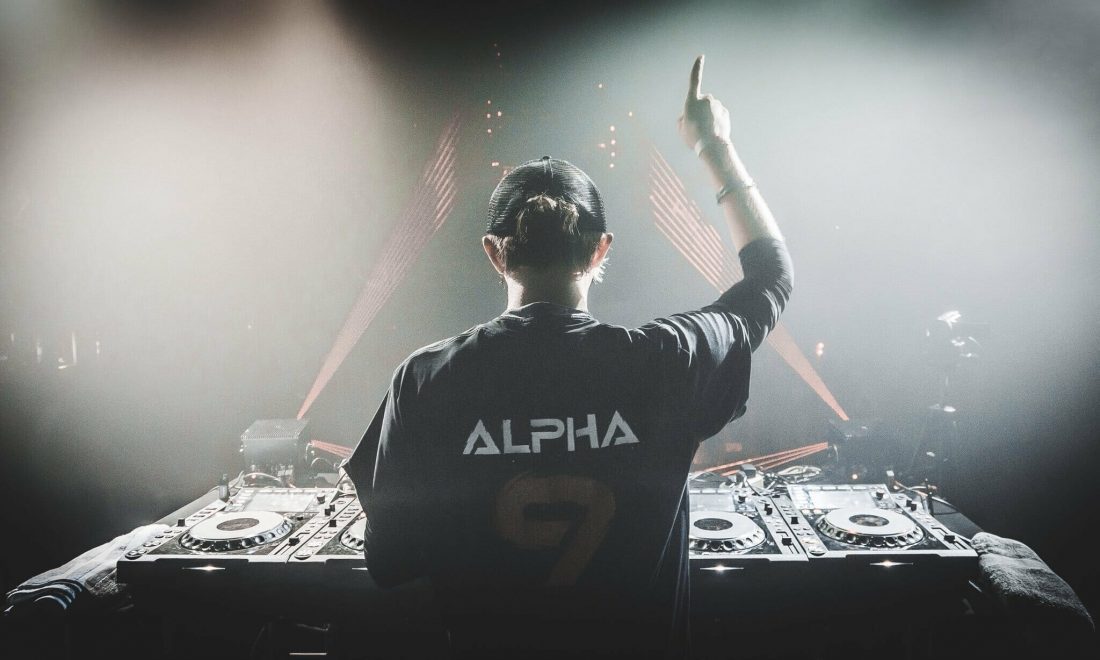 EDM Maniac: You've been releasing music since 2009. When it comes to producing and DJing what's remained the same for you throughout that time? What's changed?
ALPHA 9: Everything keeps changing. The workflow is different for me right now because I switched from one DAW to another, now it's mostly Ableton for me. Even though the workflow is quite different, the idea is the same approach in how I should finish the track because I know what the arrangement is going to be like, and I know the instruments I wanted to use.
So, it's all about those little details. But nowadays I'm trying to get more into the mix, because before I really didn't care what I was putting in it, it just worked. So now I'm trying to put the instruments in a way where it makes sense not only musically, but technically too. 
EDM Maniac: You've been in the scene since you were very young, what has been the most "pinch-me-I'm-dreaming" moment of your career so far?
ALPHA 9: I remember when I was still in my last year at university, I was about to graduate and I had very important exams the next day after my first 'State of Trance' in the Netherlands. That was my first big festival. There were, I don't know, 20-25,000 people, and honestly I was a shitty DJ because I didn't practice whatsoever. *laughs*
I got to the venue and there's like a bar-lounge and I'm there on my own because it's pretty early. Paul Oakenfold enters the room and he goes straight to me and he's like, 'hey, big fan of your music'. I didn't even know what to say because I grew up on his stuff and he, for me, was my hero. And then I went to the stage and I see all these people and I managed to not screw up my set and I managed to get back to my exams so that was amazing. *laughs* It was a productive weekend.
EDM Maniac: You've been featured on Armin Van Buuren's label, Armada Music, as well as Above and Beyond's AnjunaBeats. What have you learned from such prominent names in the trance, and the entire music scene? 
ALPHA 9: I learn so much every single day just working with those guys. I love working with Armada and AnjunaBeats; Armada's taking care of Arty and Anjuna's taking care of ALPHA 9. It seems pretty different in terms of the approach and you are basically learning from the best, but from different worlds. It's amazing to work with them and I love both of those labels and I love all the people that work on those labels. We've been doing an immense amount of work with them- the best 3-4 years- and now we are doing even more work and we're learning more as well.
EDM Maniac: How would you describe the ALPHA 9 sound versus the Arty sound? What inspired you to create the side project as a separate entity?
ALPHA 9: The reason ALPHA 9 exists is because I was not completely decisive about what I really wanted to do with Arty. I was more focused on the commercial side, and at the same time I was making trance music. Like, it's still in me and I can't get rid of that, but at the same time I was like, 'Should I do that because I hadn't made trance music in a really long time?' That's how the ALPHA 9 idea really came about. ALPHA 9 is definitely more cinematic, deeper vibes than Arty and Arty is more about feel-good music. That's how I'm going to call it from now on, just 'feels good music'. Because ALPHA 9 is like, 'Oh my Gosh i'm going to cry right now". *laughs* 
EDM Maniac: Your most recent release was a remix of "Your Loving Arms" by Karen Overton. This track is over a decade old, what is your process behind modernizing classic tracks for 2022?
ALPHA 9: Not messing with the original. When I do the remixes for old-school and classic songs in the dance scene, my first and foremost goal is to be respectful and keep my props to the original mix, but still do something entirely different. The original mix has been out there for over 15 years, so it needs to have an update, but at the same time it has to feel like 2022.
EDM Maniac: You are currently working on your debut ALPHA 9 album slated to come out at the end of this year. What is the overall theme of the album and what story do you hope to tell?
ALPHA 9: I cannot say yet. It's going to be a beautiful story, but it's not the time for spoilers until the album is finished, I know what tracks are going to be in it, and we have all of the visuals in place. It's in our heads, but we need to put it to paper and then we can talk about it.
EDM Maniac: What drove you to release a full ALPHA 9 album in 2022? Why is now the right time to put out this specific set of tracks? 
ALPHA 9: It feels like now is the right time for ALPHA 9 because before we were focusing on singles to build up ALPHA 9 from the ground. We've had tracks coming out since 2009, but it's not enough of a foundation and I needed to figure out where I was going to go with my sound and my live performances. You cannot make them in a heartbeat and they take time. 2022 feels like the year I figured it all out- probably not but.*shrugs and laughs* 
EDM Maniac: Would you say post-COVID gave you time to sit down and reflect?
ALPHA 9: During COVID I did a lot of music for ALPHA 9, but I scrapped most of it. That's just how it goes. *shrugs* Your direction changes all the time and when you are on the road playing shows it really changes the perspective.
You can follow ALPHA 9 on Instagram and Facebook and be on the lookout for his debut album coming out at the end of 2022. 
Photos from Arty