When you think of Formula 1, you think racecar drivers, fast cars, and sipping champagne trackside as the best drivers in the industry compete for the title of FIA Formula One Champion. What you may not have predicted is the strong culture of music that encompasses Formula 1 events and after-parties as the drivers compete in exotic locations around the world including Monaco, Singapore, Dubai, and Japan. In fact, many people travel across the globe to attend Formula 1 solely for the music acts and the extravagant after-parties alone.
Over the last couple of years, Formula 1 has fully embraced electronic music by incorporating a strong EDM line-up all weekend long at each of their events. In 2017, Hardwell made history as the first-ever DJ to take the F1 podium as a headliner for the Heineken "More Than a Race" campaign at the 1 Gran Premio de Mexico. Later in 2017, Calvin Harris and The Chainsmokers took the stage to close out the Singapore Airlines Grand Prix with show-stopping performances for a crowd of over 50,000 attendees. Since then, Formula 1 has continued to expand their brand for motorsport and music fans alike by bringing in the world's best DJs to headline.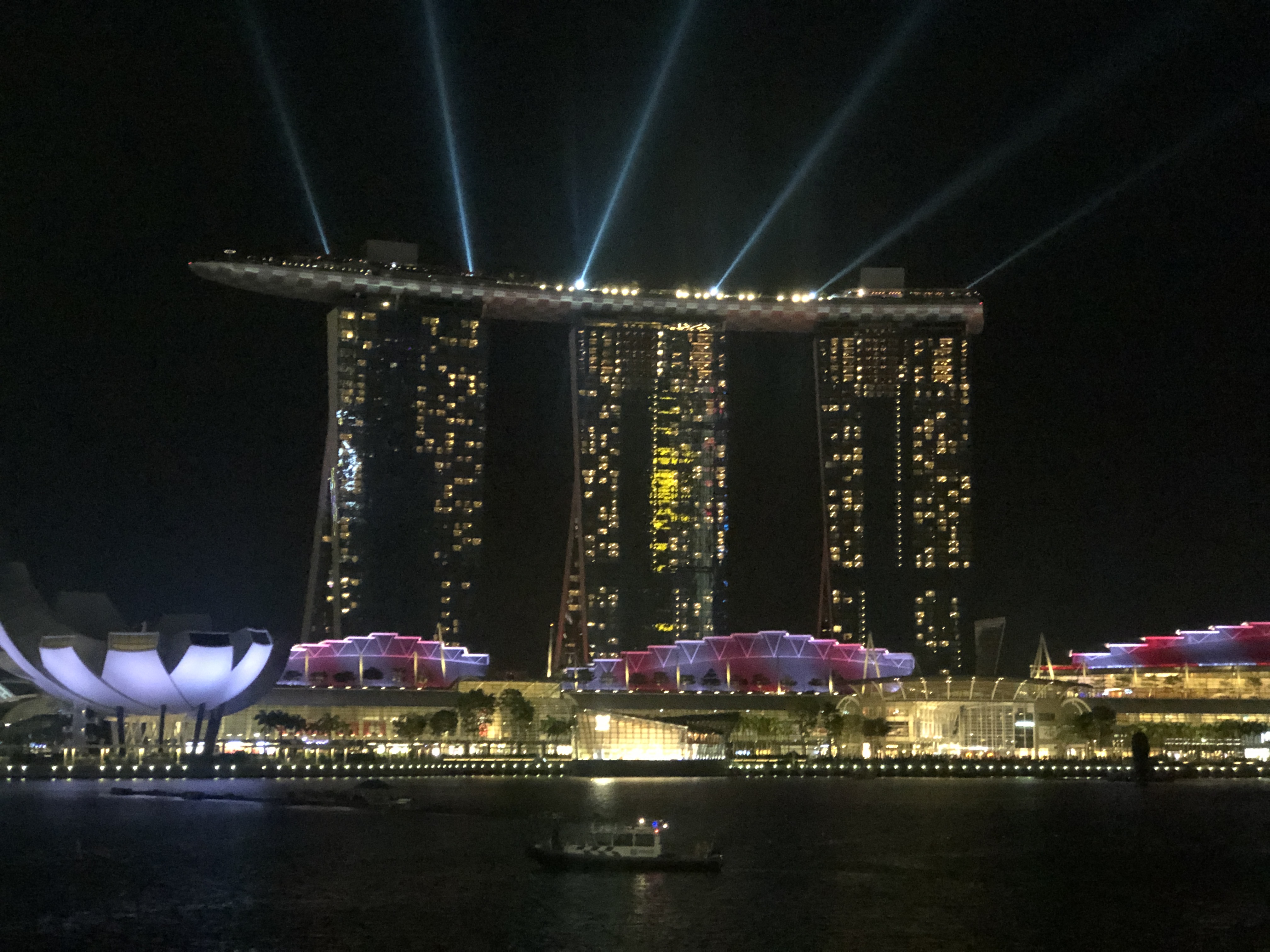 During 2019, Formula 1 has continued this trend and taken their events to the next level by delivering a stacked line-up for the Grand Prix weekend. This year we were lucky to represent at the Singapore Formula 1 Grand Prix where the legendary trio Swedish House Mafia kicked-off 72-hours of excitement, glamour, and wild parties for race weekend as the official headliner on Friday September 20th, 2019. As the night races came to an end, large crowds began to gather along the Marina Bay Street Circuit in anticipation for Swedish House Mafia to take the stage.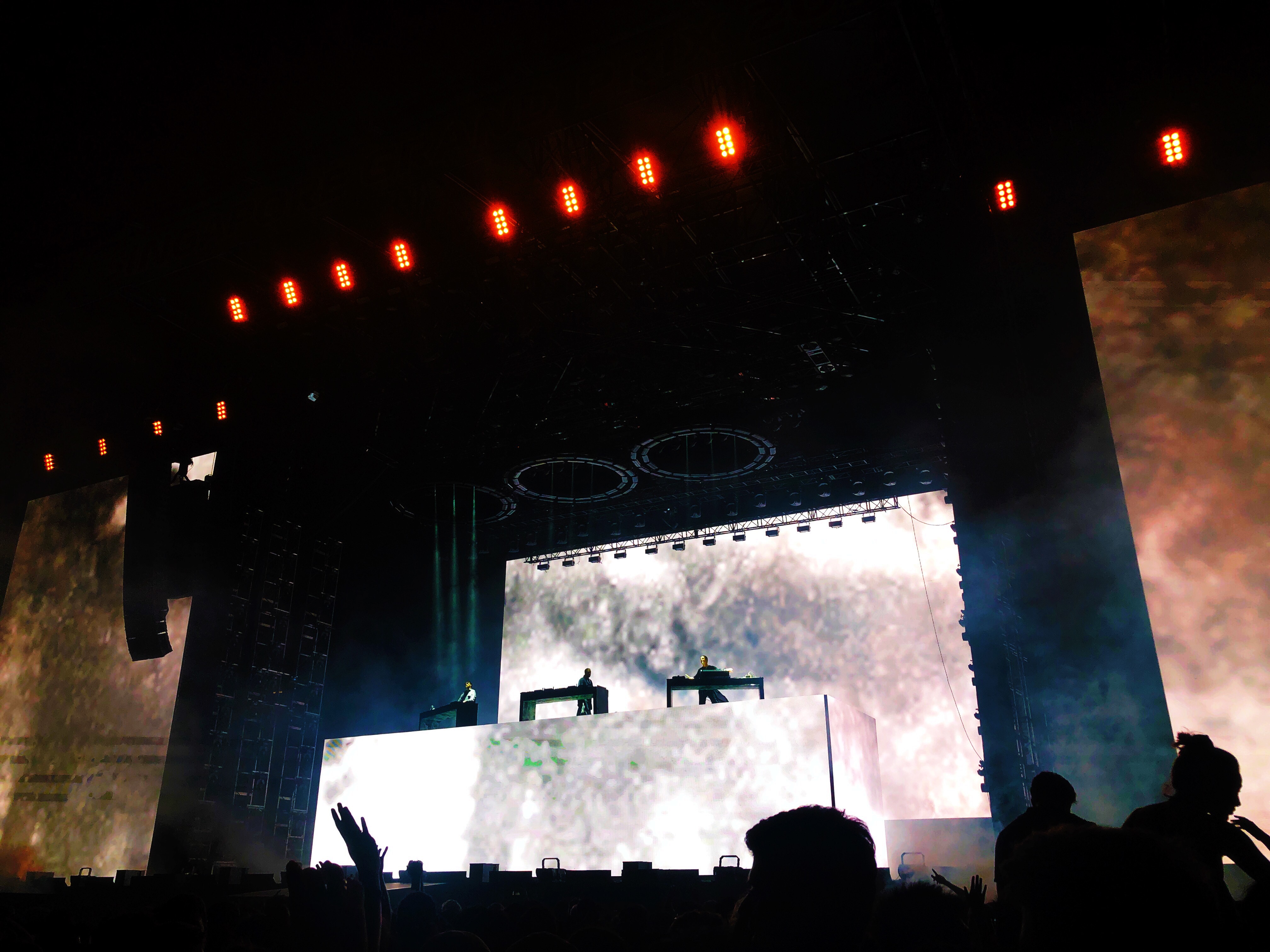 The racetrack grounds quickly began to resemble a music festival, fully equipped with gourmet food stands and carts, various on-site bars to grab cocktails, and a large grassy area set alongside the gorgeous waterfront of  Marina Bay where attendees could dance the night away while Swedish House Mafia lit up the stage. Fans had gathered from around the world, waving flags from countries spanning from the United States to Sweden. As expected, Swedish House Mafia brought non-stop energy over the course of two hours while fans sang along to their favorite EDM anthems underneath a spectacular lightshow.
Once Swedish House Mafia had finished their set, it was now off to the after-parties! During the weekend, there was a plethora of parties to choose from complete with major headliners, over-the-top décor, unique performances, and next-level energy. The first stop was to Bang Bang, where DJ Trentino and fellow Red Bull 3Style competition winner J. Espinosa took the stage. Next up was a stop at the newly-opened Marquee where Los Angeles-based DJ Ruckus took the stage on Friday night, Guatemalan DJ Carnage on Saturday, and Chantel Jeffries on Sunday with strong mixes of electronic dance music.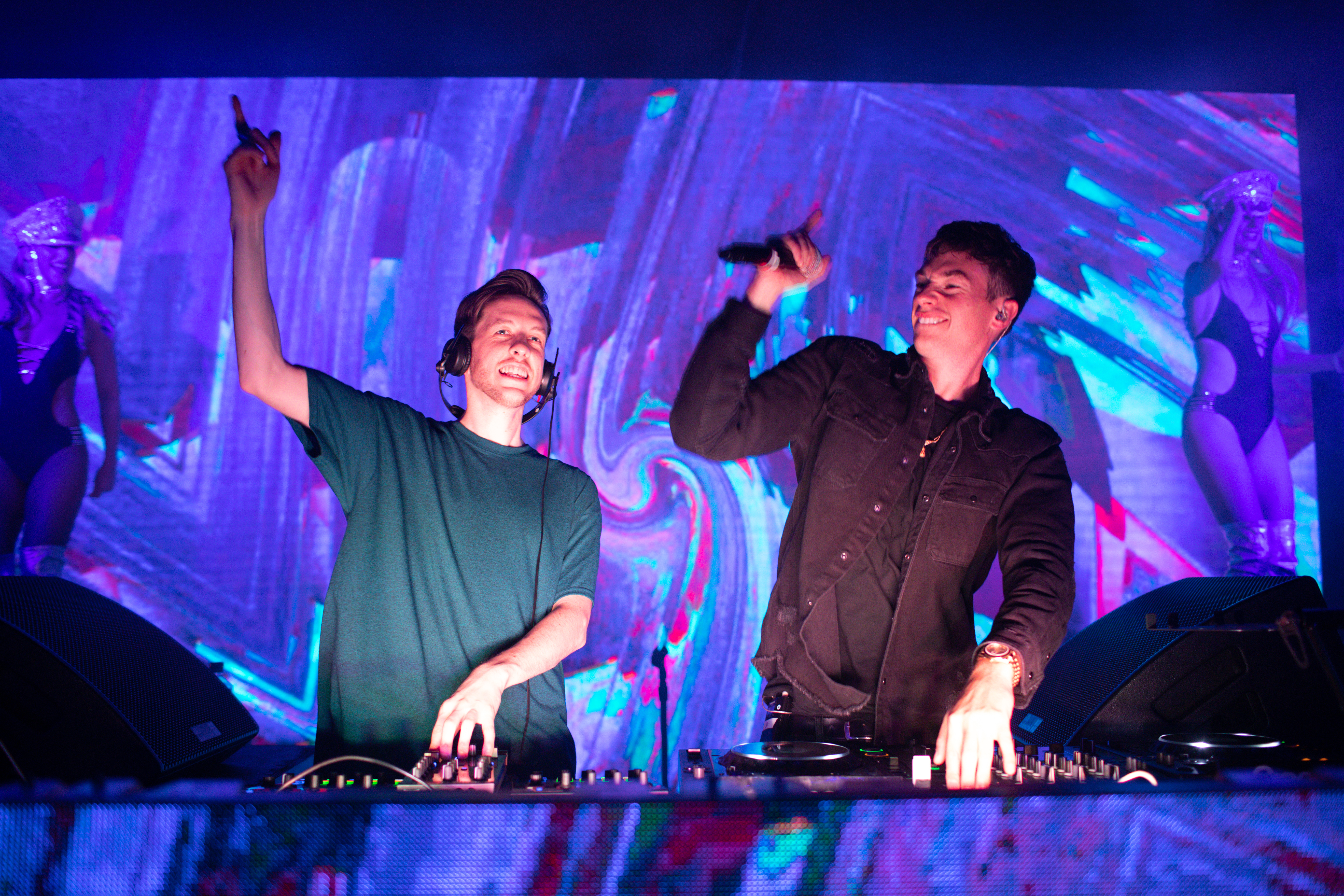 Our third stop was at popular nightclub Zouk, where Jeffrey Sutorius (better known as Dash Berlin) took over the decks to make for an amazing evening of the best in trance music. We closed out the weekend with a rooftop party at the famous Marina Bay Sands Resort headlined by Amsterdam-based DJ Irwan, DJ Mr. White, and DJ Dennis Ferrer. Other DJs that played sets during the weekend included Singapore native Matteblacc, Melanie C (popularly known as Sporty Spice of the iconic Spice Girls), Babey Drew, Oliver Dollar, DJ Andrew M, and DJ Andrew Purnell.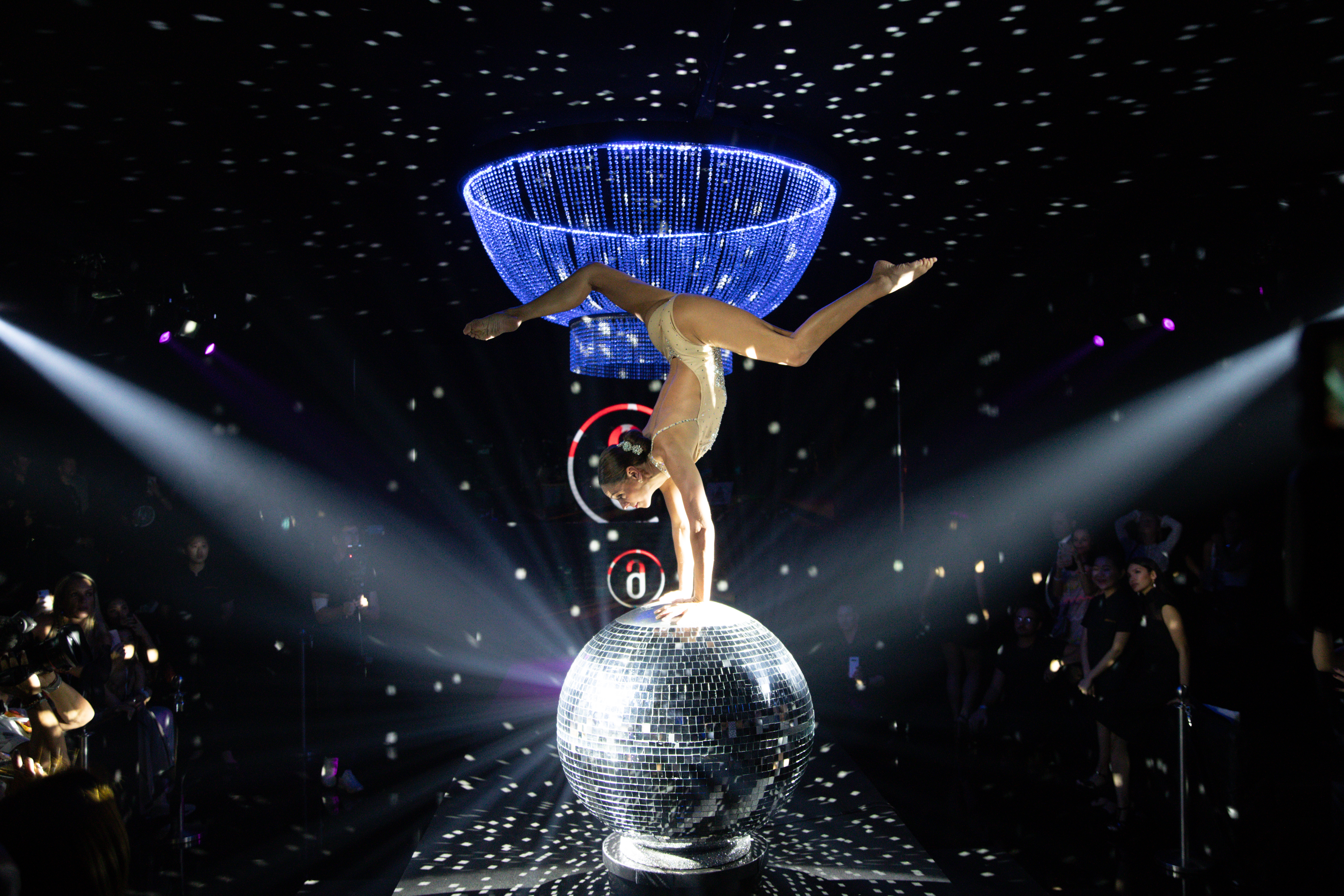 Of all the parties hosted that weekend, we were most impressed with the Amber Lounge afterparty (which is considered the official premier after-party for Formula 1). Amber Lounge is famous for their elaborate and exclusive parties thrown around the world at each F1 event, were F1 drivers, investors, celebrities, and models appear as guests. On Friday September 20th, British DJ Sigala took over Amber Lounge with a set that had guests dancing all night long while singer Elle Eyre performed live alongside Sigala on their popular track "Came Here for Love." Along with an open bar, Amber Lounge started the night with an acrobatic performer followed by a short fashion show from local designers to benefit the Make-A-Wish Foundation. Afterwards, guests were greeted by several Formula 1 driving legends as bottle-service girls carried out giant methuselah-size bottles (or six liters) of champagne.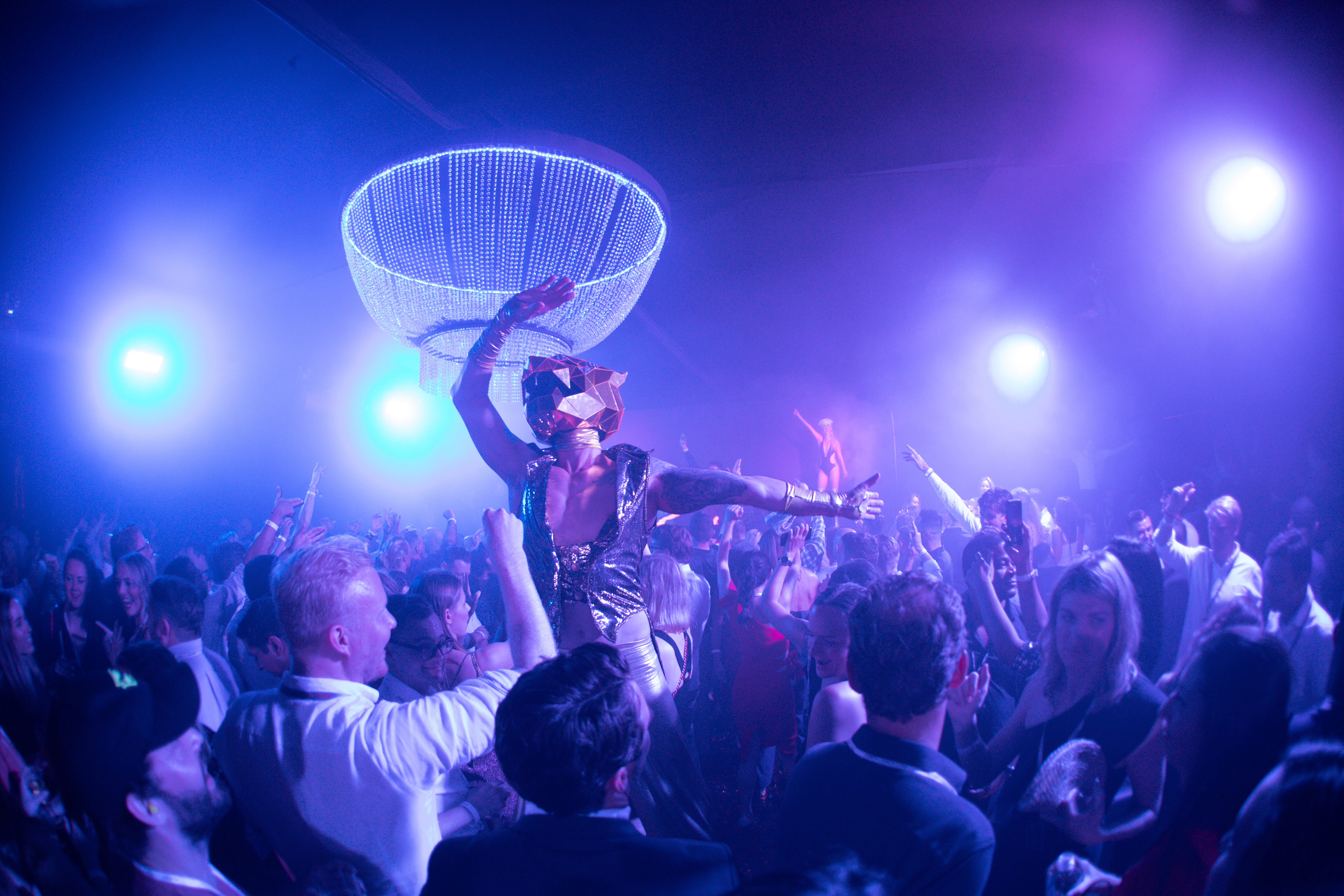 The entire weekend made for an unforgettable experience between the Swedish House Mafia performance on the bay to the epic after-parties hosted through the weekend. It is exciting to see Formula 1 draw in newcomers to the sport through music, which has become a major feature of these events and for EDM DJs. As the world continues to embrace electronic music, we continue to spread happiness, love, and peace to all as part of a beautiful experience that brings together two amazing, yet unrelated industries: motorsport and music. As you prepare your 2020 calendar, keep the Formula 1 events in mind as a stop on your tour list. You will not be disappointed!
*Images via EDM Maniac, thehoneycombers.com, and Amber Lounge