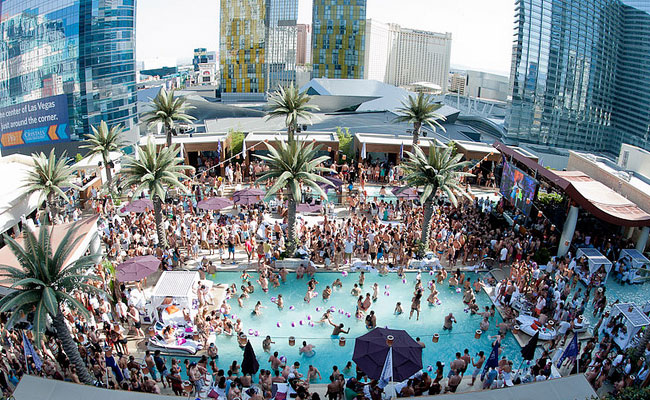 Making it's debut this past memorial day weekend, Drones can now deliver bottles to your table at Marquee Day Club in Las Vegas.
The drone is operated by two people — a cameraman and pilot, and it can fly in 30 mph winds and climb up to 100 feet.
To enjoy this service, which also comes with a free picture taken from the drone of you and your table friends, you must spend at least $20,000.  This is not the first time Marquee has used drones but it's the first time being used for bottle service.
Take a look at the drone-delivering service in action below.