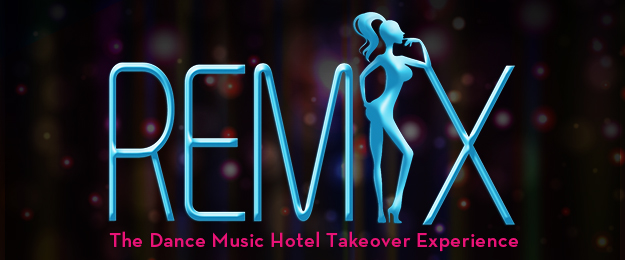 The most amazing time of the year is just 3 weeks away! Now the question is, have you and your friends planned out your adventure under the Electric Sky yet? Luckily, our friends at REMIX have you covered if you're still looking to get sorted out. REMIX, a hotel takeover experience (and by takeover we mean literally they have the ENTIRE HOTEL just for ravers EDC weekend!), has been specifically created as a communal adventure for dance music fans who want a more personal EDC experience.  REMIX is the difference between going to party at a hotel and being at a "hotel party". This is sure to be the ultimate raver experience and unlike anything EDC Weekend has ever seen before.
The Artisan Hotel will be transformed into a raver's paradise for EDC Weekend!
There are 3 different packages for you to choose from during this special EDC Weekend buyout at the Artisan. The basic REMIX Weekend package is $860 for the full weekend that includes 3 nights in a unique suite which holds 2-4 people. That's only $215/ a person total for all 3 nights (if you've got four people going in on it) and everyone in your group is provided with wristband access to all 3 themed pool parties at the hotel.
The full REMIX Experience is only $190 more ($47 more per person!) and comes with 2 EDC shuttle passes on Til Dawn Group's charter bus – (additional passes are available for sale), free entry to Hyde, Marquee, Marquee Day Club, Tao, and Tao Beach all weekend long. Yes, you heard us right. Free entry to all of those clubs, all weekend long! Keep the party going after EDC and enjoy VIP entry and a designated area at The Artisan Afterhours.
If you want to get taken care of in style, don't worry, REMIX VIP packages include an airport pick up/drop off in a fully stocked private limousine to get your EDCLV trip started right! VIPs also receive a daybed for all 3 REMIX pool parties and 1 premium bottle for the day of their choice. Wristband club access and 2 EDC Shuttle reservations are, of course, standard for VIP.
Lose it with Vegas's hottest GoGo dancers as REMIX begins Friday with DJ divaDanielle at Blast Off. This space themed pool party brings galactic glow-in-the-dark body painting for the ladies and the drops the perfect beats to start the weekend. Saturday's Electric Dusk party hosts Progressive House DJ/producer Thrill spinning his signature sexy house vibe. Body painters are back to release your spirit animal with wild jungle designs to help you to set it off at EDC. Sunday begins with System Reboot, where guests recharge with fresh pressed juices and supplement infused beverages. Massage therapists are at the pool to work out the aches and pains all over your body while you lay pool side getting ready for one last run. San Diego's own DJ Ideal closes out the REMIX party weekend and judging by his stellar performances at Ultra Music Festival and Life in Color you're not gonna want to miss party.
Also included in the REMIX pool party experience is a cool down lounge area is equipped with a comfortable chill environment, a dry ice wind tunnel, plush pillows and a phone charging station. Vendors will be on hand to bring you everything you need for your rave experience including Kandi supplies, light show accessories, and costume wear.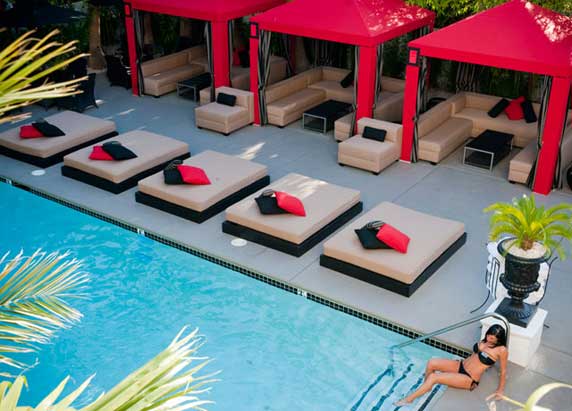 REMIX brings you amazing accommodations, transportation to EDC, exclusive club access, pool parties, and a charged up EDM atmosphere. Prepare to get down with not only your friends but the entire RAVE hotel for an absolutely one-of-a-kind EDM & EDC weekend experience you'll never forget.
To purchase experience packages, click here. See you all there!