Electric Daisy Carnival Las Vegas is just days away. Many of you are probably putting the final touches on your outfits and kandi creations. As we draw closer to the massive music festival, be sure to keep checking the forecast as it's going to be VERY HOT.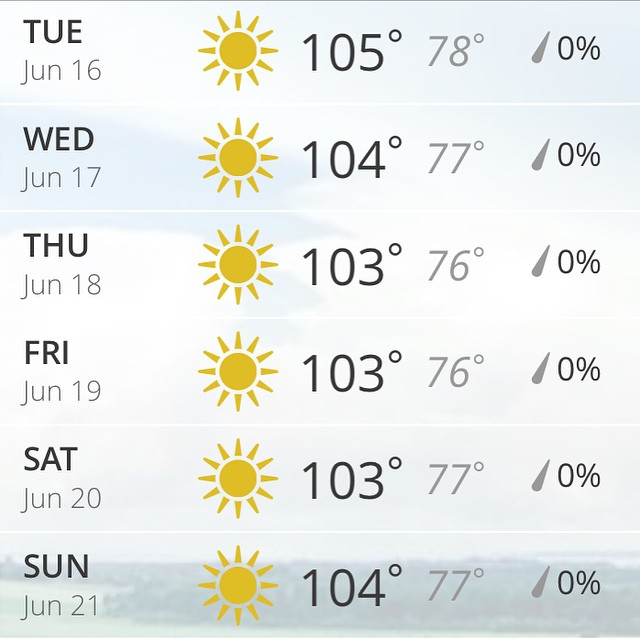 Las Vegas is a desert, so of course it gets very hot there during the summer months. During EDC Week, the temperatures will be beyond toasty. According to Accuweather, temperatures will be 103 degrees on Thursday. Friday will be around 106, with temps climbing to near 110 degrees on Saturday and Sunday. The good news is that temperatures will be in the mid 80's during the early morning hours at EDC.
The heat will make you dehydrated. So it's important to drink more than just beer or tequila. Water will be your best friend all weekend long. Be sure to also drink some Gatorade or other sports drinks to keep your body hydrated. Just don't drink too much water as it can also be harmful to your body. My advice is drink a bottle of water every few hours. It's important to also take time for your body to rest and recover during EDC. Take twenty minutes to roll around on the grass and soak in the sights and sounds of the festival. Sunscreen will be key to those of you going to EDC Week pool parties!
If you see someone who is in need of water or looks like they need medical attention – please get it for them. What continues to makes EDC so special is the bond people share with each other.
See you at EDC!
-Jared