Reuniting Under the Electric Sky for EDC Las Vegas' 25th Anniversary
After almost 3 years of postponing the festival due to the worldwide COVID-19 pandemic, Insomniac was finally given the green light to host their largest event. Thousands of people jumped in excitement and geared up for the event of the year. This year's Electric Daisy Carnival was going to be one of Insomniac's most important events of the year. The time had come to celebrate a huge milestone, their 25th anniversary!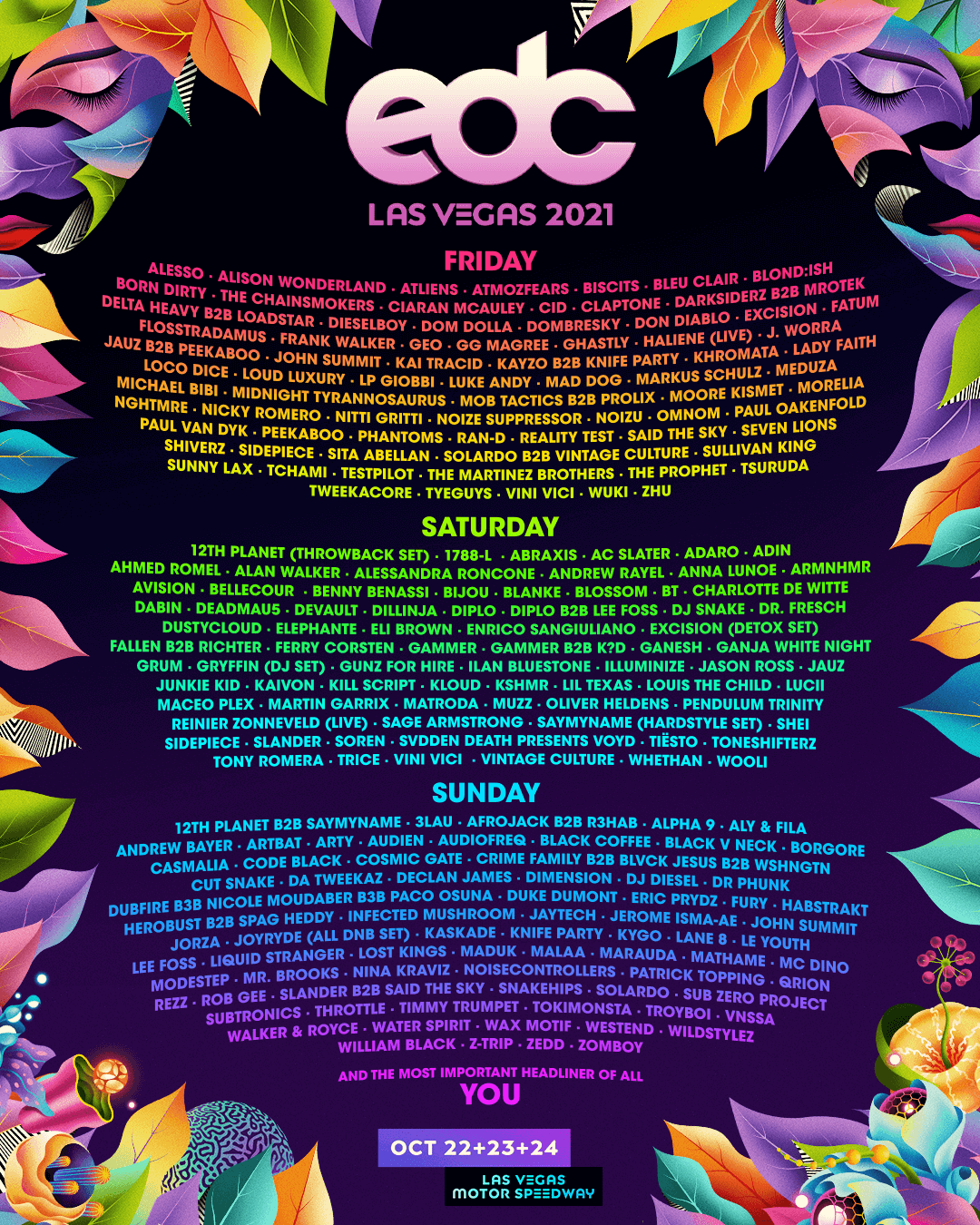 Music
This year's lineup included over 200 artists from all around the globe. Some artists that graced the electric stages were Zedd, Charlotte de Witte, Martin Garrix, Louis the Child, Excision, Rezz, and so many more. There were a handful of surprise guests such as Illenium at The Forest Art Car, Lil Nas X appearing during Diplo's set, and The Kid Laroi performing with DJ Snake. Overall, the lineup had artists for everyone to enjoy.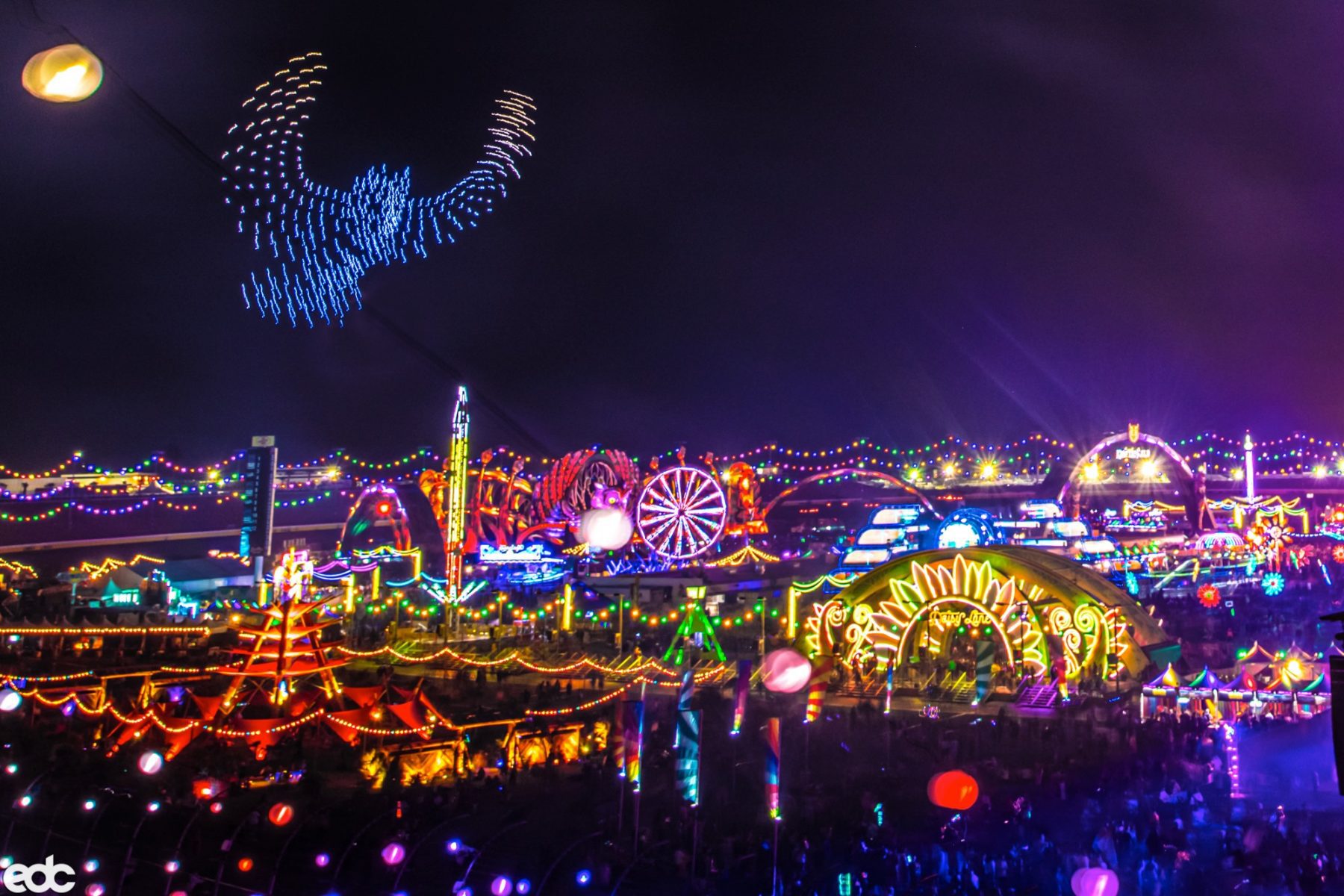 Production
About a week before the gates of EDC were open, Pasquale Rotella announced that over 300 trucks carried props and equipment to the Las Vegas Motor Speedway, where they held EDCLV. This stirred up excitement and had festival-goers curious about what was yet to come. However, none of them were prepared for this! EDCLV 2021 featured never-before-seen drone shows, incredible firework shows, and so much more! kineticFIELD, showcased a giant moving owl in the middle of the stage and Pixel Forest sent guests to another dimension! There were dozens of performers leaping into the sky, walking on stilts, and dancing alongside attendees.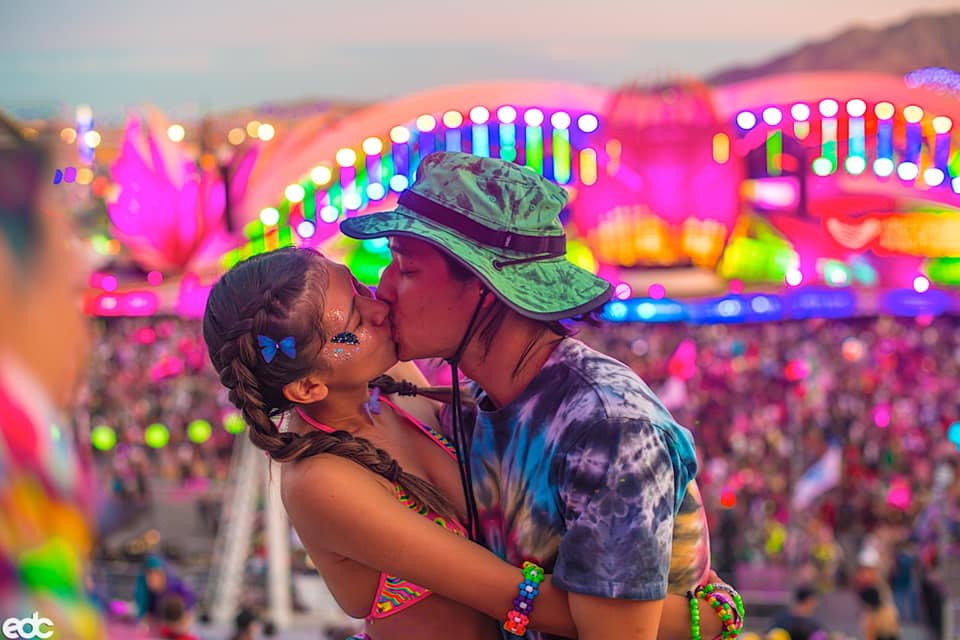 Vibe
EDC Las Vegas attracts people from all over the world! It also attracts people outside of the rave community due to how large it is. We found that people were just happy to be reunited under the electric sky and all wanted to immerse themselves in the one-of-a-kind experience EDC produces. From our personal experience, we saw a pile of empty phone cases that pickpockets left behind, which was a huge disappointment to see. The lost-and-found lines also seemed miles long. Though Insomniac cannot control the actions of others, it is important for us to stay alert and secure our belongings. Also, if you see something, say something!
Setbacks
Though the production swept crowds off of their feet, there were a few logistical setbacks that guests complained about. For example, there was little to no effort done by security upon entering the venue. This made some people uneasy because anyone could have come in armed and with the intention to harm others. There should have been better pat-downs to ensure the safety of other guests. There were also complaints about attendees purchasing opening ceremony tickets and not being able to get there in time due to shuttles being hours late. People also complained about the GA+ bathrooms being open to everyone. This was described as unfair to the people who paid extra for that amenity.
Camp EDC also faced a couple of challenges. There was no air conditioning in the shift pods which made it extremely hot in the pods during the day. People also made complaints about some of the showers being inoperable. There were also long wait times to re-enter the camp after the festival was over.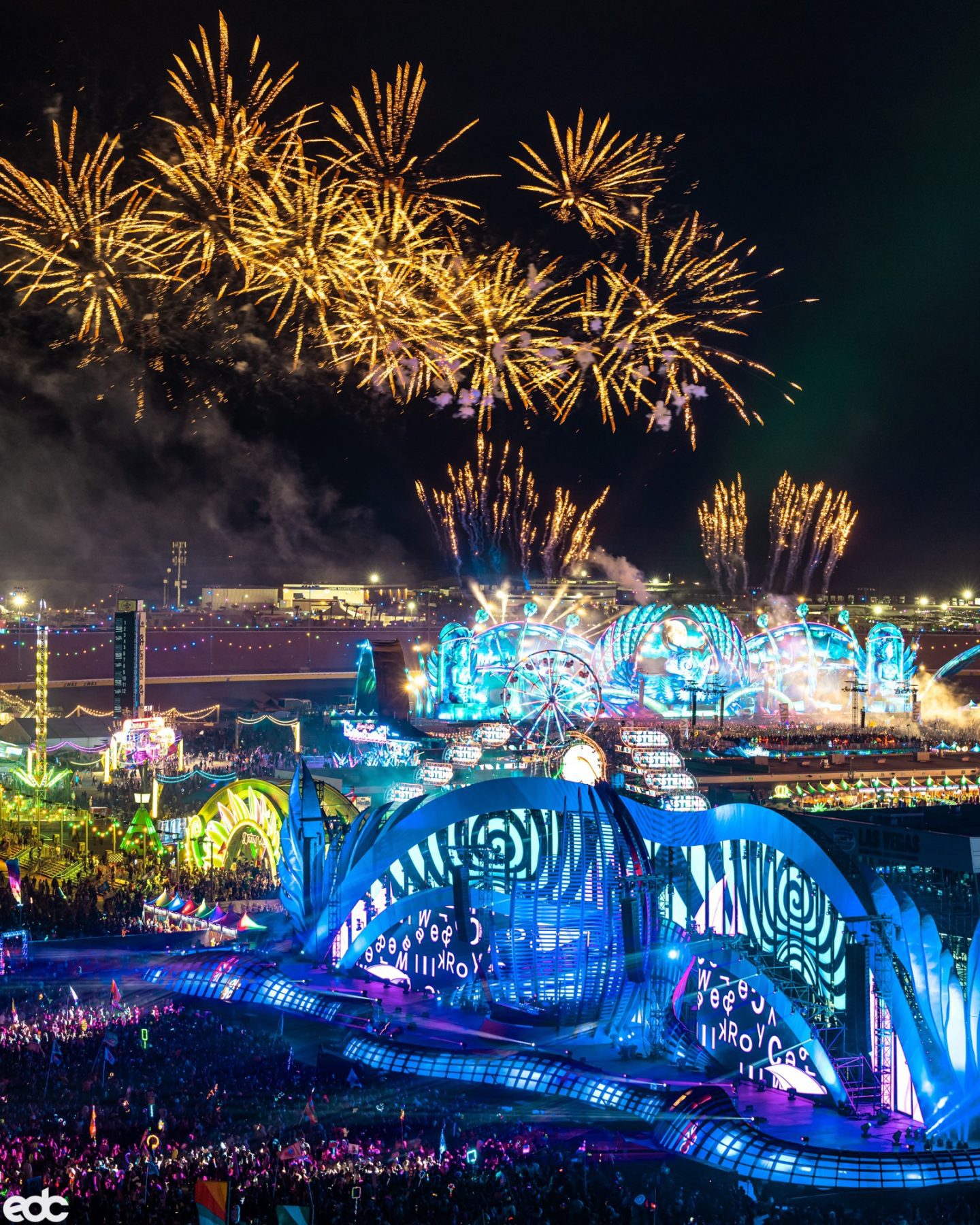 Conclusion
With all that being said, EDC has come very far and will only continue to progress. They started out in a small venue in Los Angeles and quickly became one of the world's biggest music festivals. This is due to the team's dedication, passion, and incredible effort. We can't wait to see what else Insomniac has in store for us at the next EDC Las Vegas. See you there!
Be sure to follow us on Instagram and keep up with our Festival Report Cards!
View this post on Instagram