As some communities across the globe attempt to ban rave-style events in their area due to some of the negative attention they may receive, it's important to take into account the fiscal impact the annual festivals bring to local economies.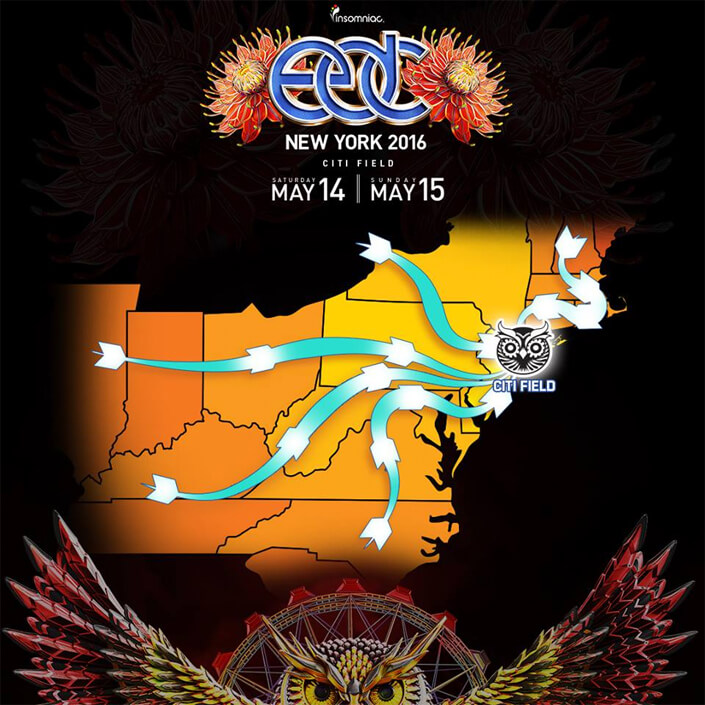 Today, on the eve of it's 2016 edition, Insomniac's Electric Daisy Carnival, New York boasts the outstanding 2015 numbers according to an economic impact report released. The report conducted by Beacon Economics, LLC shows a extraordinary $43.6 million generated for the New York/New Jersey economy. Up nearly $10 million from 2014, the breakdown is even more impressive:
$2.8 million was spent on transportation in the surrounding areas
$3 million is the amount spent on hotel accomodations
$3.5 million is the estimated tax revenue for state and local government
$4 million was spent on the metropolitan area's attractions, entertainment and retail
$8.5 million is how much food and beverage revenue was generated
And, along with the economic impact, we can't forget Insomniac's charitable giving program, Insomniac Cares, which donates $1 per ticket transaction and $10 per guest list attendee to charitable organizations in the local communities. This year, Insomniac has partnered with Horizons National, a non-profit organization dedicated to providing local summer enrichment learning programs for over 4,000 low income students ever summer across the US. Insomniac's donation will be focused on improving and expanding Horizon's art program.
The 5th annual EDC New York will take place at Citi Field on Saturday, May 14th and Sunday, May 15th. Tickets and other information on this year's festivities are available through the official website.
Follow Insomniac's EDC New York:
Website
Facebook
Twitter
Instagram