Most people would recognize Wax Motif from his 2020 pandemic anthem "Keep Raving". Danny Chien, the artist's real name, is big in the G-House scene and has been influenced by R&B, disco, and UK bass.
But these past two years have been insane for the Australian DJ. He has released tracks on huge labels like Tchami's Confession, Diplo's Mad Decent, and Steve Aoki's Dim Mak Records. He also hosts House of Wax Radio on Soundcloud, spinning some of his favorite tracks of the moment into an hour-long set. 
EDM Maniac got to interview Wax before his sold-out House of Wax show at the Hollywood Palladium on June 4, 2022. Always one to interact with his fans, he also hosted a car show/meet-and-greet with a car he personally curated.
We sat down to discuss cars, his high-profile artist friends like Chris Lorenzo and Diplo, and his two sets at EDC 2022. Want to know which back-to-back set was his favorite? Read below: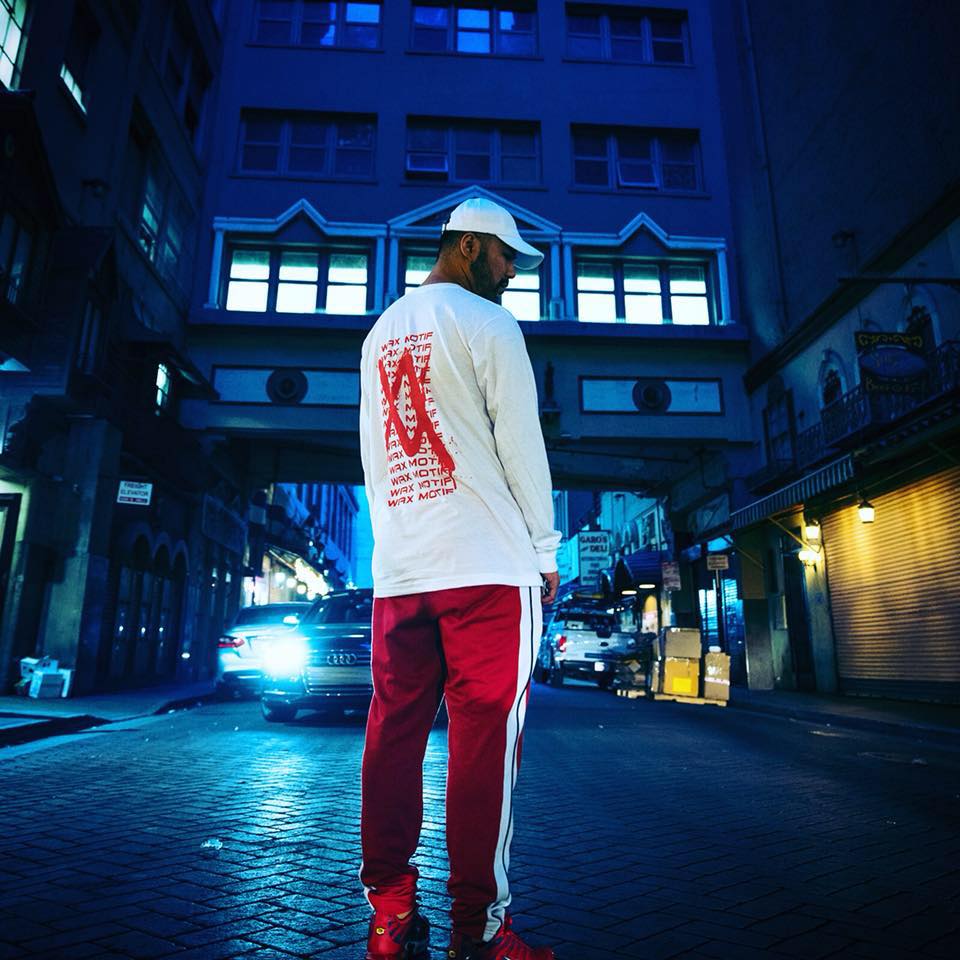 EDM Maniac: Hey Danny! Thank you for taking the time to meet and chat with us. How are you doing today?
Wax Motif: I'm great! Thanks for asking. How are you?
EDM Maniac: Also great, thank you. Are you excited for tonight? Is anyone special coming to House of Wax?
Wax Motif: There's a bunch. I think Travis Barker is coming and Ty Dolla $ign is about to pull up, so yeah it's exciting, but I'm definitely getting anxious. I just want to make sure everyone gets in okay, sorted out okay, and everyone is situated right. But yeah other than that it's been an amazing week.
EDM Maniac: Which surprise guests do you have coming out that maybe no one knows about yet?
Wax Motif: So the surprise guest is actually Euro Trash, which is Yellow claw's project for those people that don't know. And then AC Slater might jump on, so we'll see.
EDM Maniac: Hopefully, right?
Wax Motif: Well I'm going to play "Fly Kicks" and I've basically cornered him into it. I'm like "I'm playing 'Fly Kicks' you know that right?"
EDM Maniac: How was the car meetup on Wednesday?
Wax Motif: The car meetup was amazing. It's the second one we've done and it topped the first one for sure, so it was sick. I can't wait to do more.
EDM Maniac: What was your favorite car that showed up?
Wax Motif: Probably the MR2 that looked like a sharpie pen. It was fluorescent yellow and it said "Sharpie" on the side.
EDM Maniac: The flier for this event had an M4 in the front. Is that your M4 or your dream car? Tell me a little bit more about that.
Wax Motif: That is my M4! Good eye, by the way, good eye. Yeah, that's my M4. I got it about a year ago and it's stock, but I like it.
EDM Maniac: You don't have any mods on it?
Wax Motif: No mods yet. Yet!
EDM Maniac: What do you want to get on it?
Wax Motif: First thing probably is just a new chip and exhaust or something, you know? Nothing crazy, but I don't know maybe I'll upgrade the car instead.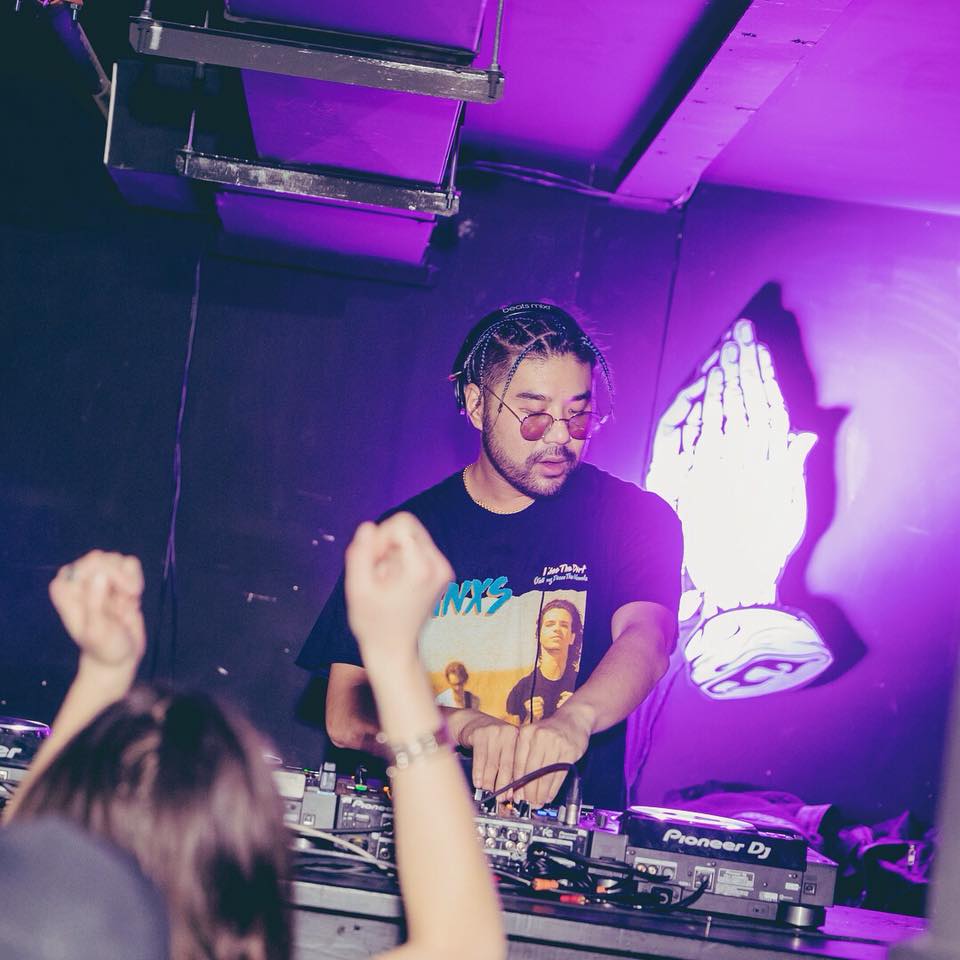 EDM Maniac: So besides cars, what else are your hobbies outside of making music. Playing soccer with Chris Lorenzo and Diplo perhaps? Who's the better player?
Wax Motif: Lorenzo by far. Wes (Diplo) is more of a hand-sports guy, I feel like he's not really a foot-sports guy. But yeah, just basically that: soccer, cars, crypto, NFTs. Stuff like that. Mainly cars and soccer!
EDM Maniac: You are into fashion, too right?
Wax Motif: Fashion, yeah, I mean who doesn't like clothes! I got the new Louis Vuitton x Off Whites.
EDM Maniac: Are those the ones that you got today? You posted about them, right?
Wax Motif: Yeah I did. Fashion… I mean I hang out with Zhu and then I think "I like fashion". But it's like, nah, that guy is fashion. He's a really high fashion kind of dude. I don't know, you could probably tell just by looking at him and I always feel less fashionable when I'm around him.
EDM Maniac: I'm going to take it a little bit back to EDC. You actually made a post about how you had two sets: your Wax & Friends at the Parliament Art Car and your Cosmic Meadow set. You mentioned how your first EDC performance was at an Art Car and how, at first, you were kind of ashamed of it, but now it's your biggest flex. How so and why do you appreciate it more now compared to back then?
Wax Motif: At that first performance, I didn't expect it to be that packed. But I think that first time I did an Art Car, I made kind of an impact and people always talk about that set. So leading into this one, it just felt like Part 2; like the continuation of that first one.
I think everybody had so much fun at that first one they were like "we have to go see this one." Seeing how many people showed up, I was like "oh okay, it feels like it's becoming a thing for me" because my main sets people have an idea of what it's going to sound like, but the art car set you have no idea. We could be playing anything. 
EDM Maniac: And you'll bring anyone on as well?
Wax Motif: Exactly!
EDM Maniac: What's your favorite b2b that you've done?
Wax Motif: Probably the one with [Chris] Lorenzo or the one with Tchami.
EDM Maniac: What's your favorite festival that you have attended? Favorite that you performed at?
Wax Motif: Probably Ultra or Lollapalooza for both. 
EDM Maniac: Well thank you for having EDM Maniac today. We really appreciate you. Is there anything you'd like to say before you go on to House of Wax?
Wax Motif: I love you guys man, thank you guys for supporting!
All images from Wax Motif