A "clean bill of health" is taking on a new meaning in 2021. People who get the vaccine or have a negative COVID test are pumped to show their results. They are posting it on social media, texting their friends, and even putting it in their Tinder bios. While sharing it on a personal level might provide some social clout, it doesn't necessarily work on an industry level. Luckily, that's where the CLEAR Health Pass comes into play.
Health Pass is a free, mobile experience on the CLEAR app that securely connects a user's verified identity to multiple layers of COVID-19-related health information – like test results and soon vaccination records – to help reduce public health risk and get people back to what they know and love. The app provides a secure, simple, and easy way to share your COVID-19 related health information. More than 60 organizations are currently using Health Pass to create safer environments, including sports teams across all major leagues, and many more. They go even further than physical safety, by placing emphasis on the safe security of your data.
CLEAR is at the forefront of innovation and offers a stress-free way to make festivals safer for everyone. We are ecstatic to be partnering with CLEAR Health Pass for Electric Cookout San Antonio on April 17th. Electric Fiesta and EDM Maniac, the promoters of the event, are committed to providing a safe environment for all attendees and recommend guests 17 years and older complete a health survey questionnaire and provide proof of a negative COVID-19 test before entering.
While we are not requiring vaccination or a negative COVID test, we are offering expedited entry to those who choose to use the program.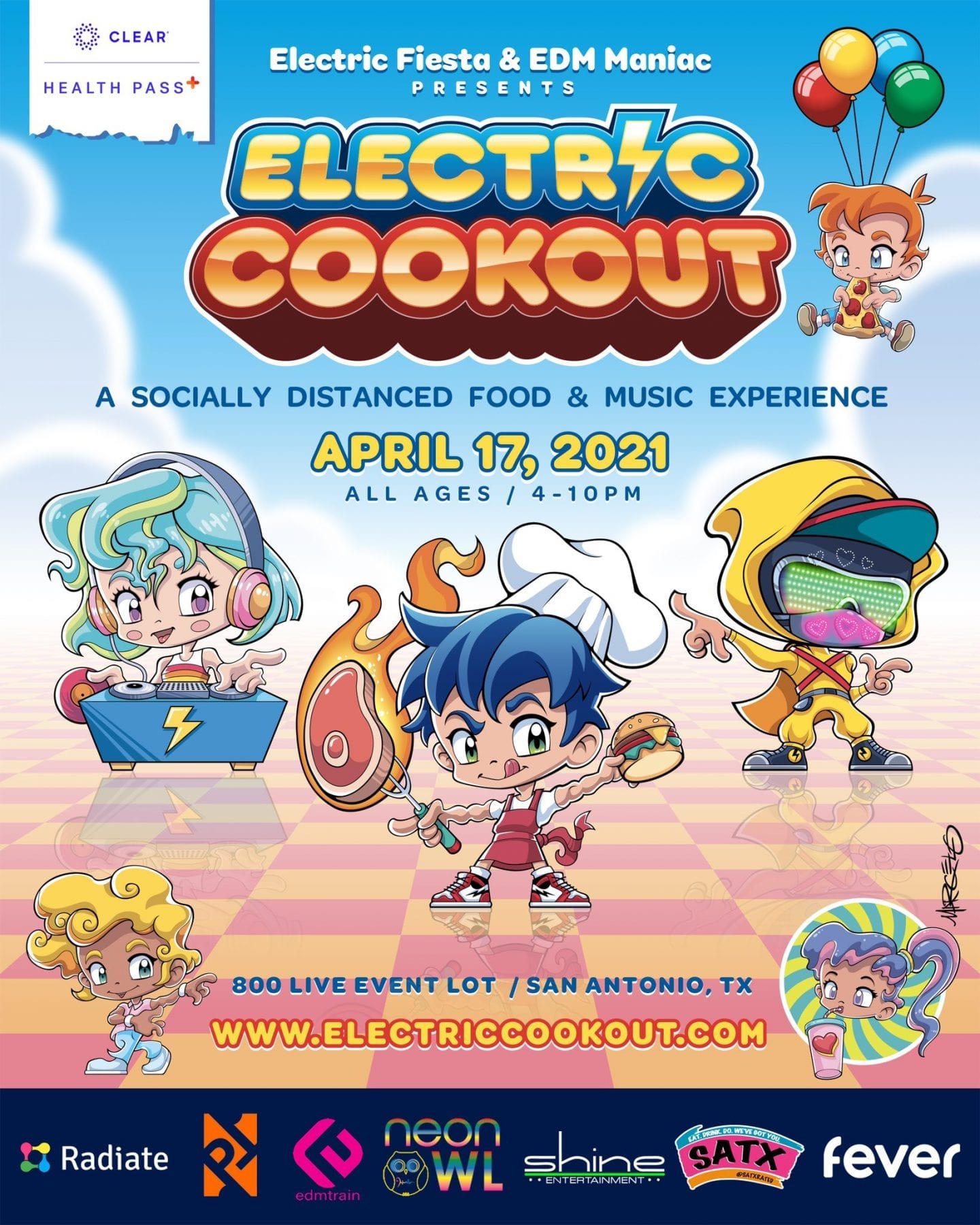 Want VIP access? Just enroll in Health Pass by CLEAR to complete a quick health survey and link your negative COVID-19 rest result before entering to receive VIP treatment, giving you exclusive access at the festival.
Electric Cookout attendees will receive detailed instructions on how to download the CLEAR app and enroll for free in advance of the event. Stay tuned for further information.
With festivals coming back in full swing, it's possible that many events will be asking for proof of vaccination or a negative COVID test for safety purposes. CLEAR Health Pass offers a way to streamline that process and make your life easier. We are happy to be one of the first music festivals to implement this new initiative and we cannot wait to see you at Electric Cookout next weekend!
Featured photo from EDM Drive-In