The #United We Groove cruise for 2022 brought trance, progressive and melodic music to the tech-house abundant San Diego. Ravers sailed across the harbor on Southern California's largest yacht, the Hornblower, the skyline illuminated with a gorgeous sunset.
But this event wasn't just about incredible music and stunning views (both of which were spectacular) it was about the PLUR energy that radiated from every attendee. Love was everywhere and it was the perfect way to spend San Diego Pride weekend, July 15-17.
There were two stage areas: above played classic trance artists and below held the progressive and melodic sets. The sound quality at both stages was surprisingly incredible for an object in the ocean; with booming bass and sound that reached all the way to the back of the boat with no bleed between decks.
Visuals were also impressive due to the giant octopus creature and light panels that lit up the San Diego water. Hoopers, poi spinners, and a rainbow flag dancer added more color to the already vibrant event.
Headliners Cosmic Gate, Kristina Sky, and Orkidea brought the classics while GSP, Cindel, and Matt Effect spun deeper on the lower decks.
Kristina Sky started on the top deck and proved why she has been supported by John O'Callaghan and Dash Berlin. Her set was deep and emotional closing out with her latest single "Rollercoaster" just in time for Cosmic Gate to take the stage.
Cosmic Gate's ethereal and dreamy set went perfectly with the setting sun and beautiful water views.
Orkidea was the surprise of the night, as I had never heard of him. But he had elements of melodic techno that had the crowd moving constantly. There was a particular moment he dropped CamelPhat and Artbat's "For a Feeling", a song from 2020 that was particularly emotional for me. Then he closed out with "Ghost Voices" by Virtual Self and it felt like the whole boat put down their phone and just stayed in the moment.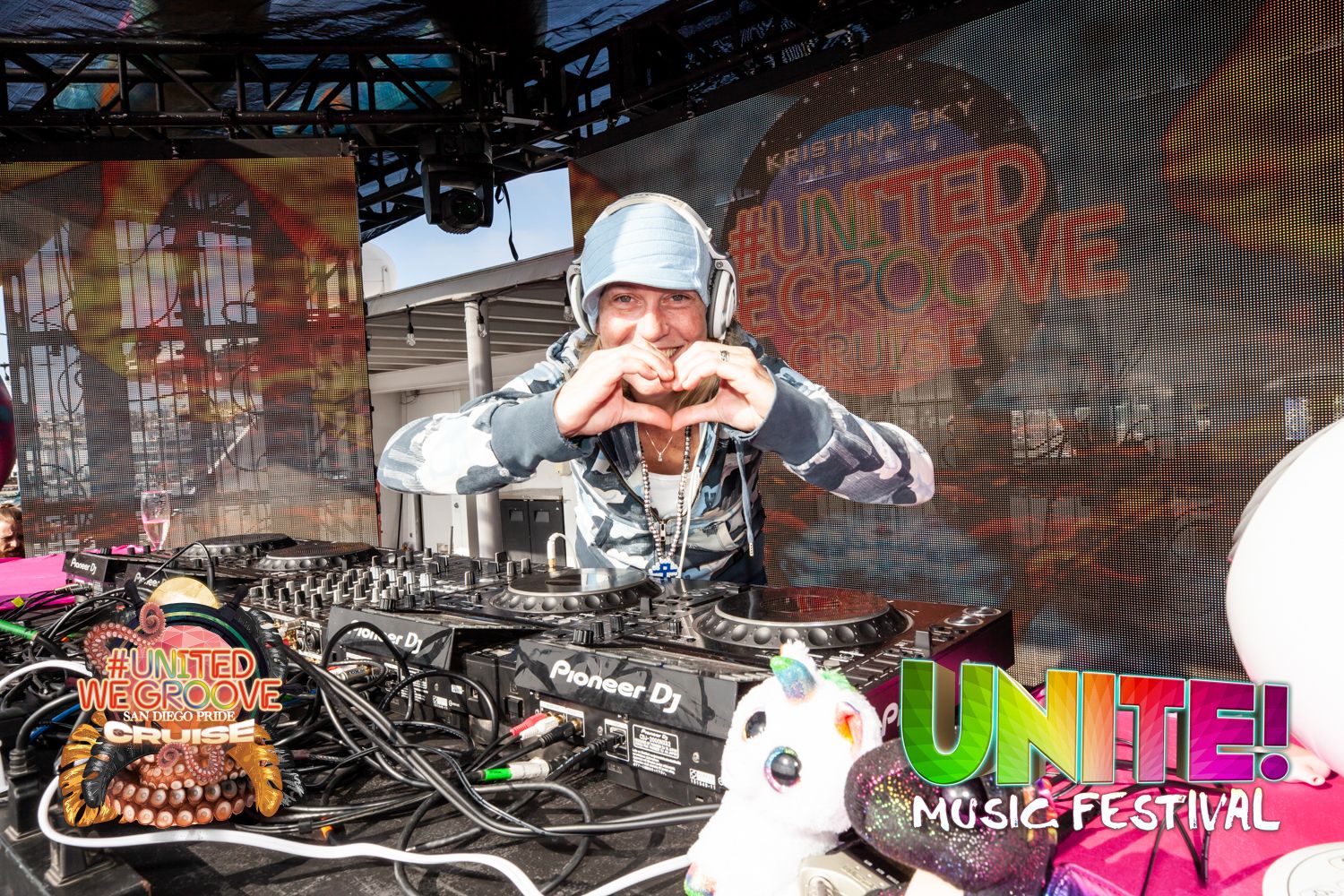 I definitely felt the love at #United We Groove because the crowd radiated positivity and friendliness. Every time I would sit down, someone would come up to talk to me or compliment me.
There wasn't a single moment where I didn't feel connected to the person standing next to me. The crowd was small and there was always plenty of space to dance, which created an intimate experience with the DJ and the dancefloor.
Overall, #United We Groove reminds me why the trance community radiates PLUR and is perfect for a Pride event. There were no fights, drunken sailors, or dirty looks that I saw. Everyone was free to be themselves as they should.
If you want to be a part of the magic, check out the #United We Groove hosted party on Groove Cruise Cabo this year and feel what the EDM community is all about.
Check out more photos from the event here.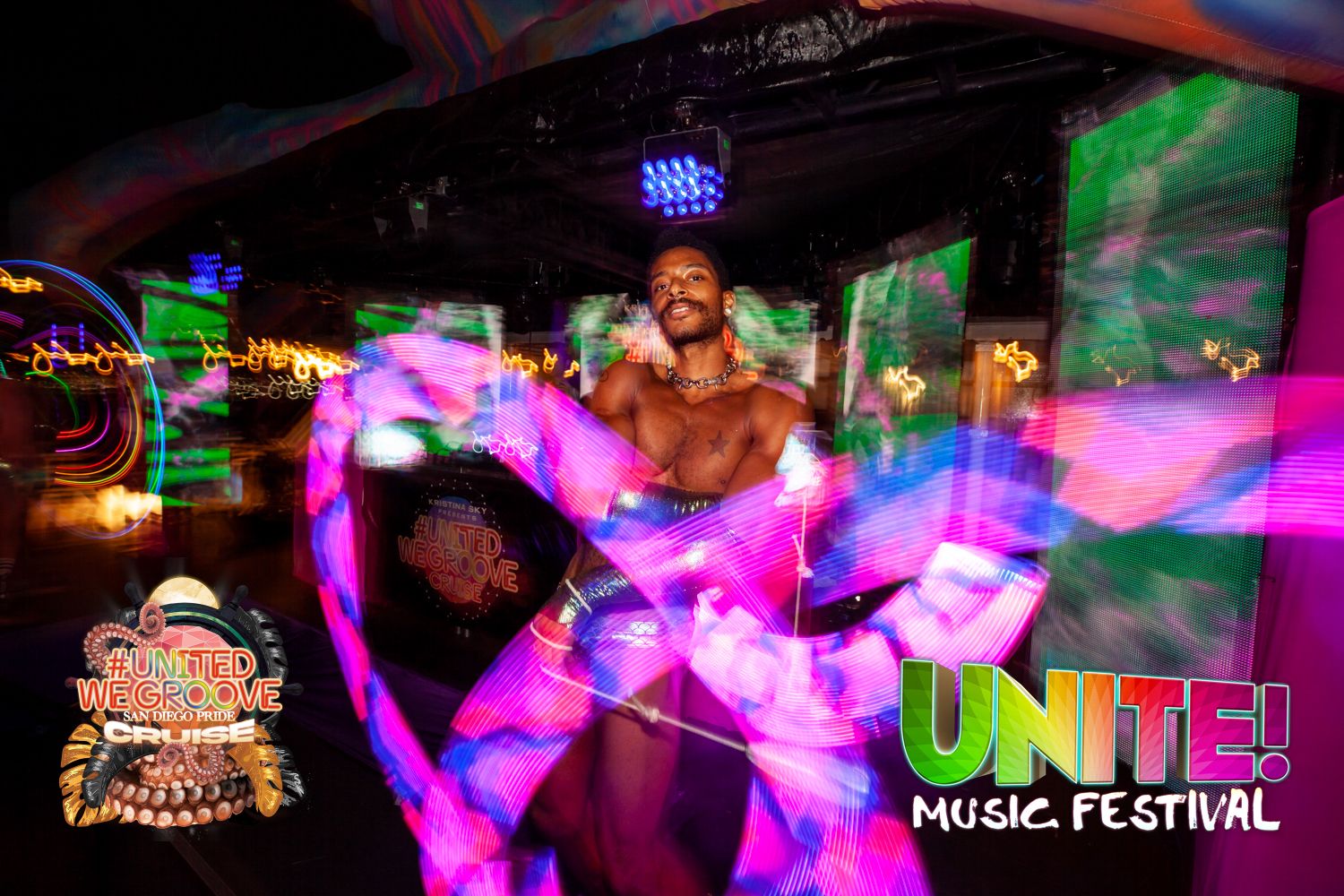 All photos provided by #United We Groove by Isaiah Walter