It was a crazy weekend full of DJs playing massive events all over the country and excitement was certainly in the air, especially in Colorado.
Above & Beyond was playing in Denver when they invited one of their fans on stage to help "push" the button – a popular tradition that has gone on to be one of the most exciting moments of seeing the group live.
When the moment came, things got a little crazy and the fan ended up puking right on stage. In the photo below,  you can see Jono quickly looking away. We can't find any additional photos or videos of the moment (though this photo should be plenty already) but we do hope the equipment and the excited fan ended up alright.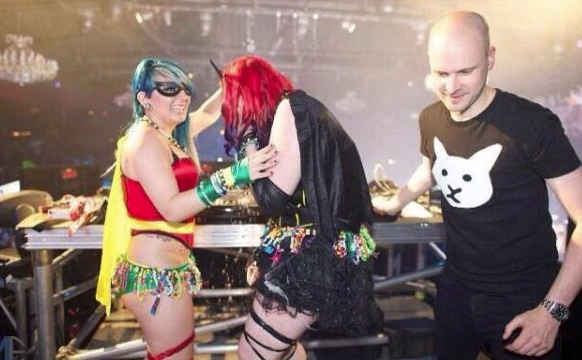 Jono eloquently described the moment with the #PukeTheButton hashtag.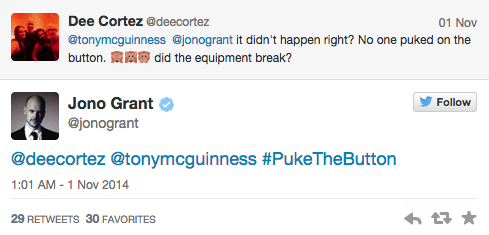 Source: DJ Mag Canada