Production: B+
There's something so simple and clean about the production at Waterfront Park that we love. The Palms and City Steps, both have simple light structures that are bright and colorful. They don't distract from the music but still manage to create the drama needed for the intense house and techno artists. The techno stage, City Steps, also had tons of strobes and lights that really emphasized the underground warehouse feel.
But the lasers and attention to detail during ODESZA were truly magical. It seems every effort was made to really give the headlining act a chance to highlight the stunning show they are known for. The screens were bright and colorful and when ODESZA brought out the drumline, it showcased how much work CRSSD put in to make sure everyone could hear their crisp beats.
But there seems to always be sound bleed every year between the City Steps and The Palms stages. Since The Palms faces the back of the City Steps headliner, both stages compete in sound at the end of the night and ravers at the rail at City Steps get tons of sound bleed. City Steps also was pretty quiet on the second day at random moments. This is something we have experience at previous CRSSD Festivals and one area of improvement we truly would like to see (or hear).
Music: A-
CRSSD Festivals always get it right with the music. From huge names like ODESZA and Lane 8 to quick risers like AMÉMÉ and Phantoms and surprise sets like Seth Troxler B2B Skream and Mall Grab B2B KETTAMA. Our favorite part about CRSSD is you literally cannot go wrong with a set.
Their techno stage, City Steps, was the hero of the festival as Deborah De Luca, Anfisa Letyago, and UMEK, were some of the most intense sets we have ever seen. Even those who usually don't listen to techno were absolutely enraptured by these artists throwing down.
But there seemed to be an overlap in artists from previous CRSSD events. Purple Disco Machine, Lane 8, and Channel Tres all performed at a CRSSD event less than a year ago. And with Proper NYE less than six months ago having some of the biggest names in the game like Kaskade, Chris Lake, John Summit, Jamie Jones, and Sofi Tukker, we felt the lineup at CRSSD Spring 2023 didn't always justify the price.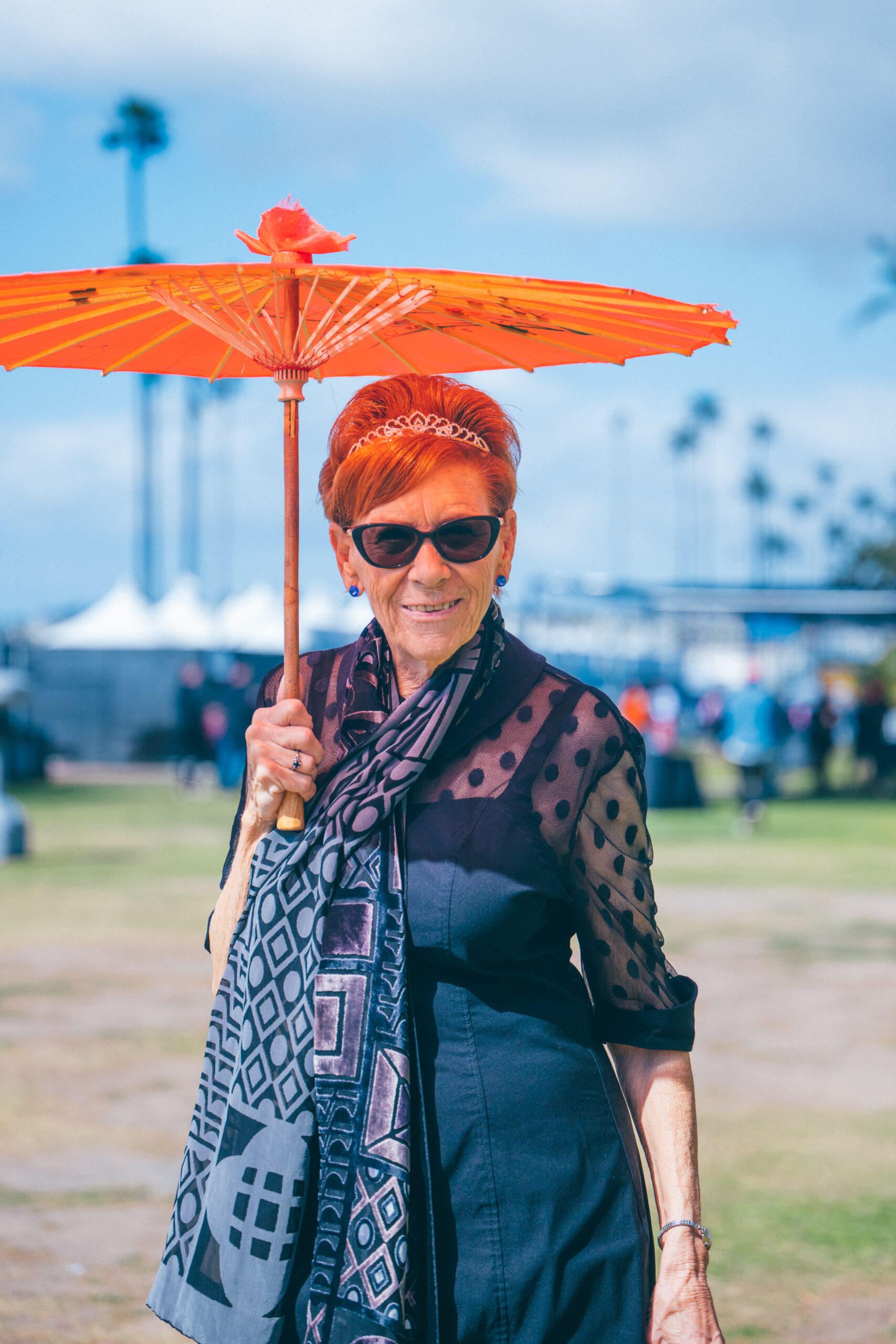 Image credit Juliana Bernstein
Venue: B+
Waterfront Park is always one of the most gorgeous venues in San Diego. Organizers really made an effort to jampack as many bathrooms, food vendors, and drink vendors in as they could.
The addition of the CRSSD Lab with vinyl listening and shopping was also a really nice touch as attendees got a chance to watch their favorite artists mix up close and personal and even learn tips from them.
But Waterfront Park also feels extremely tiny at some points. ODESZA was absolutely packed and the bathrooms by mainstage were unacceptably squished causing a dangerous amount of pushing. The crowd surged for this set and it felt dangerously packed at this point.
There was also a serious lack of seating. We get it, sitting in the grass is a springtime activity, but it was always in the way of everyone walking and there just weren't enough picnic tables to go around. People often sit on the fountains once the water is turned off, but it's not always the most comfortable. We wished there were more dedicated spots to chill or rest, especially given the semi-older raver crowd.
This lack of seating also showed in the ADA sections. Each stage had a dedicated, raised ADA viewing area and there was a clearly marked ADA entrance. But there wasn't any seating in these sections, meaning those with difficulty standing or walking were left sitting on the floor.
We also saw many festival goers in wheelchairs forgo the ADA area and hang out by the front of the stage where there was both more room and they could see the stage. The ADA area just felt like an afterthought and we never saw anyone there.
CRSSD Festival would have received a higher venue score if they had taken into account the crowds ODESZA would create, improve the bathroom situation, and give the ADA section seating so it could serve it purpose successfully.
Overall: B+
Overall we feel there's a level of professionalism to CRSSD Festivals that makes it a step above others, in both its organization and its crowd. The music is always top-notch and they truly understand what can make a crowd move.
But the shoulder-to-shoulder crowding during ODESZA and bathroom situation as well as the consistent sound issues did take away a bit from the experience. Despite all this, CRSSD consistently hosts some of the best events in Southern California.
Featured image credit Felicia Garcia