Groove Cruise has forever held the title of the only music festival cruise that sails from both sides of the coastal U.S.. Along with this title, it takes claim as the world's premier floating EDM festival.
This year the cruise departed from Miami, taking GCFam veterans and new travelers to Labadee's Private Paradise in Haiti for a darn good time. Check out EDM Maniac's experience of the latest Groove Cruise sailing: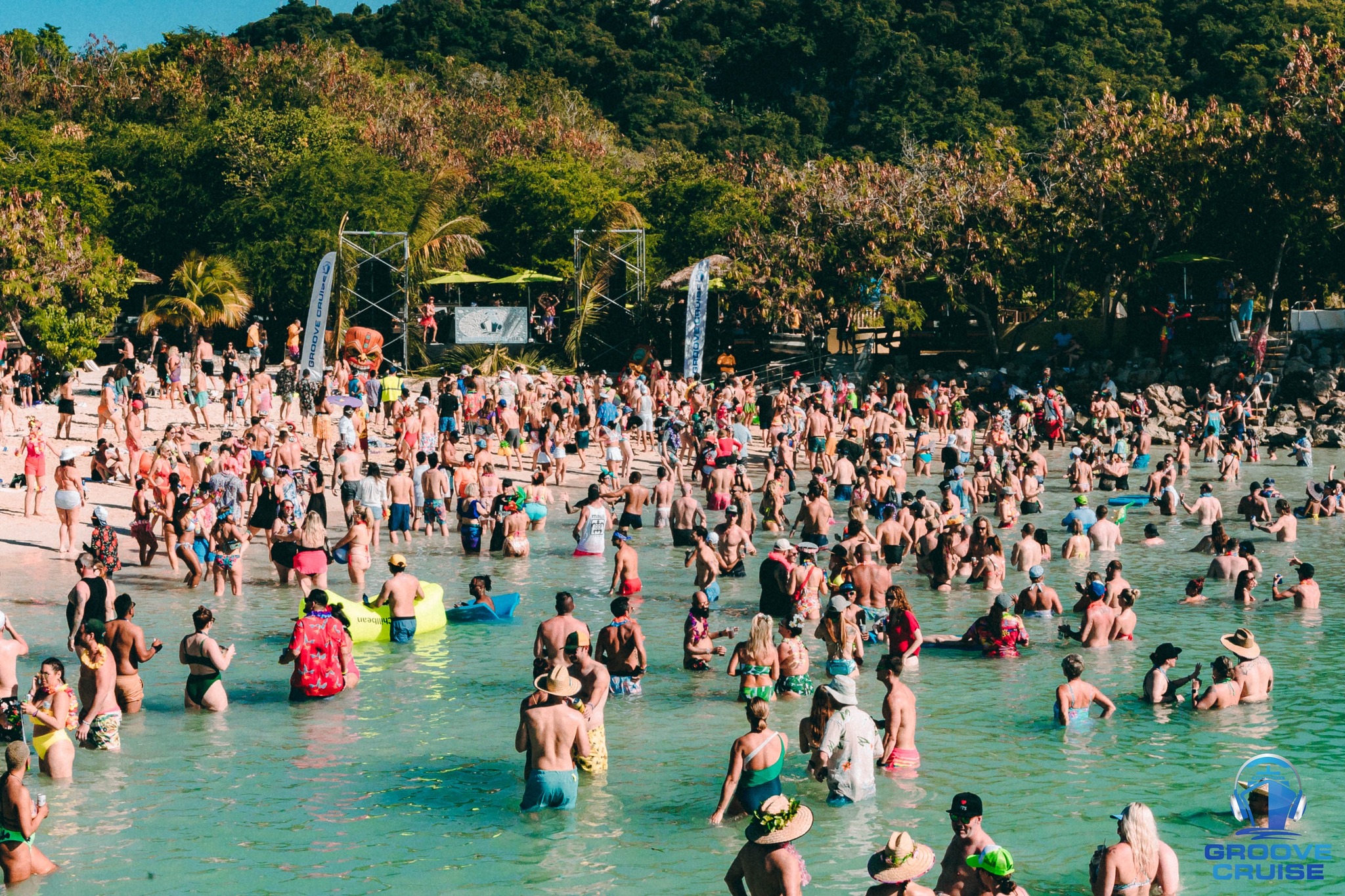 Vibes: A+
Groove Cruise brings a very diverse demographic, with people as young as 21 and as old as 70. It is a more mature and experienced crowd than other standard festivals.
People were very respectful of others and knew their limits. Nonetheless, no one knows how to party like the Groove Cruise family. There was always at least one person awake on the ship during every hour.
Groove Cruisers truly embody everything it means to be a part of the rave community. As soon as guests step onto the boat, their egos leave their bodies. Everyone greeted each other like family and welcomed newcomers with open arms.
There wasn't one moment where we felt unsafe or uncomfortable, and we even slept in the Whet Oasis without anyone bothering us. Artists hung out alongside festival goers, and one artist also mentioned that it was like a big summer camp to let loose and have fun.
There were also more than five marriage proposals on Groove Cruise, which proves how magical Groove Cruise is to people. The festival also offered 60+ activities, such as Yoga with HANA, granting the opportunity for fans to connect with different artists.
The workers onboard the ship were also very welcoming and kind. We spoke to an employee who explained that she had not seen anything like Groove Cruise and she was going to miss everyone on the ship after we were gone.
Production: B
Cruise ship festivals already start out by overcoming obstacles because of the overwhelming number of activities that are powered on the ship. It presents a big challenge for the production teams that are trying to build the best infrastructure possible.
Production on a cruise ship music festival will always be different from regular venues on land. There were some lasers, confetti, bubbles, LED robots, and CO2. There were also some sparklers, that were used a couple of times, and inflatables decked out on the main deck.
The main pool stage was shaped like a ship but made it difficult for people to see the artist if they were close to the front. The music went out a handful of times, which can be frustrating to not only the guests but the artists. The music could have also been louder during the first couple of days.
We also noticed the LED screen go out in the Rooftop Terrace stage a couple of times. Although the equipment was minimal and had its technical difficulties, Groove Cruise overcame those obstacles with ease.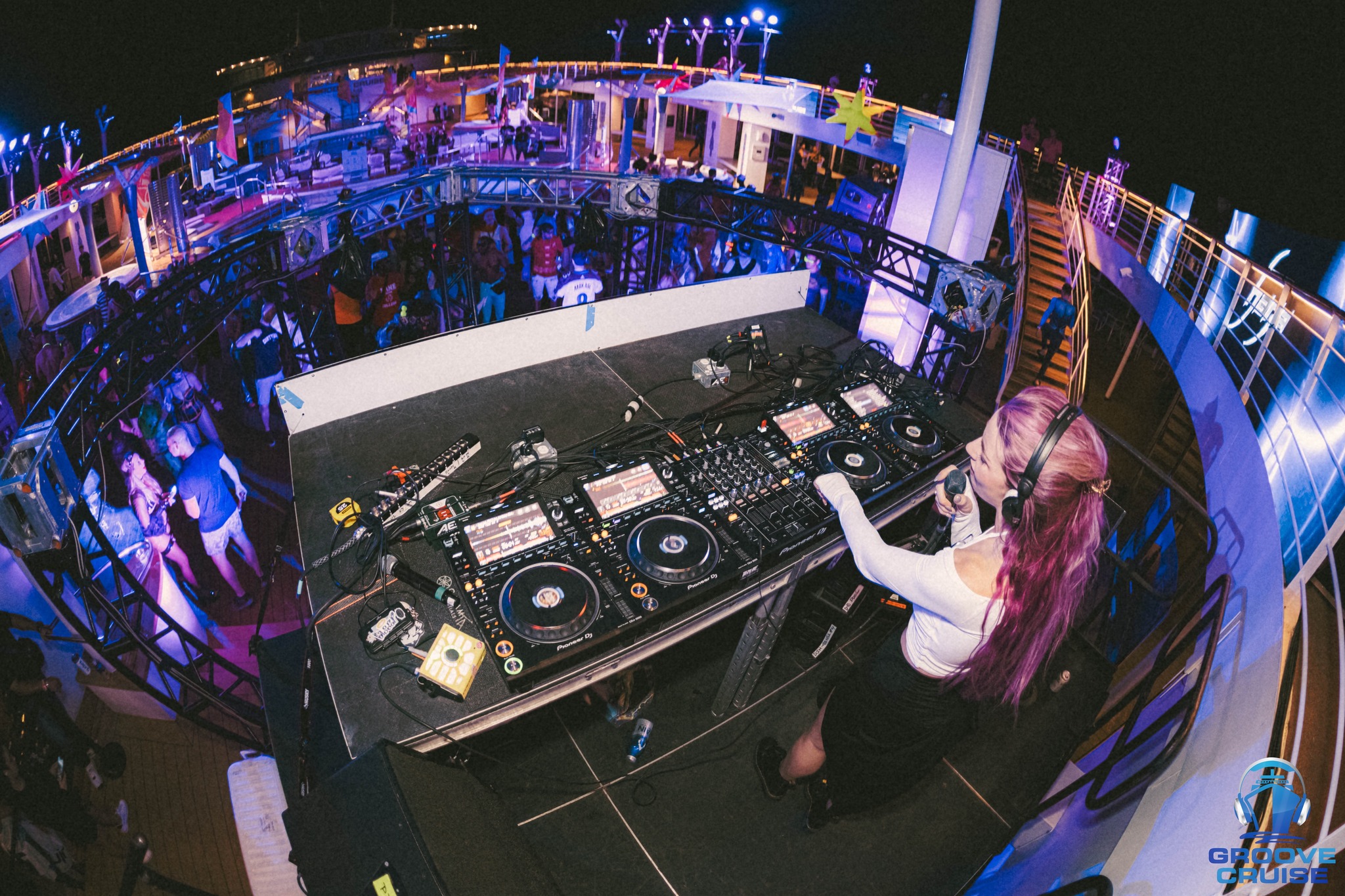 Music: B+
Groove Cruise usually has a lineup that is heavily house, trance, and melodic bass. Though the lineup is small, it packs a mighty punch! This year, the Miami lineup featured artists like Nora En Pure, Jauz, Blastoyz, Kaivon, and Matroda.
What is wonderful about Groove Cruise is that you are more than likely able to see some of your favorite artists play multiple times throughout the sailing, sometimes even four times!
Each artist brought their all into every set and kept crowds dancing 24 hours a day (the music never stops). There are also many instances where we weren't familiar with an artist, but got to experience the joy of discovering a new artist, like when we attended an Anthony Atalla 6-hour marathon set.
Guests were also treated to a legendary B4B set on the last night with BIJOU, Jauz, Matroda, and Habstrakt, followed by a B2B set with Gene Farris and Anthony Atalla.
Venue: A
A music festival on a cruise ship is always a unique experience. The cruise was not crowded, and the stages had a lot of room to move around and dance.
The bathrooms were nice and clean, with locations on every floor. There were six different stages, such as the Theatre and Rooftop Terrace, which was a vibe, hosting sunrise sets every morning.
Overall the drink lines were okay, some longer than others, depending on which bar and stage you were at. There was a wide selection of foods that were included in your ticket, but also some premium restaurants, spas, sports courts, and pools.
It only took a few minutes to get from your room to the stage if you needed to change or take a disco power nap. Very comfy!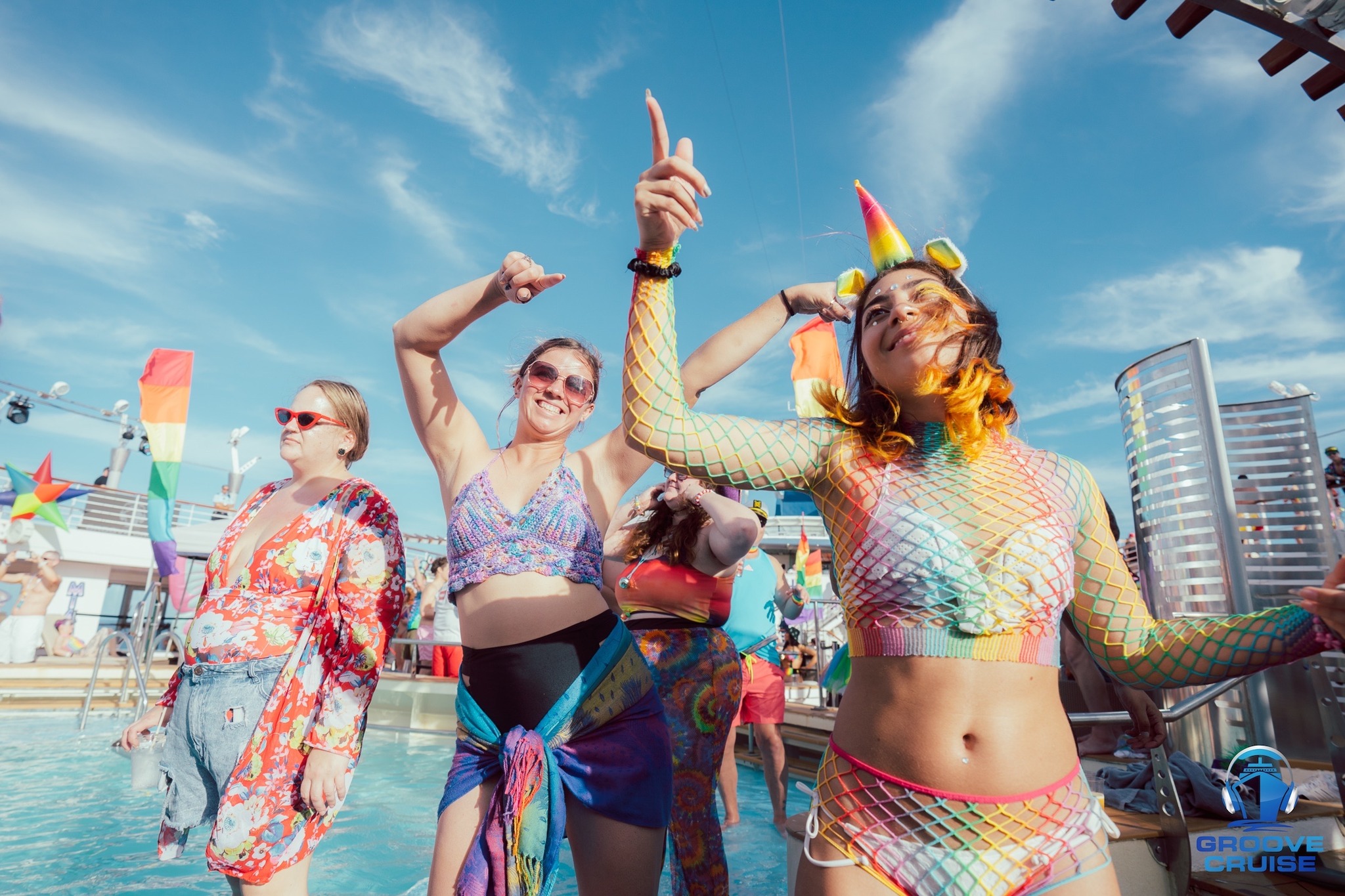 Overall: A-
Overall, Groove Cruise is more than just a music festival and more than just a lineup. It is a transformational experience. You leave the boat feeling like a completely different person.
You could go on the cruise not knowing a single person and leave with a whole new close-knit family of ravers. You also get to travel to a different country while raving! What's not to love about that?
All photos provided by Audrey Alexandrescu, Lauren Morell Photography, Alexa Sanz Photography, Kathy Rosario, Saylor Nedelman, Marcus Laurore, YSA / Groove Cruise's Facebook.