Update 1/13/2016: Tickets went on sale yesterday morning. We were able to purchase a $99 flight from Los Angeles on October 11th to Iceland! We're spending a few days in Iceland, then heading to Norway for $100 and then flying from Norway to Amsterdam for only $46. We paid about $250 to get to next year's Amsterdam Dance Event! Flights back are about $220 via Copenhagen, for a total $490!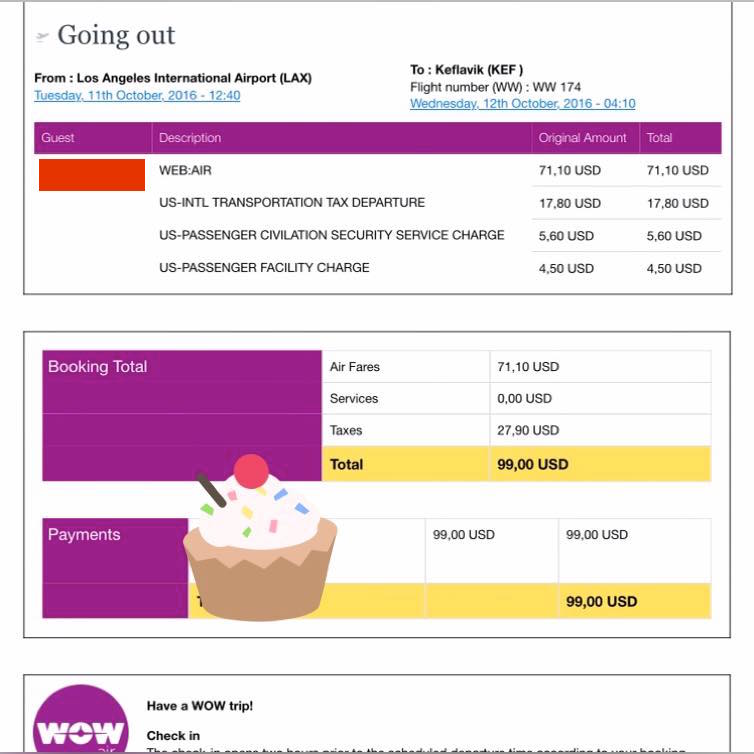 Original article posted on November 15, 2016:
It just got really cheap to party in Europe.
Announced a few days ago, European budget airline carrier WOW Airlines will soon be offering low-cost direct flights to Reykjavik, Iceland from Los Angeles and San Francisco. Once in Iceland, you can hop on connections to over 14 European destinations for ridiculously low prices.
If you've ever been to Europe, you know how cheap it is to fly within Europe, as there's far less competition between the airlines over there.
WOW Airlines has garnered a significant amount of attention recently as they have become one of the most affordable airline carriers to fly to and from Europe. The carrier started service earlier this year from Baltimore and Boston and now have major plans to fly out of Los Angeles and San Francisco starting next summer. Flights will fly out of Los Angeles four times a week and San Fransisco 5 times a week. The planes will be able to accommodate over 300 passengers and will have economy and business class.
Tickets have been previously advertised as low as $149 each way and you can expect WOW to likely have even more competitive fares once they officially launch their new West Coast service. Since WOW does use the low-cost model, keep in mind extra fees for picking a seat, baggage and in-flight meals. We recently took Norwegian Air to Copenhagen for $197 total (PRO TIP: we did not have extra bags, brought our own meal and picked a seat at the airport). It was only $37 to fly from Copenhagen to Amsterdam for Amsterdam Dance Event.
Competition with ultra low-cost flights from the states to Europe is becoming a really big thing.
So get ready — now you can fly Europe and party your ass off at some of the biggest and best festivals in the world, and you might finally get your chance to jump on one of those officially chartered Tomorrowland planes!
Tickets go on sale in JANUARY, so start saving NOW.
California Love! We're saying hello to LA & San Francisco in 2016 ☀️🌴 pic.twitter.com/dG1isSkopj

— WOW air (@wow_air) November 2, 2015