As overdoses in the rave community continue to spike, harm-reduction services are taking a stronger role in the scene; doing what they can to prevent negative repercussions and create safe spaces to wind down from an overwhelming psychedelic trip.
Among nightlife communities, professionals and long-standing dance music promoters are coming together to bring forth a more positive night-out experience by providing these harm-reduction tools like Narcan.
Narcan, also known as Naloxone, is a life-saving medication. If distributed in a timely manner, it can quickly restore normal breathing and consciousness in someone who has overdosed on opioids, potentially preventing serious harm or death.
Rapidly becoming pivotal in nightlife and festival spaces, harm reduction is a public health strategy that aims to reduce the consequences connected to certain behaviors or substances, rather than simply prohibiting or criminalizing them.
Other services non-profits are pushing range from free online Narcan training, distributing Narcan and fentanyl testing strips on site, to consistent informative posts on social platforms to continuously keep readers educated.
A grand example of this is Insomniac––Southern California's biggest event company––who recently partnered with the non-profit End Overdose to provide these free utilities on-site at their music festivals.
In addition, if the medication is ordered through the End Overdose website pre-event, attendees will have the opportunity to take it into said Insomniac event.
Here are four non-profits that are doing great work to make raving a safer experience for all: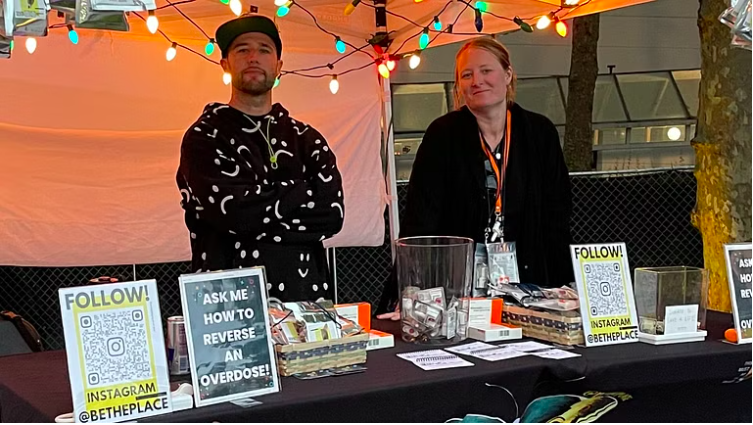 1. This Must Be The Place
According to their website, This Must Be The Place is a 501(c)(3) that harnesses the power of music to create a non-profit with the purpose of providing a shared space and the tools necessary to transform, inspire, and heal.
They travel the country handing out various doses of free Naloxone (Narcan) to further avoid overdoses. Learn more about their mission here.
2. End Overdose
CEO Theo Krzywicki, who is a full-time firefighter and paramedic in Los Angeles, founded End Overdose with one mission in mind: to make these services easily available to communities.
He implemented a 100% non-profit that's successfully distributed 19,040 Narcan kits, 63,540 testing strips, and 28,390 online training certificates on administering Narcan as of February 16, 2023.
Theo and his team also work diligently on creating informative video content for their followers. To begin their free Narcan training, click here.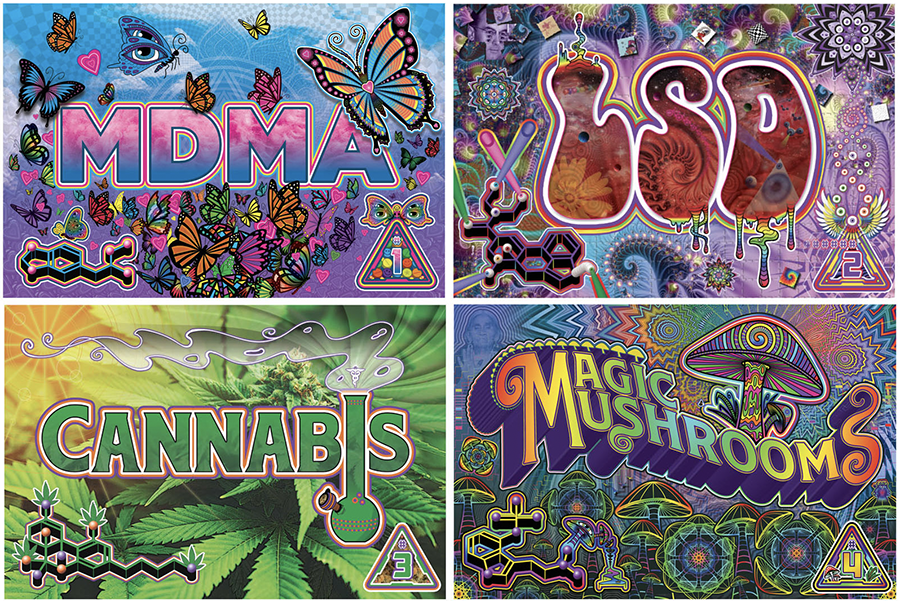 3. DanceSafe
Event-goers may have seen shiny, colorful, and detailed 8×6 posters with images of different opioids, psychedelics, and stimulants. DanceSafe is the nonprofit proving these attention-grabbing flyers.
Their flyers include drug information on the back to keep readers informed on the nature of each of these substances and how they influence those who consume them.
They also stay very active on Twitter and keep their followers up-to-date on the latest harm reduction news. One can receive free Fetantyl test strips through DanceSafe's services by clicking here.
4. The Zendo Project
Psychedelics can be tricky to dabble with. If not taken properly or too much, one can have an unsettling and overwhelming experience. The Zendo Project has taken it upon itself to create communities of compassion and psychedelic peer support.
Psychedelic harm reduction includes a variety of methods to help prevent and transform difficult experiences while in a non-ordinary state of consciousness, as stated on their website. To learn more about their practices, click here.