"Hey, can I get a light show?" I asked as I tapped the shoulder of a stranger who waved his fingers to the music. Of course, glovers are always down for performance. For the next couple of minutes, I was mesmerized as lights rippled through the air. As the song came to an end, the glover lowered his gloves slowly. "Thanks for watching. Say 'hi' if you see me later," he said. I smiled and nodded as I walked away to rejoin my group of friends. What was the likelihood of running into this guy again in a crowded club with 3 floors? I didn't give it a second thought. 
But after hours of dancing and sweating, the dance floor eventually started to empty. In the corner of my eye, I saw those same gloves, the same backward hat, the same dude who I didn't think I would see again. I tapped him on the shoulder again. "Remember me?"
"Hey! So what did you think of my show?" he asked. 
"Everyone has room for improvement," I smirked, as his face went from a wide smile to a gape of disbelief. "I'm joking. Are you coming to see Jauz next week?" 
His jaw dropped even further, which I didn't think was possible. "How did you know Jauz is my favorite DJ?"
And just like that, we saw Jauz for our first date. Tritonal for our second. Kaskade for our third. Week after week, we explored artists of different genres: headbanging to dubstep, shuffling to house, and slow dancing to trance. Our bond grew stronger as we realized we had the same sense of humor and created inside jokes. We sang karaoke on road trips and traveled to new places to attend festivals together. We fed off each other's energy and balanced each other out. After spending so much time with each other, we were bound to bicker here and there. But at the end of the day, we were always able to talk through any situation because we knew that we were happiest when we were with each other.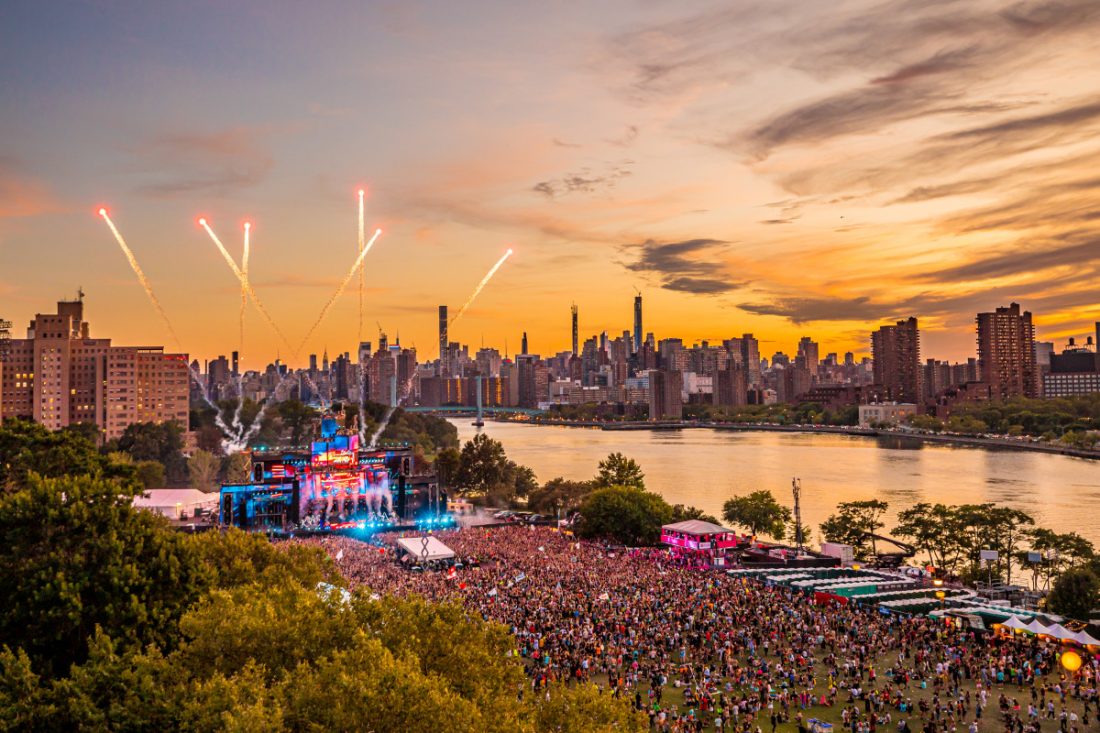 Fast forward a couple of years to Electric Zoo music festival in New York: the sun was setting, and Seven Lions was playing in the background. I was surrounded by my rave family, singing along to all of the lyrics. As I swayed side to side with my boy, all of a sudden, right on the drop of the song, as sparks flew from the stage, he got down on one knee. From there, we decided to have our Jack and Jill bachelor(ette) party at Vegas pool parties. And our SoCal wedding was planned the day before Hard Summer so that our guests could keep celebrating all weekend long. Spending the most important days of our lives in the environment where we fell in love just made so much sense and couldn't have been more perfect.
Music has always been a constant source of happiness. It's what brought us together and what keeps our connection alive. Sharing a love of the same music isn't necessary for a relationship, but we sure love every minute of it. As festival season is at a pause, I reflect back on dancing until sunrise and appreciate those moments even more. Although these times may be difficult, love has kept me sane and motivates me to be patient for the memories we will make when the world is safe again. I can't wait to see where the music takes us next when we are free to go back to the community that we call our home. 
*Featured photo by Insomniac.com and Magneticmag.com