Relentless Beats has done it again; they have struck gold with the phase one lineup for Goldrush: Neon Dreams. Goldrush: Neon Dreams is returning to Arizona for a three-day weekend, October 7-9, 2022. Neon cowboys can kick the dust off those boots and get ready to dance.
Partners can do-si-do under the neon lights to immense acts such as Excision, Wuki, and Boogie T. In this wild west fantasy, fans can also enjoy performances by Michael Sparks, Schade, Bob Moses, and Noizu. Many more acts will slowly be released, building the hype for Goldrush: Neon Dreams.
Relentless Beats aspires to enhance Gold Rush year after year. Aside from the vibrant performances, ravers can immerse themselves in a silent disco and roller disco. Or explore the neon dream world. Either way, during this neon dream, the town is big enough for the two of us.
Check out the full phase one lineup below. General ticket sales open July 22, 2022. Click here to purchase tickets.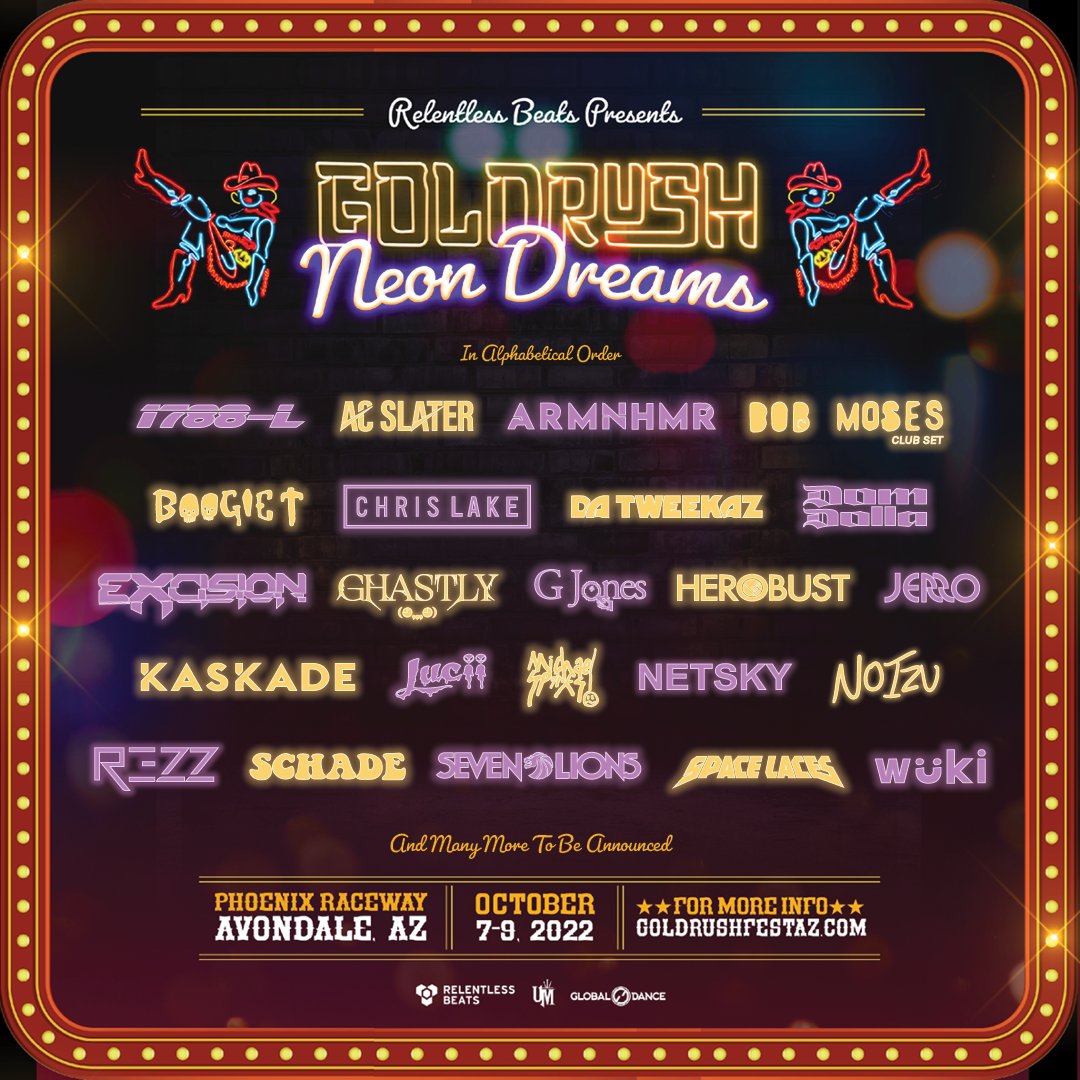 *Featured Photo By: Brandon Mendez