Get your wetsuit and flip-flops ready, the finalized Groove Cruise Cabo 2022 lineup has arrived.
House legend and Groove Cruise veteran Green Velvet will be the final headliner, adding to an already stacked list including Gareth Emery, Joel Corry, and MitiS. In addition, added undercard names include RCKLSS, Billy J Money, Monika Santucci, and Chris Schweizer.
Relief was announced as the last stage host, joining takeovers from Desert Hearts, Cloud Nine, and Space Carnival.
The legendary day and night parties are a must and the themes this year will bring out your inner theater kid. Grab costumes for events like Burlesque and Bowties, Nauti Neon, and Rave to the Grave.
Also, be on the lookout for activities hosted by the artists as they make Groove Cruise a completely unique experience. Past activities include basketball with Markus Schulz, dumpling-making with Qrion, and a tequila crawl with Roger Sanchez.
Groove Cruise Cabo will sail October 19-24 and is looking to be one for the books. Groove Cruise is a four-night, all-inclusive party on a cruise ship dedicated to EDM.
The cruise is adults only and has all the amenities of a luxury cruise plus non-stop performances by top artists. Family is at the core of everything at Groove Cruise. The Groove Cruise Fam truly is a second family and the slightly older crowd, averaging around 31 years of age, make all feel welcome.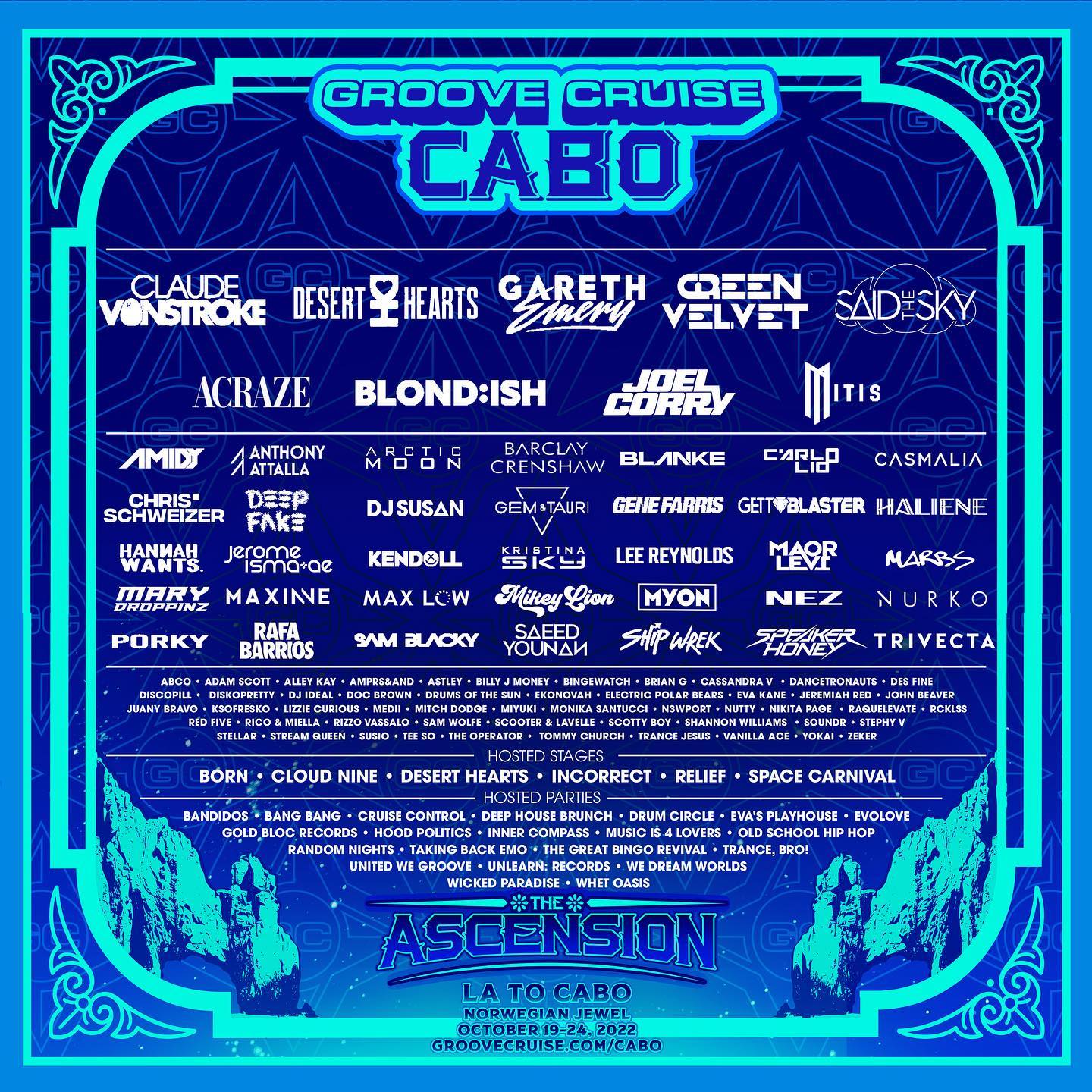 All images provided by Groove Cruise, photo credits @TRRIISSTTAAN