With the ongoing threat of Coronavirus seemingly at every corner, many have been left to wonder about the fate of several large-scale music events. Ultra Music Festival 2020 has been "postponed" until 2021, and festivals like SXSW and Tomorrowland Winter have also felt the wrath of Coronavirus with their own cancellations.
While the future of other festivals like Coachella, Tomorrowland (Belgium) is still up in the air, it appears that Insomniac's Beyond Wonderland is 'proceeding as planned' according to a social media comment today. The comment on Instagram says: "Beyond Socal is proceeding as planned. We are actively working with local health officials and monitoring all new developments." EDM Maniac can also confirm the production build-up on the festival site has already begun.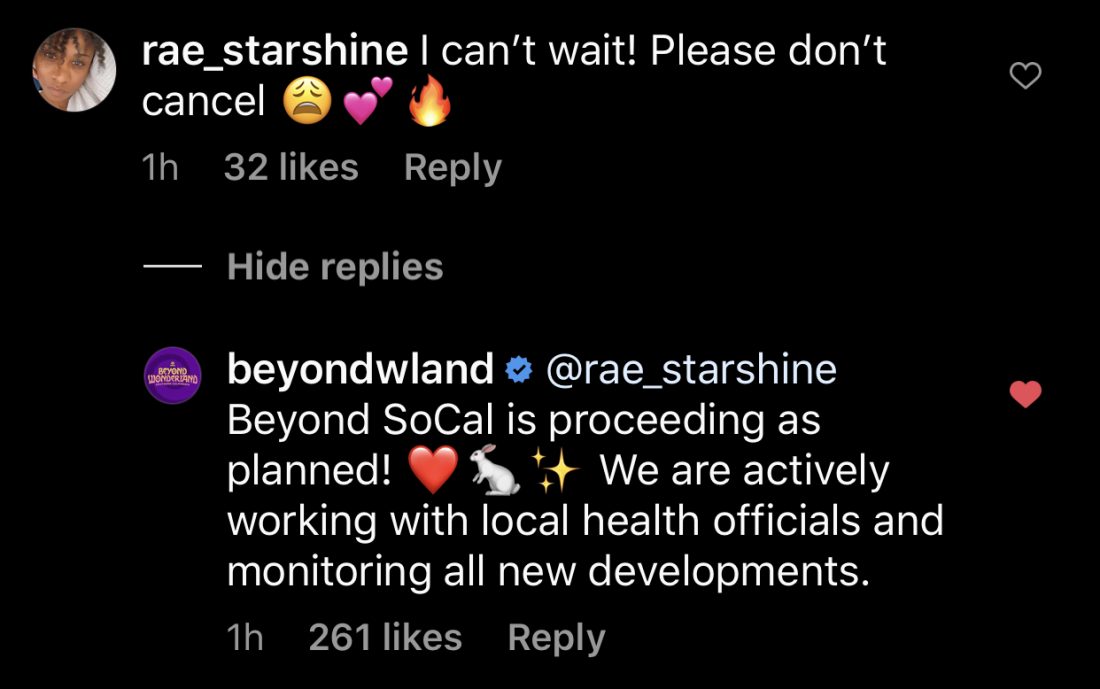 So there you have it! As of now, Beyond Wonderland 2020 is still going down! Insomniac's Beyond Wonderland is in San Bernardino, just east of Los Angeles. San Bernardino is the 17th-largest city in California and the 102nd-largest city in the United States. As of right now, there are no confirmed cases of Coronavirus in San Bernardino county. 

Beyond Wonderland is Insomniac's first major US festival of the year. Over two days, the festival will take over the NOS Events Center in San Bernardino with some of the biggest names in house, techno, trance, and more.