If HoneyLuv puts her mind to it, you can believe she'll get it done.
The Cleveland-born, LA-based artist has already lived multiple lives at the young age of 28.
Born Taylor Character, HoneyLuv, grew up focusing on basketball throughout college then followed in her family's footsteps becoming a Navy Sailor. It wasn't until after she got stationed in LA that she fell in love with the electronic dance movement.
Now she travels the world bringing people together, breaking genre barriers with hip-hop and RNB-influenced house and techno energy. Recently Character took on Tampa, Florida bringing the energy to PTL, a rising house music club that has become a gathering place for people to get lost in the dance.
Before going on stage to dance the night away under the disco ball, Character made time to meet us in an abandoned public bathroom located above the club for a quick chat on the immaculate energy she brings to the music community and how she stays the true hustler she is.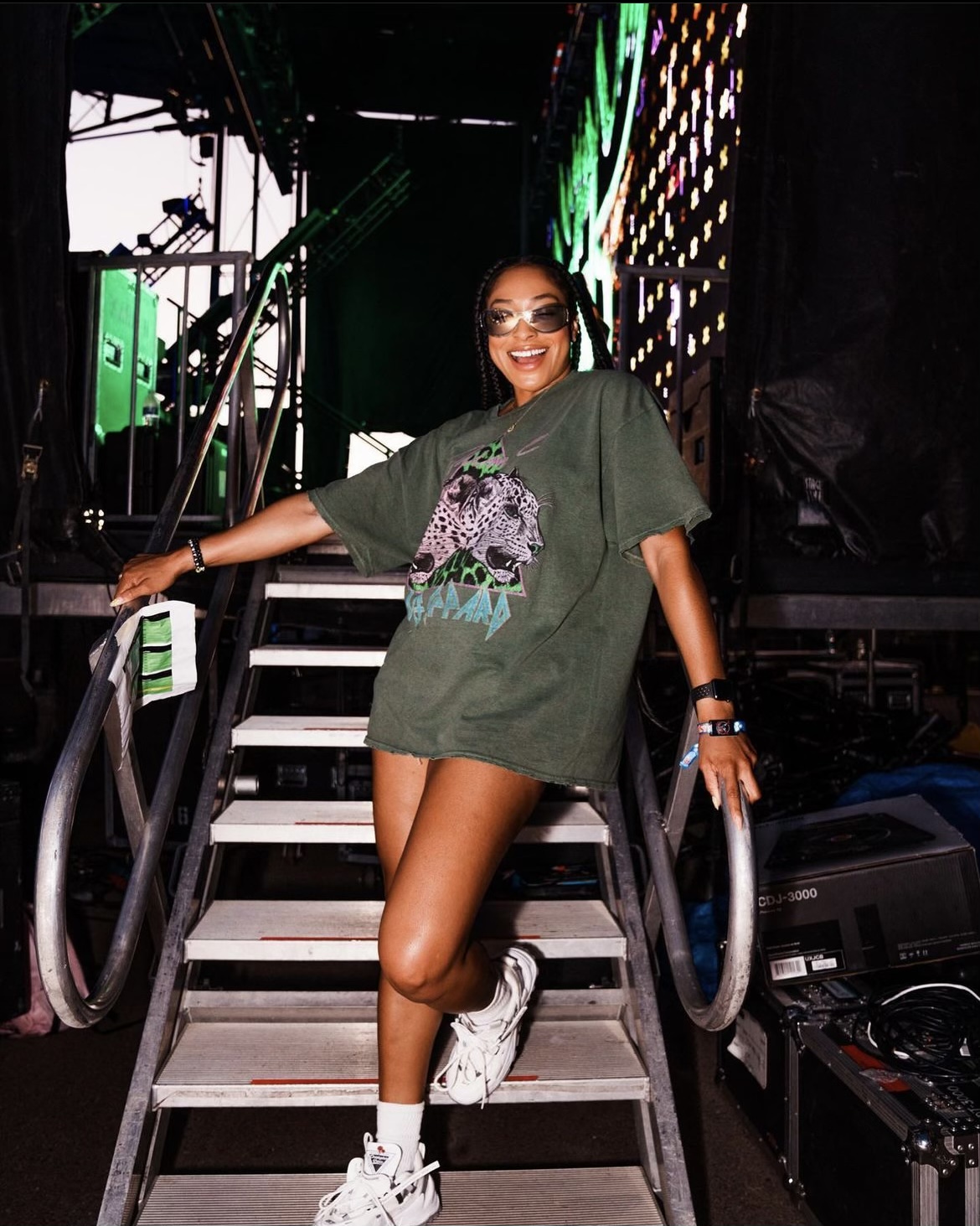 EDM Maniac: Hey Taylor, how's it going? Thank you for taking the time to speak with us even if it's in a dark scary public bathroom. 
HoneyLuv: No problem, this is kind of cool, a first for sure. It's going great just got to Tampa with my people excited for tonight's show.
EDM Maniac: We are excited too! I read you were a big foodie. What is your favorite type of food?
HoneyLuv: Ugh, Thai food. Anything Thai. I could eat it every day.
EDM Maniac: What do you love about Thai food?
HoneyLuv: I love curry, I love papaya salad, the beef jerky, literally all of it. I didn't eat Thai food until I moved to LA so I still find new things and fall in love with it. So good.
EDM Maniac: Besides being a lover of food, we know you have a drive like no other. Do you think playing college basketball taught you skills and body awareness that you use every day?
HoneyLuv: [It taught me] the value of practicing. In sports, you practice every single day. Eat, breathe, sleep, getting better. Doesn't make you perfect but you keep climbing the cycle of evolution, keeping yourself satisfied with your hustle.
EDM Maniac: I'm sure you carried that mindset into the Navy with you, what made you choose to join the Navy?
HoneyLuv: I grew up in a family that was completely involved with the military whether it was FBI or police work. I saw how it took care of them and brought opportunities to them. I wanted to travel the world so it just made the most sense.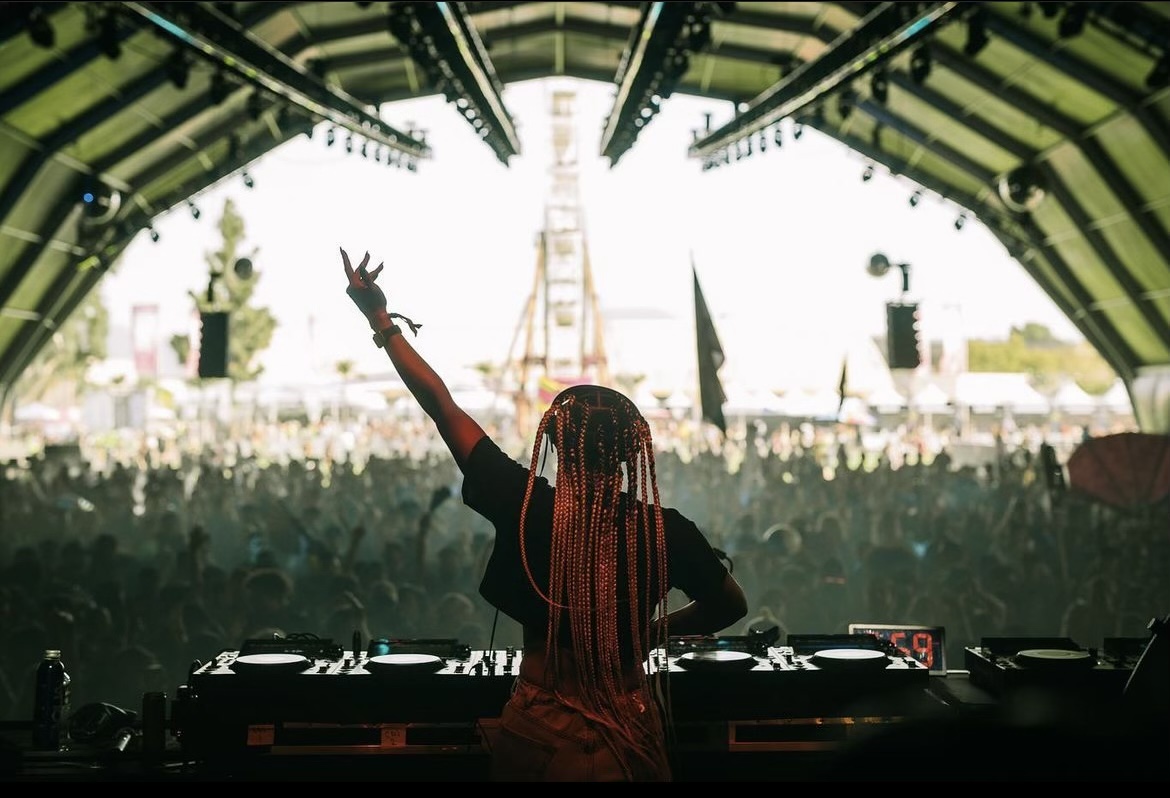 EDM Maniac: So between college, basketball, and the Navy when did music fall into your life?
HoneyLuv: In high school, I dabbled a little bit, I would make beats on this portable studio on my computer. I would practice on the piano, write beats then rap over them. I don't know who I thought I was [laughs] Basketball was taking over at the time so I stopped focusing on my love for music.
Once I moved to LA I was always the friend making the playlist and talking about music. My friends really pushed me to drive into it head-first. I hit the ground running and just started learning Ableton and trying to get my name out in the local scene.
EDM Maniac: Did you always know your movement was going to be within house music?
HoneyLuv: I always wanted it to be, but it was easier for me to get into hip-hop. I did a show on Dash radio. Then just started pushing myself through industries. Hustling.
EDM Maniac: If you could describe yourself and the vibe you push out what would you say?
HoneyLuv: Street, lowkey, foodie for sure. I also like to think I have a mysterious vibe.
EDM Maniac: You are most definitely an energy that once you get a taste, you want and need more. Who's your favorite rapper?
HoneyLuv: Tough one, but I would have to say Tupac. Modern rappers, I love Drake and Kendrick Lamar.
EDM Maniac: All rappers with a moving message, thought-provoking. Now can you describe your sound for us?
HoneyLuv: My sound is still developing but I think I'm on the right path with it, very classic modern house, with deep, groovy, sexy, vibes.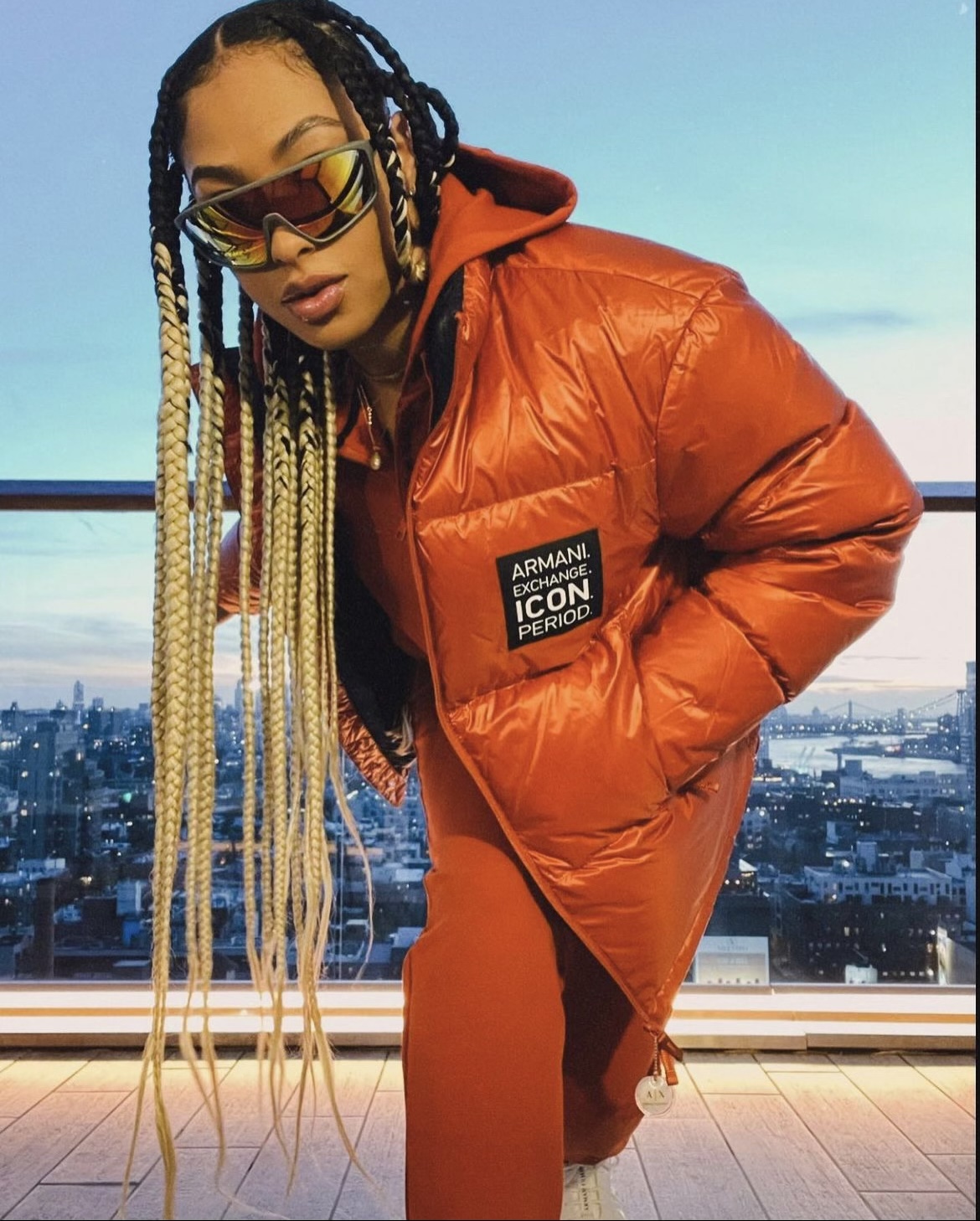 EDM Maniac: If you could tell any rising producer that wants to be in your position what would you tell them?
HoneyLuv: Stay consistent. Consistency is everything, once you stop everything stops.
EDM Maniac: Have you always listened to electronic music? When did you realize your love for it?
HoneyLuv: When I was younger my mom played a bunch of stuff like Calvin Harris and Kygo in the car as well as older stuff like Cajmere, Frankie Knuckles, and Crystal Waters. I grew up on all of the good stuff, I didn't start appreciating it until I was older though.
EDM Maniac: That is so epic you were exposed to house music at such a young age, your mom is a legend! What is your favorite music besides electronic? 
HoneyLuv: 90's RnB by far. I grew up on it as well, it just does something to me.
EDM Maniac: Taylor thank you for chatting with us for a bit, we are excited to dance the night away with you in just a few minutes. Is there anything exciting coming up you'd like to share with us before we depart from each other?
HoneyLuv: It's not every day you get to chat about yourself in a dark abandoned public bathroom, it has been awesome, thank you for meeting with me no matter where it was at.
I have a new single coming out on December 9, on Insomniac Records with one of my all-time favorite vocalists, Dope Earth Alien. I'm playing it tonight. It will get your feet stepping and hips moving, I'm excited for the world to hear it.
All Photos Courtesy of HoneyLuv's Instagram