We all wish that we would have spent our summer days raving under clear sunny skies listening to our favorite DJ's with our best friends. Instead, we have been forced to stay at home in the confinement of our living room; having to re-watch our favorite sets from our couch instead of experiencing new ones. Fellow ravers and festival attendees now must come up with their own ways of experiencing dance music without the ability to attend live events. Fortunately for the dance music community, attendees and promoters have created new and innovative ways to experience shows from at home or at drive-in events. From live streams to pod raving and smart event technology, there have been countless areas where the dance music community has innovated during this time of socially distanced events. Below are just a few of the ways the dance music community has innovated during this time of no live events.
Live Streams
Live streams have become a vital part of how we experience music festivals. Although not in person, live streams allow us to watch our favorite DJ's in remote locations alongside state of the art production and virtual stages. Live streams have allowed the dance music community to come together in a virtual way to experience festivals from the comfort of our homes. Nothing will compare to the feeling of EDC speakers hitting your face, however, live streams have become an excellent way of showcasing artists and allowing ravers to experience some type of event instead of nothing at all. Companies have gone out of their way to bring a more pleasurable viewing experience to their audience by consistently changing live stream locations. We have been lucky enough to see some beautiful live stream locations such as Virtual Vibes Burning Man-like setting and Gryffin's ocean view performance. In addition, Tomorrowland just announced a virtual live stream incorporating all 27 different time zones across the globe so that festival-goers may bring in the New Year together.  These are just some of the many ways the dance music community has been innovating live stream performances.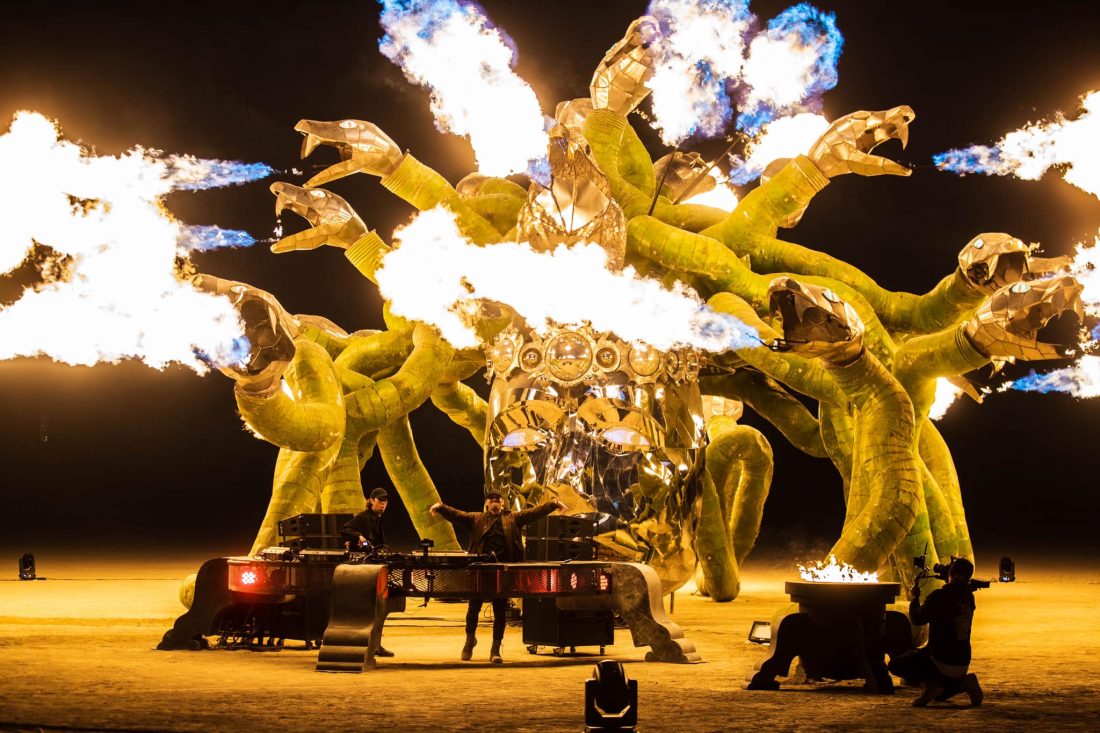 Pod Raving
Talk about innovation. Pod raving is a new concept that has been put in place as opposed to normally socially distanced event measures. Pod raving allows event attendees to experience events within the confinement of their own designated area. Pods are available for groups of up to 8 people and are 6 feet apart from each other and each comes with their own rail and trashcan. If you have never gotten to the rail before, now is your chance! Not only are pods equipped with their own rail, but they are also 8 by 10 feet wide, allowing guests to dance and be free within their own personal environment unlike most typical socially distanced events. Socially distancing is of course enforced, however, pod raving has allowed its guests to have more space and freedom while still maintaining proper safety guidelines.  This has created a different and exciting experience for the dance music community. Read our article to find out all there is to know about pod raving.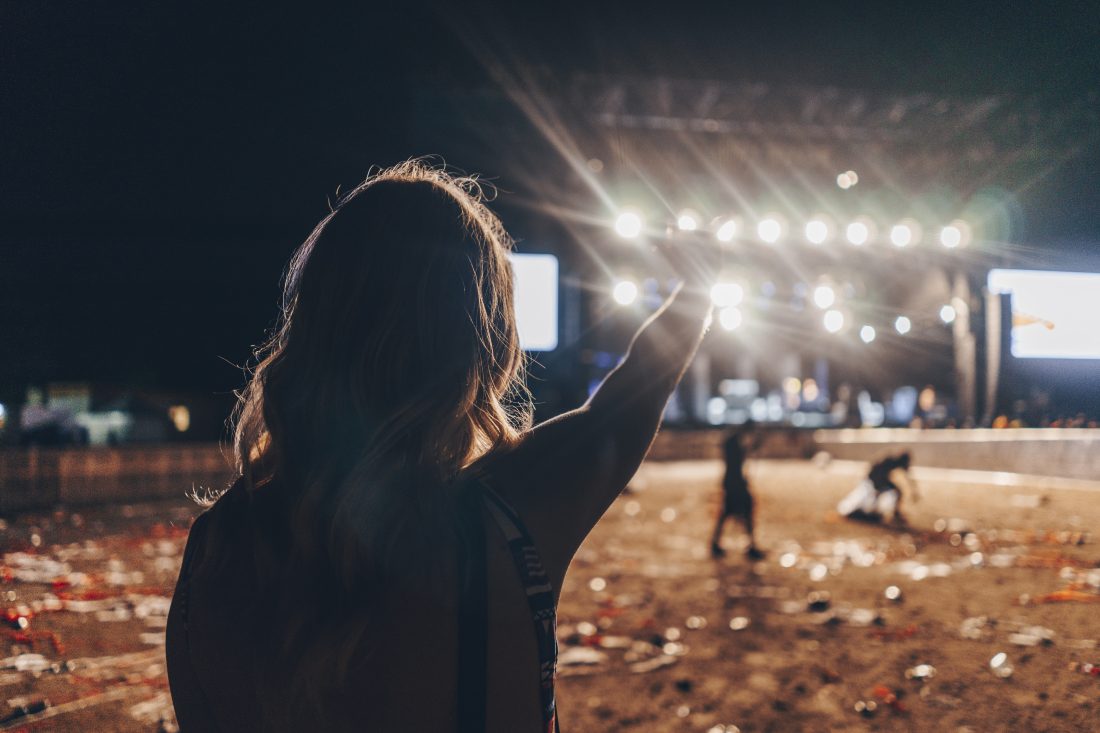 SmartEvent Technology
According to Live Nation, Ticketmaster is developing a new type of technology that will help fans safely return to live events. This new SmartEvent technology will help enable event companies to adapt to social distancing regulations. Meeting the needs of capacity and logistics, this new technology will create a new and advanced way of accessing seats in a contactless way.  Not only that but according to Live Nation, SmartEvent technology will be integrated with other services. The "Social Distance Seating Tool," will use custom algorithms that will consider venue size and distances between seats in order to regulate seating. Additionally, the "Timed Entry Tool," will allow event companies precise arrival times of attendees in order to regulate the number of people who are going into the venue at once according to Live Nation. This new technology will help the way event companies approach future events and will also help maintain the safety of its attendees and artists.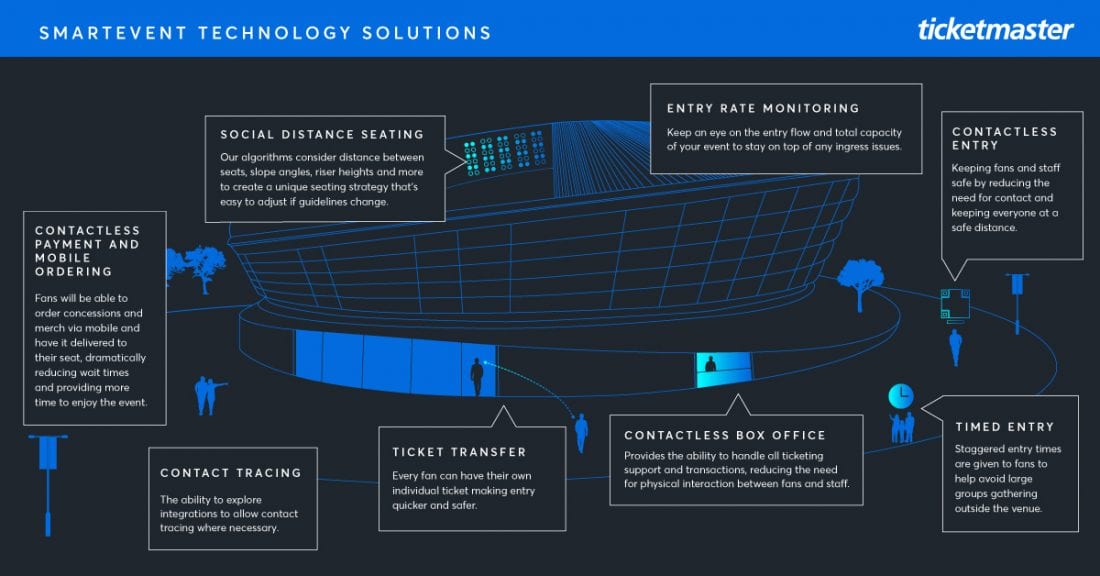 Drive-in Raves
Last but certainly not least is drive-in raves. It would seem as though drive in raves have become one of the few ways festival-goers can experience a concert in person. Event companies are doing their very best to bring the live event experience to open parking lots by improving production and booking the best artists. Drive-in raves have allowed the dance music community to experience live events while maintaining social distancing protocols. Event companies are launching their own variation of drive-in raves by re-branding the concept (Insomniac's Park 'N Rave series) in order to make the drive-in experience exciting and safe for the dance music community. New stage designs and production are necessary to keep drive-in raves exciting and new which is why event companies are constantly looking to alter their production and theme. Drive-in raves have continued to improve and alter their existing methods to cater to the needs of the dance music community. Drive-in raves will continue to innovate and focus on the safety of their guests before all else in order to create an enjoyable experience for all.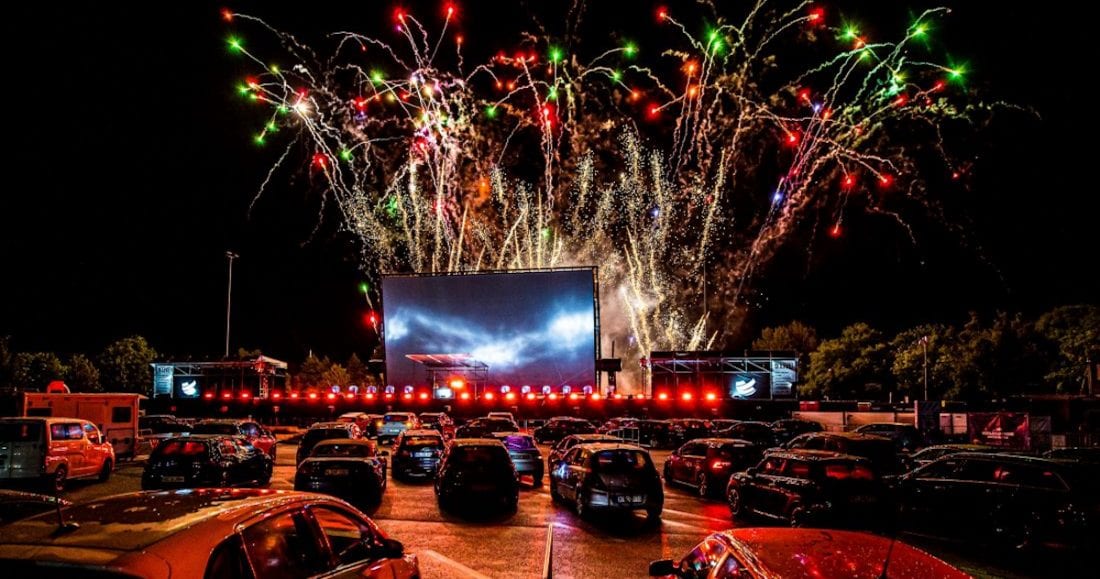 Both festival-goers and event companies have continued to innovate during these times of no live events and although un-ideal, these actions and innovations have created a rather new and exciting experience for festival attendees. It will be exciting to see how various event companies will continue to pursue innovations in order to continue to make the best experience possible for their guests.
Feature Photo – YourEDM.com
Source – Live Nation