When you think of music festivals around the world, Iceland may not appear at the top of your list. But as you plan out your festivals for the 2020 year, a trip to Iceland for the Secret Solstice Festival should definitely be considered as they celebrate their seventh season this next year. Also known as the Midnight Sun Music Festival, Secret Solstice was founded to create an entirely unique experience that combines elements from the land and history of Iceland with an electric array of musical performances. The festival takes place over the course of three days featuring 24-hours of sunlight since Iceland is situated close to the arctic circle in the northern part of the hemisphere, making it one of the most unique festivals in the world.
Aside from the non-stop sunshine, Secret Solstice is the only festival that features performances in a rave glacier cave or in a 5,000-year-old tunnel beneath the Earth's surface. When Secret Solstice was founded, creators wanted to draw influence from the natural beauty of Iceland as well as the rich culture and history that make up this wondrous transatlantic island. As part of the festival, Nordic mythology and symbolism have been incorporated to showcase the traditional aspects of Icelandic culture.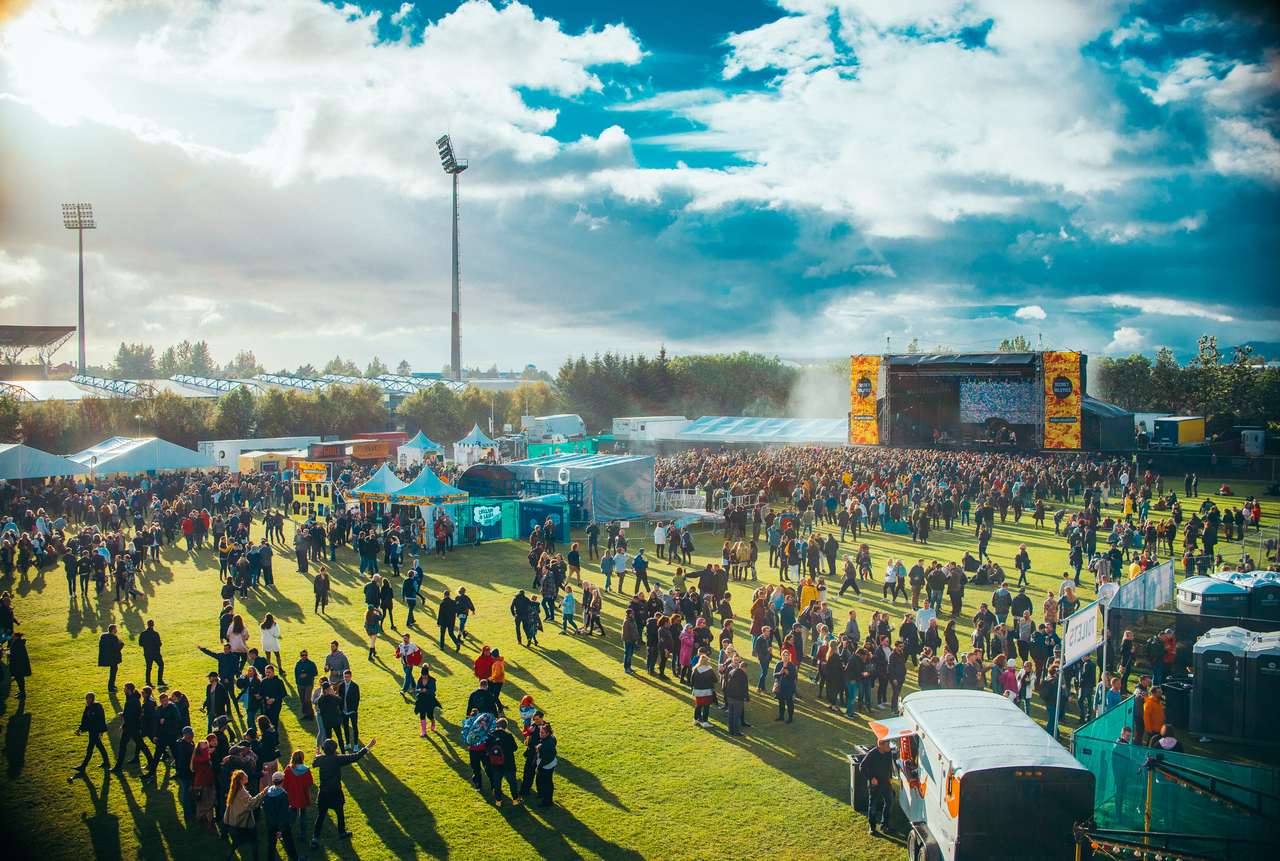 The festival is set to take place from June 26th to 28th, 2020 in the town of Reykjavik, which is also Iceland's capital. Guests have the option to either stay in local hotels or to camp on-site at the festival in luxurious "glamping" style accommodations. As always, camping is the preferred option since it gives you easy access to the festival and a round-the-clock party with surprises and side-events. Attendees will find themselves dancing away in the sunshine while enjoying a beautiful campground, a worldwide collection of food, and of course, their favorite artists.
Secret Solstice prides itself on bringing together an eclectic group of international artists from various genres and showcasing the talent that is both well-known and up-and-coming. Today, Secret Solstice has released Phase One of their lineup featuring some incredibly exciting artists including Grammy-nominated group Cypress Hill, American rap-star Lil Pump, and world-renowned girl-group superstars TLC. Others taking the stage include deep-house producer Regard, Meduza, Hot Tub Time Machine, Hayden James, and indie-pop group Primal Scream among many others. Accompanying these world-renowned artists, Secret Solstice will also feature local talent from Iceland, including Daniil, GKR, and Ingi Bauer. For tickets and special surprises, head over to secretsolstice.is for more!
Secret Solstice 2020 Lineup
Cypress Hill [US]
Lil Pump [US]
Primal Scream [UK]
TLC  [US]
Meduza [IT]
Regard [XK]
Hayden James [AU]
Hot Dub Time Machine [AU]
24/7 [IS]
Danill [IS]
Elli Grill [IS]
Frid [IS]
GKR [IS]
Ingi Bauer [IS]
Jói Pé og Króli [IS]
Krummi [IS]
Rokky [IS]
Séra Bjössi [IS]
Sprite Zero Klan [IS]
Sturle Dagsland [NO]
Tómas Welding [IS]
+more to be announced
*Images via Secret Solstice and thetravelmagazine.net