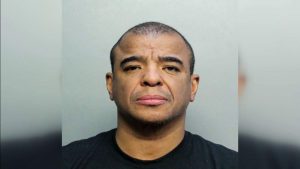 After news of the death of "I Like to Move It" DJ Erick Morillo hit, artists have been coming out saying that there's more to the story. Swedish producer and DJ Ida Engberg have decried tributes to the artist's death. She took to Instagram a statement urging the music industry to not forget about the harm that he's also caused. At the time of his death, Morillo had recently been charged with sexual battery on a woman after her rape kit results came back positive for his DNA. Engberg stated:
"Our dance music community should not be brushing the behavior of Eric Morillo under the carpet. We owe it to all women of our generation and generations to come. We should not glorify rapists. Sickening to see how start struck our community is."
She continued and claimed:
Shame on us. After a long late-night discussion with Jamie Jones comment field yesterday I feel that this needed to be said out loud and clear. No means no and rape is rape."
These comments about Jamie Jones came after the Welsh DJ shared a tribute on social media calling Morillo a "true legend." He went on to publish a second post where he apologized for being insensitive to the situation. View his statement below. 
https://www.instagram.com/p/CEudWjkD1uO/?utm_source=ig_web_copy_link
Friends as well as fans came to Jone's rescue defending him claiming that he didn't need to apologize for mourning the loss of his friend. This is when Enberg came to the comments sharing a traumatic 2006 experience where he allegedly drugged her against her will with MDMA.
Morillo was scheduled to appear in court on September 4th, 2020. As of yet, the official cause fo death hasn't been revealed. The Miami Herald has reported that authorities are looking into the possibility of a drug overdose.