Slate Digital (helmed by audio aficionados Steven Slate and Fabrice Gabriel) has just announced their FREE EDM Sample Pack! Slate Digital is well-known within the music industry for providing state-of-the-art tools and resources to bring music to life. Since 2008, the company has provided the electronic music industry with award-winning plugins, samples, synthesizers, and more. 
The new Slate Digital EDM Sample Pack features:
🔥 All sorts of Drums, including custom one shots & loops
🔥 Melodic Loops 
🔥 Unreal Vocal Chops & FX
🔥 MIDI Files to Put It All Together
For beginners or experienced producers, sample packs like these are great for finding tons of unique content. This sample pack is complete with drums, bass, leads, effects, vocals and everything you need to get in on mastering and producing something right away. Once you understand this process, you can start incorporating home-grown sounds into what you already have. It's a great starting point, and you'd be surprised how many tracks actually feature sample packs!
As part of a partnership with EDM Maniac, Slate Digital is hosting a giveaway for a microphone set worth $800 as part of a raffle. To enter to win, simply download the entirely free EDM Sample Pack that includes over 500 sounds to enhance your music. These sounds include LOTS of drums, melodic loops, vocal chops and FX, and MIDI files to bring it all together. The download is free and upon download, you will be entered into the raffle.
For DJs and producers, having the right equipment and supplementing their music with the right software is imperative. One of the favored products in the industry is the ML-1 microphone used for studio recording with a "blank-canvas" response. Artists including Demi Lovato, Seal, Sting, Snoop Dogg, and more are huge fans of the ML-1 microphone created by Slate Digital thanks to the crystal-clear sound that perfectly emulates classic tube mics. 
The winner will receive the microphone along with the mic shock mount, eight vintage tube mic emulations, and a traveling case. The microphone set includes the 47, M7, 800, 251, 800M, 269, 12, and 67. 
For access to this stellar sample pack and a chance to win big, head here!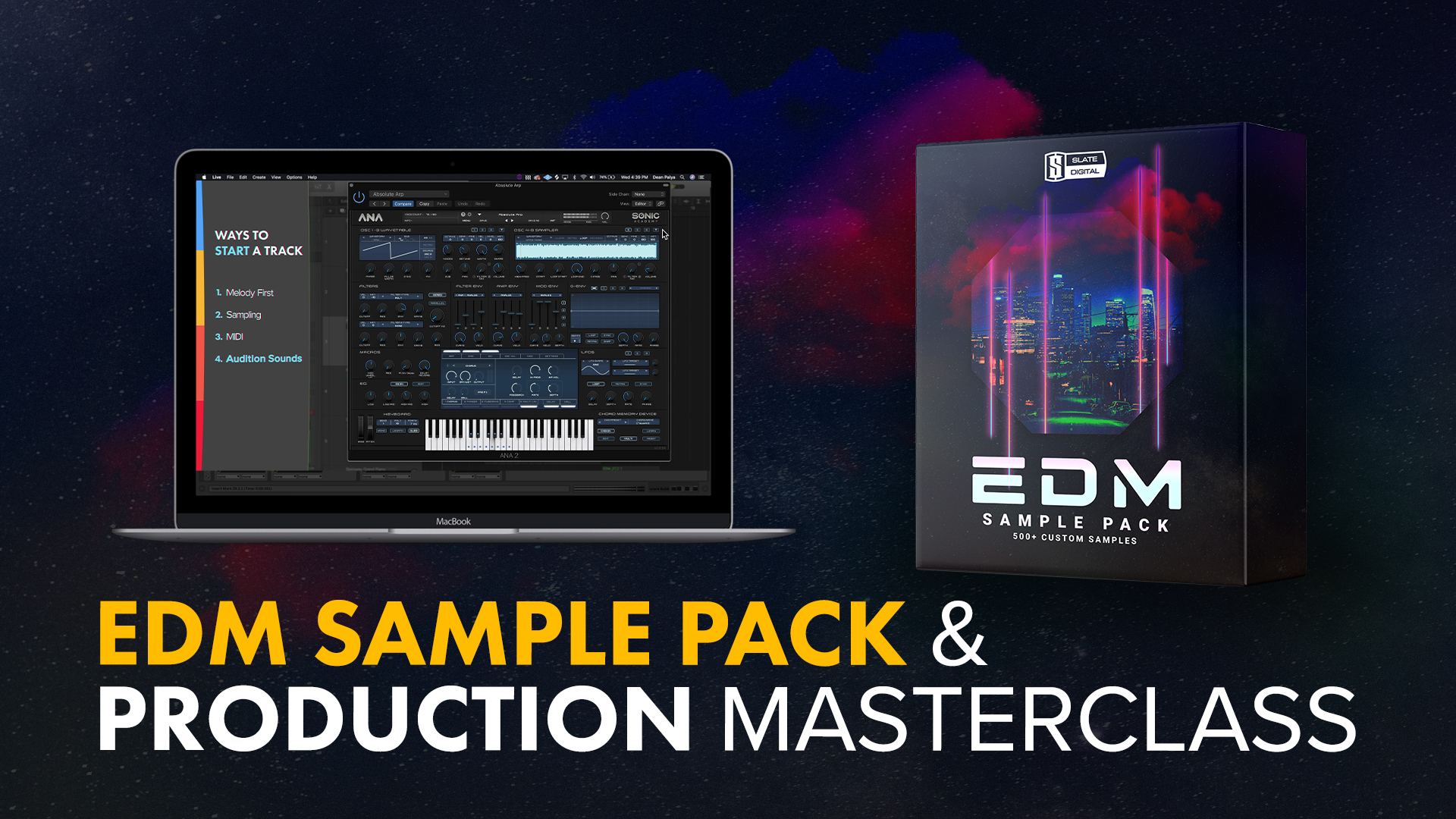 *Image via mixrecordingstudio.com