For it's 20th year, Insomniac Events last weekend celebrated the anniversary of North America's longest running dance music festival, Nocturnal Wonderland.
Over 80,000 beautiful fans from all over joined Insomniac for over the top production and incredible musical talent from around the globe. Across 3 stunning nights, over 100 artists took the stage to celebrate and dance the night away at the San Manuel Amphitheatre. This year Insomniac also increased the campgrounds and tripled it in size. Many campers camped under the stars and enjoyed swimming, recreational activities and even a silent disco that went till 6AM.
Fans were treated to all sorts of amenities throughout the venue, like the Smirnoff Rendezvous tent where Insomniac's 21 and over crowd could enjoy alcoholic beverages, face painting and cell phone charging stations. Insomniac also brought in Toyota as a sponsor who distributed candy and free Nocturnal Wonderland bandanas to attendees. Fans were also able to take their water from free the free water stations to the Mio tent where they could add their own flavors.
This year's mainstage paid homage to Insomniac with stacked LED screens shaped like a tiered cake. The Labrinyth (as it was called) spanned nearly 177 feet long and featured insane pyrotechnics, several confetti blasts, waterfalls and theatrical performers.  Armin van Buuren, Alesso and Afrojack all took the stage for this epic 3-day party.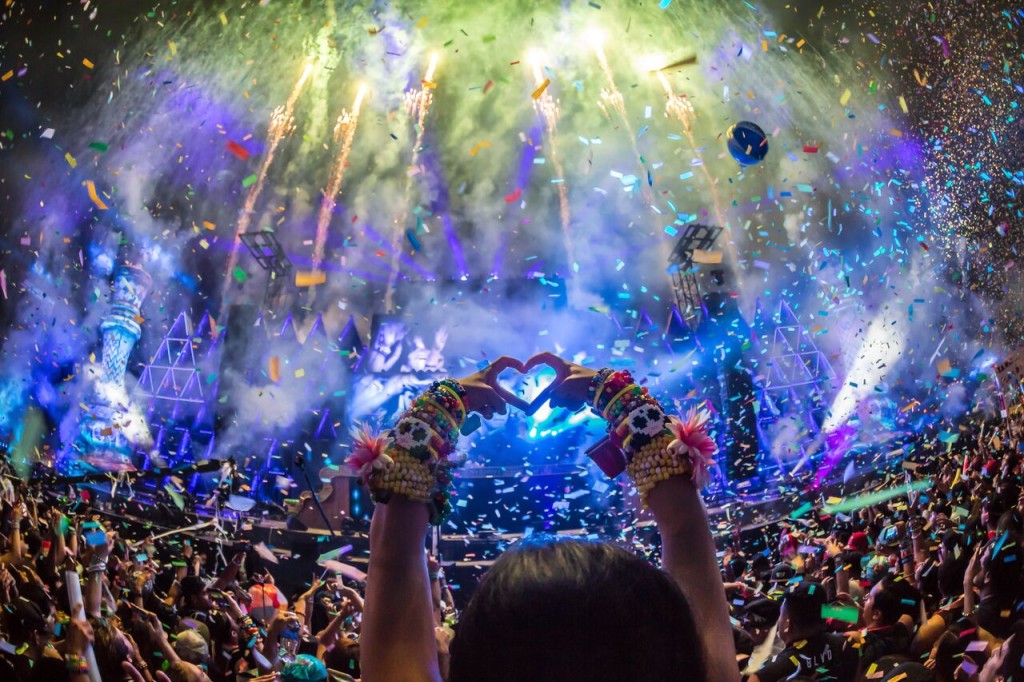 The main stage at Nocturnal Wonderland – aLive Coverage
Bass fans were treated to an out-of-this-world vortex-like stage which was composed of entirely of LED screens. Combined with incredible visual images and even more pyrotechnics, the Queens Grounds saw everyone from Bassnectar, Pretty Lights to Audien and so much more. The hills of San Manuel Amphitheatre provided the best viewing experience as fans soaked in the heavy sounds and radical visual effects.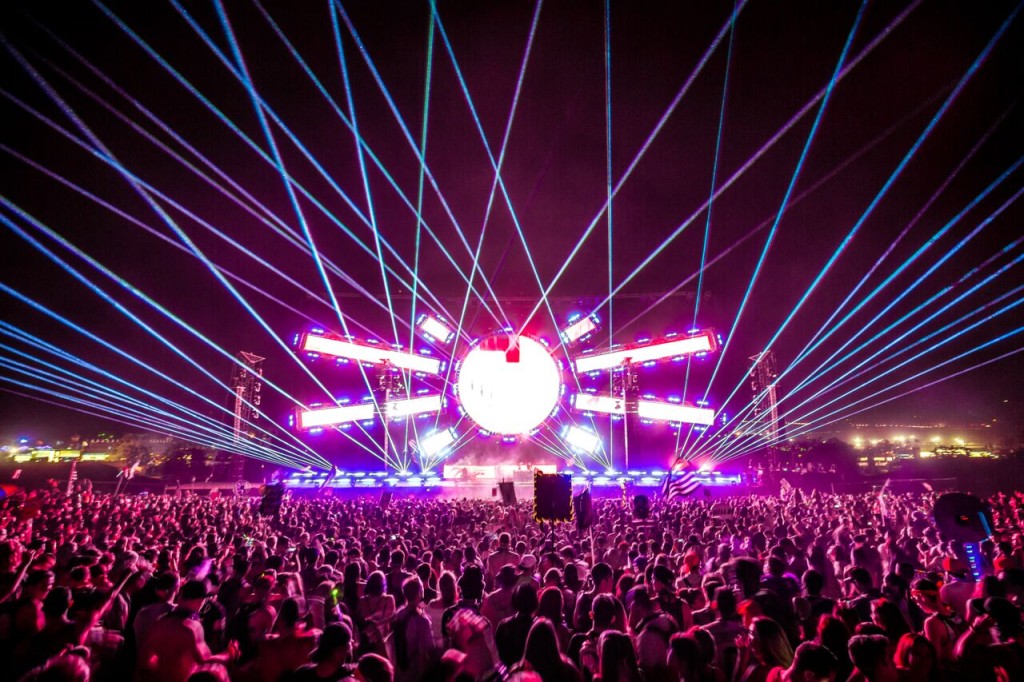 Queens Grounds – aLive Coverage
Below the hills of San Manuel and nestled right at the entrance towards the bottom of the festival was the Sunken Garden. Hardstyle fans were treated to the pulsating sounds of Lady Faith, Isaac, Da Tweekaz and others on the first night. On the second night, Adam Beyer's Drumcode label hosted the deep and techno sounds of Nicole Madouber, Sam Paganini and other legends. The trance family took over for the last night when Anjunabeats hosted Sasha, Lane 8, Dusky and more. The Sunken Garden was a packed, hot, and sweaty group of passionate dance music fans who each came with love, light and great spirits.
The Temple of Om stage was dedicated to the deeper sounds. Tons of free-spirited fans danced in front of a large golden Buddha, and enjoyed the sounds of 4B, Bones and even the man himself Dr. Fresch. This stage was packed with good vibes and plenty of room to dance.
Insomniac paid homage to some of dance music's legends at the Upsidedown Room. Many artists that played Insomniac shows back as Insomniac was starting played this stage. OG Ravers and new ravers alike enjoyed the sounds of Donald Glaude, DJ Trance and others. The stage also doubled as the widely popular 'Funk House' which featured DJ Jazzy Jeff, Z Trip and many more. This stage was the perfect setting for new and old dance music fans to come together and enjoy the sounds of the past, present and future.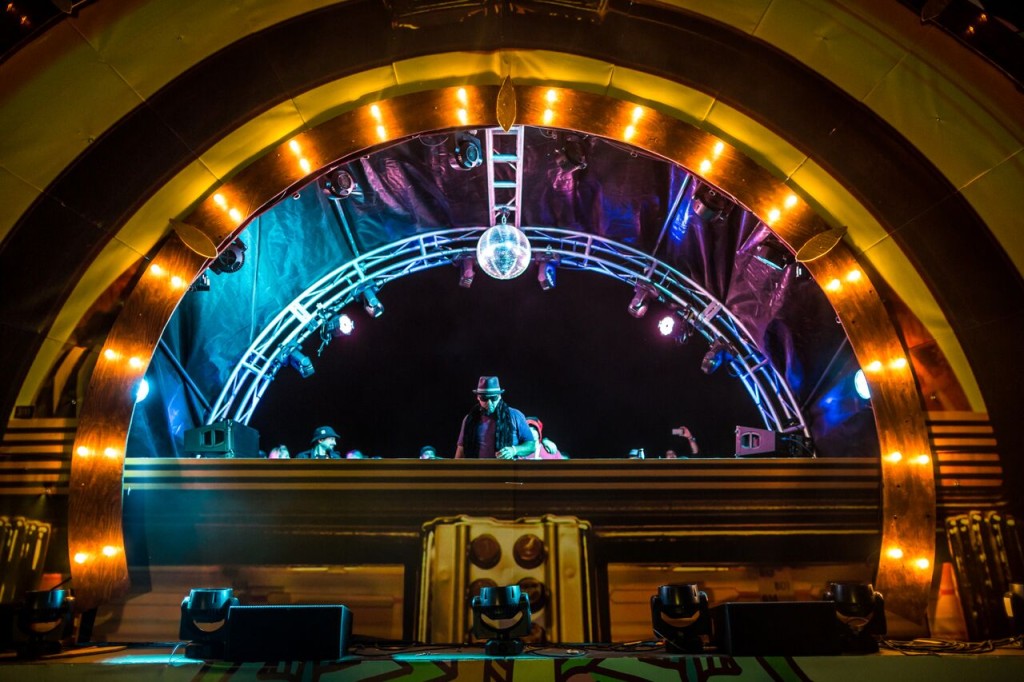 Funk House/Upside-down Room – aLlive Coverage
Insomniac pulled out all the stops for their 3-days extravaganza. For the first time ever Insomniac extended the festival to three whole days. No word yet if Insomniac will revert to its two-day Nocturnal Wonderland programming in 2016. Good vibes and incredible production continue to separate Insomniac festivals from many other festivals out there right now. Insomniac provided a safe atmosphere for fans to dance the night away with new and old friends while enjoying some of the best names in dance music.
Insomniac still has a busy year ahead with Beyond Wonderland returning to the Bay Area at the end of September, Escape: Pyscho Circus this Halloween and the debut of the first-ever Dreamstate Trance festival in November. As festival season comes to a close for some, Insomniac will provide dance music fans with a few more reasons to party and dance before the years end.
We thank Insomniac for inviting us to the 20th anniversary of Nocturnal Wonderland and are already looking forward to the next Insomniac show.