With techno having such an impactful presence within dance music, the transmittable sounds of techno producer, record label owner, and DJ Fatima Hajji don't get lost in translation.
Those who've had an opportunity to share the dance floor with Hajji, who has been mastering her skills since the young age of 12, understand the influence her presence and sound have on the room and on the ear.
"I mixed tapes with radio songs at 12. At 16 I sought and found a place to learn how to mix vinyl. At 18 I moved from my small city (Salamanca) to Madrid with the target of learning music production," said Hajji in an interview with 15 Questions. Fast-forward two decades later, Hajji has made a mark overseas in the hard techno community.
As a Spanish woman of Arab descent, she draws inspiration from traditional Moroccan music and Latin sounds to infuse with her powerful and compelling techno production.
The artist has also watched the scene evolve from a heavily male-dominated industry to a slow-growing industry of more female-identifying acts as headliners.
Fatima Hajji sat down with EDM Maniac to talk about her record label Silver M, appreciation for moments of silence, and other passions she derives pleasure from besides techno: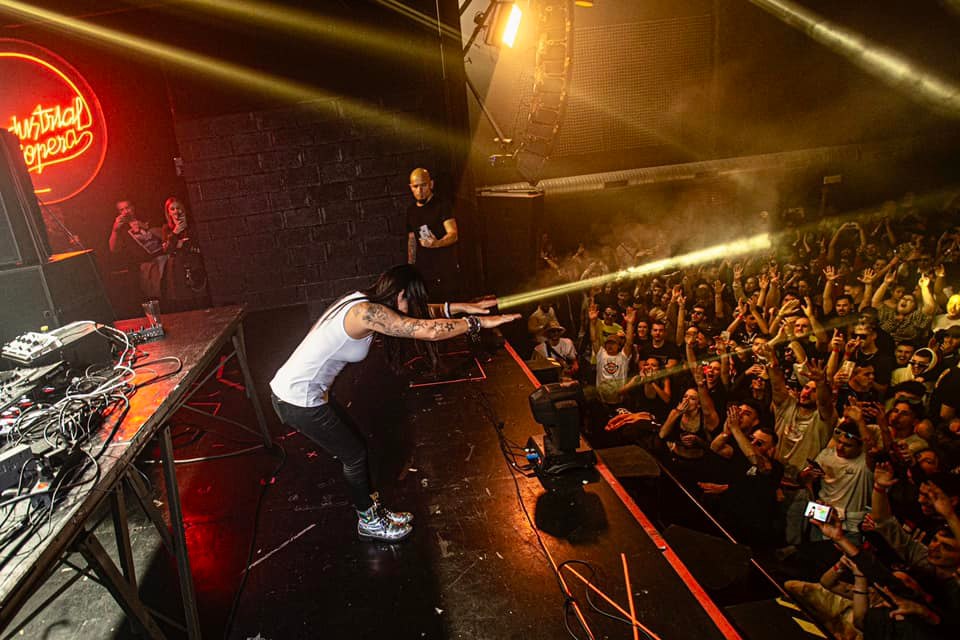 EDM MANIAC: With your sound gaining so much command, how has it been traveling for sets while also managing your record label Silver M? 
Fatima Hajji: I used to have more time with my record label, but I've decided to take a bit slower so I can have more time for myself because if not, I'd be doing too many things at once.
Usually, people send me tracks, I give them a listen and if I truly like it, I play it in my set. Then, I put it out via Silver M. It's very organic. I don't plan these things or anything.
I give everyone an opportunity to send in their tracks on Soundcloud for the possibility of releasing them through my record label or being played in my set.
The idea is to help grow the scene, and if we're all supporting each other [then we're on the right track].
EDM MANIAC: We all know you for your brutal techno and dance music culture, but what other passions make you who you are?
Fatima Hajji: They're completely different worlds.
[I appreciate] the practice of meditation, moments of silence, being with my kids who are actually my two dogs and two cats, hiking with my kids (my dogs), and that's me.
I remember when I first started to meditate, I couldn't even last one second in stillness, but I last eight seconds now *laughs*
It's necessary for me. I've gotten to a point where it's really a necessity to reach those moments of stillness and it's all a matter of practice. I use to find that peace by being out in nature with my dogs, but now I combine the two.
It's like with music, if you're listening to music consistently without a break, you eventually get a headache or something right? It's the same with my career. I'm always flying, constantly listening to loud music, hours in the studio, and preparing for sets, so those moments of silence are very, very valuable to me.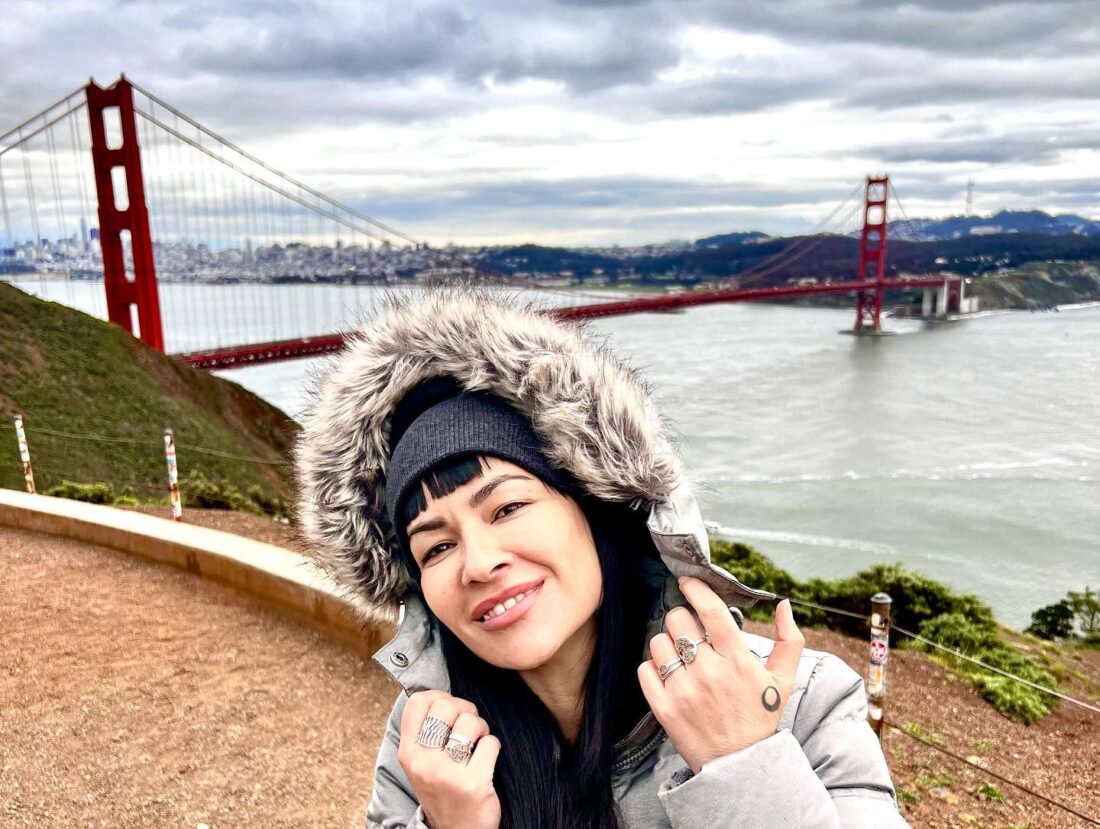 EDM MANIAC: As a Spanish-speaking DJ with Arab origins, how does it feel to be able to represent your culture through your music?
Fatima Hajji: It's fucking cool. As you get older, the music of your culture just sticks with you subconsciously. You can't control that. It just comes out naturally to want to include sounds you are familiar with and connect back to your roots.
But, I also don't focus on finding and incorporating those specific sounds. I simply let myself go, get in the zone, and if I'm feeling a Latin sound or whatever comes to me, then I'll throw it in the mix.
EDM MANIAC: You started DJing over 23 years ago when not many females were dominating the techno scene. How does it feel to see more female DJs on lineups and as headliners?
Fatima Hajji: I've been pushing for this, for there to be more women in the scene.
When I first started, it wasn't easy, especially 20 years ago. There was a strong sense of machismo. Nowadays, there's equality… kinda. More women are entering the scene and there are actually a lot more strong women than men *laughs*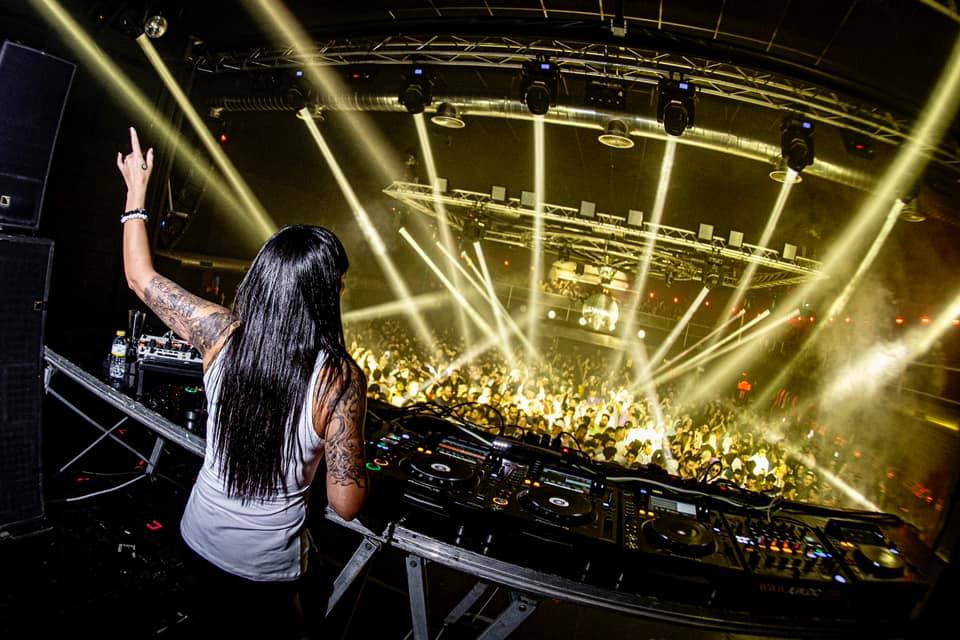 EDM Maniac: You put out your very first album in 2022 through your own record label Silver M. What can fans expect in 2023?
Fatima Hajji: As you can tell, I had a lot of time during the pandemic *laughs*
I recently released an EP via Factory 93 called Antracita, and I have many tracks programmed to release through Silver M little by little.
The thing is, I like to sit on a track for three-six months and make edits. I'm always revisiting, editing, and amplifying the sound within a track, but once six months go by, I'm like "Okay, it's done. I need to put this out already" because if not, I'll spend my whole life editing the track.
Sometimes that can be bad, though, you know? Because once you finish editing a track or project after changing it five to six times within six months, at the end you're like "Fuck, this was a lot better before" and that's when you know you just need to stop and put it out *laughs*
I have many exciting projects coming out this year.
EDM MANIAC: As someone whos been in the scene for over two decades, what's one change that has stood out to you?
Fatima Hajji: The cycles of genres. During my 20 years of DJing, electronic music and techno are in this constant cycle, right? One genre is more popular than the other, but then the hype dies down and another genre resurfaces, and sometimes even stronger.
For example, there was a moment when hard techno was very popular, but then more melodic and softer sounds were appearing. Now, hard techno is back. It's a cycle really, and it's interesting to see it all come full circle time after time.
Photo courtesy of Fatima Hajji's Facebook. This interview was translated from Spanish to English.