Hans Glader is a unique force in the dance music scene. Born and raised in San Francisco, his West Coast perspective on the UK garage sound has garnered respect from stars like Night Bass boss AC Slater to British bassline icon DJ Q.
He recently released his second EP on Night Bass entitled Breathe which showcases his relaxing but groovy sound with a jazz-like quality that takes full advantage of his instrumental background.
We caught up with Hans Glader as he talked about Night Bass, his love of UK Garage, and his experiments producing his own gorgeous visuals: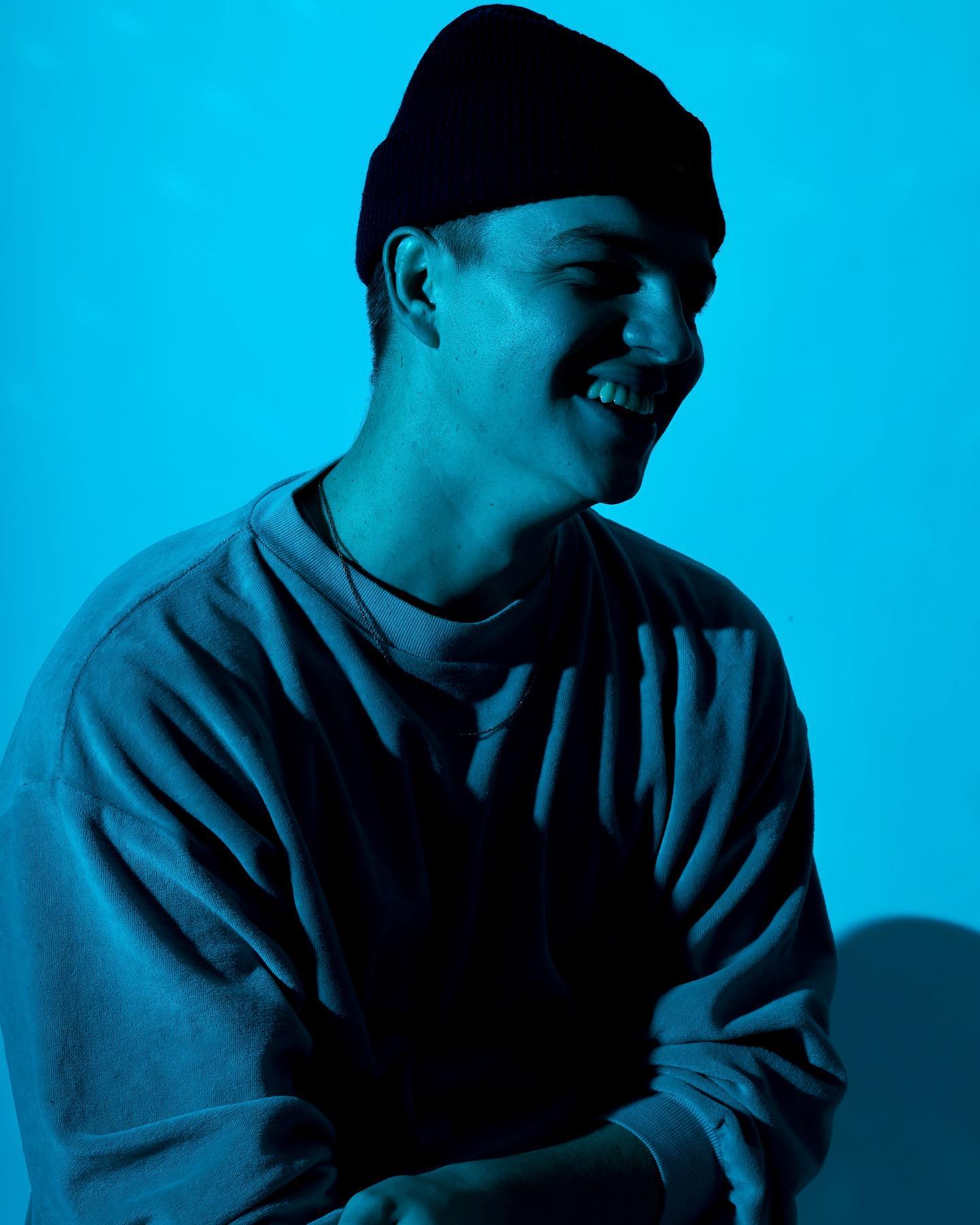 EDM Maniac: You grew up playing the drums, which has influenced your sound immensely. How have you used these skills to further enhance your production and creativity?
Hans Glader: Electronic music for me came second. I came out of the womb banging pots and pans and I played a full drum set in a lot of jazz sets and combos. While I was at school for jazz drumming, I fell in love with electronic music and I've tried to merge them together.
I come at all electronic music from a percussion background without the classic influences like Daft Punk and Todd Edwards. I have more of a percussive and Cuban drum background and it kept me from comparing myself or thinking "does this sound good?"
EDM Maniac: Your sound is lush and smooth with jazz and R&B influences. How have you managed to blend this with your UK Garage and Night Bass releases?
Hans Glader: I originally wanted to create UK Garage when I was on a trip with my grandparents and I was too embarrassed to show them what I was working on. I wanted to show my 80-year-old grandparents something a bit softer than the hard bass house. The last release I did on Night Bass was a great representation of this. I'm really finding a happy medium of dance music and "headphone music."
I'm currently trying to transform the club sound into something for sitting around the fire. When I first started producing, I would make an idea and listen to it while I was trying to fall asleep. I wanted to make music that can get you grooving but also relax your mind.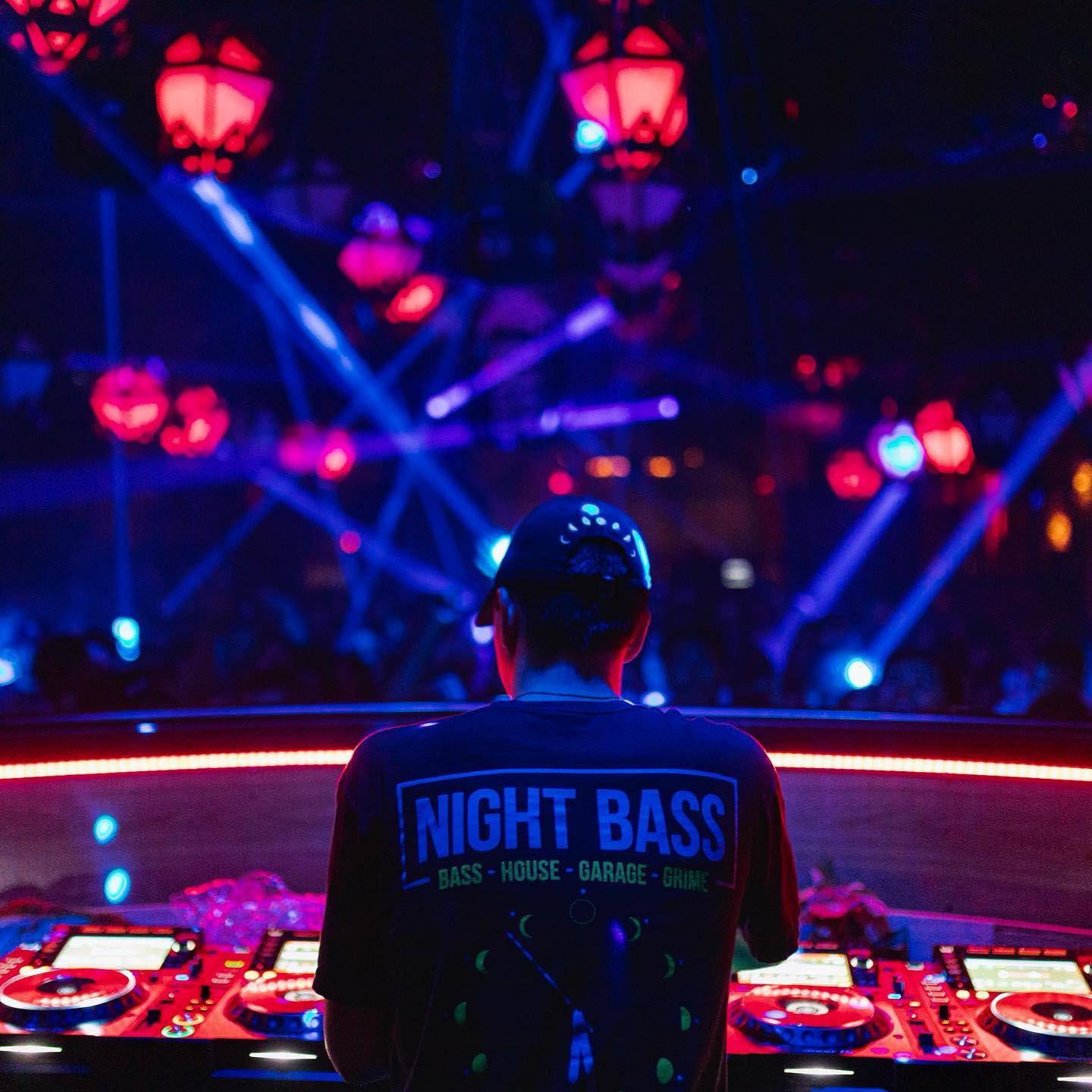 EDM Maniac: You recently dropped an EP on AC Slater's Night Bass label entitled Breathe. How did this come about?
Hans Glader: Breathe was the follow-up EP to my debut EP on Night Bass, Lumen. I actually won a sample battle contest during COVID and that's essentially how I met AC.
The second EP had a bit more pressure, so I started sending a ton of stuff to AC and the first nine or ten things were me rushing and just being excited. I had to take a step back and slow down. It turned out to be a two-year project because I made some stuff I loved but I couldn't see it landing on Night Bass.
I had no exposure at the beginning so I didn't want to release independently at first. It took me over a year to mold these songs and when you lay out Breathe, it's like five or six songs I've frankensteined together. I think it's cool for AC to keep it fresh with heavier bass house releases for a night out as well as tracks for the 4AM drive home.
EDM Maniac: You stated recently on social media that music started to feel like a chore and you are focusing on creating music that's authentic and natural. What advice do you have for other producers caught up in the hamster wheel of the dance music industry?
Hans Glader: The biggest thing for me was just to slow down. You see these sub-20-year-old millionaires and someone once said to me we live in a toaster generation. We just expect things to come out quickly and perfectly. But you have to realize that no one blows up overnight. I hate failure and I was struggling and all it took was for me to give in and allow myself to fail and try something else.
The other thing is don't stress about the little things. I started off with very detailed production and it would take me a really long time to make music. Live streaming really helped me because I saw that people don't want to watch me tweak perfect-sounding drums. I thought "worry when you need to worry" and now my production is a whole lot more fun and less focused on pure productivity.
I have a trick where I'll take a video on my phone of something I'm working on so it doesn't sound super clear. That way, when I listen to it later, it sounds new and different enough that I want to jump back in.
EDM Maniac: The music video for "Lost" is a gorgeous animated piece, wherein the camera goes underwater, and the sound does as well. How did you come up with this visual?
Hans Glader: I downloaded a new 3D modeling program called Blender and when I first started making music, the videos were just to set me apart on Instagram.
I thought, maybe people would want to see this cool video I made and if I can sneak in my music somewhere that's great. But recently I've tried to tailor my videos to stuff that's more social media friendly, so I have been watching a bunch of YouTube videos on Blender to upgrade my videos.
When I make my music, I think about what are you seeing when you close your eyes. Before I had Blender, the goal was to create looping visuals. Not the typical strobing videos and flashing lights, but more in line with my music.
They should feel like a journey or traveling somewhere. I take a lot of inspiration from Flume's mixtapes where they're more like a movie or short film.
All images from Hans Glader credit harpdigitalmedia