Chicago's North Coast Music Festival (NCMF) is one of the best events in the entire state of Illinois'. Phase two of the 2022 lineup just dropped, adding even more massive artists like Madeon, Boogie T, and a stage takeover by Subtronics' label Cyclops Recordings. They will be joining Illenium, Porter Robinson, Fisher, Diplo (basically every EDM fanatic's dream).
After 12 years everything about the event from the lineup to the production, to the art installations are all top-notch. EDM Maniac had the chance to talk with the Co-Founder of North Coast, Michael Berg ahead of the upcoming event. He shared his tips for success, how the team flourished during COVID, and how they step up their game every year: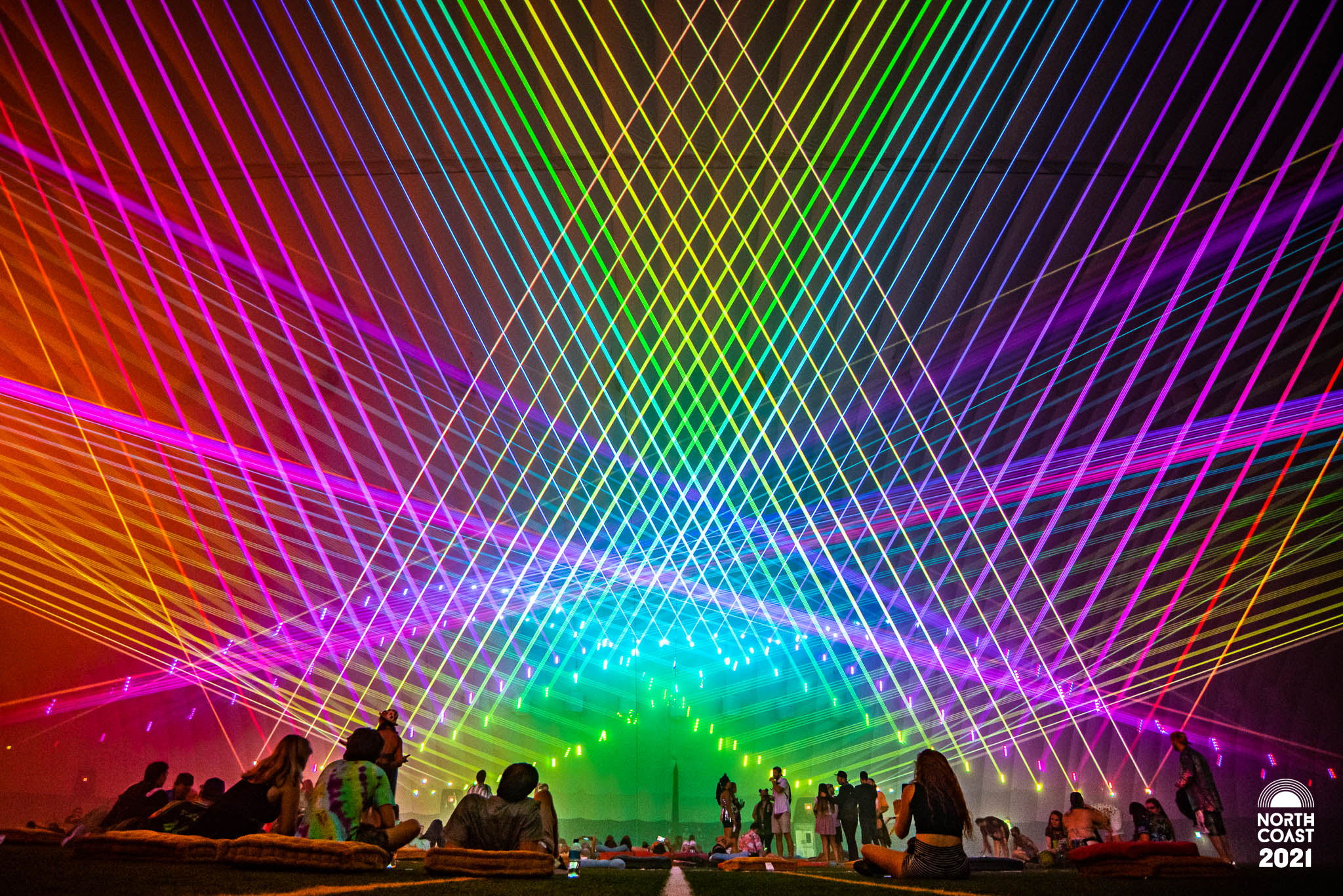 EDM Maniac: North Coast Music Festival has been going strong for over ten years. How did you get started and would you do anything differently knowing what you know now?
Michael Berg: North Coast is actually entering its 12th year — would have been 13 if we didn't have the COVID-19 shut down in 2020. Our group of partners all got started as independent promoters and are still proudly servicing all of our events and fans in the same fashion.
I was a musician in high school and post-college in the very early 2000s. That led me to become a festival and concert promoter. While mistakes have been made along the way, which of course are the greatest learning opportunities, I trust the process, so I wouldn't change a thing! 
EDM Maniac: In 2019, the festival shifted from multi-genre to strictly electronic music, and this year the lineup is incredible. What do you look for when curating a lineup and how do you keep it fresh and modern year by year?
Michael Berg: With North Coast —and every festival we produce or talent buy for— we try to book shows we would want to be at. We are fans first and always will be patrons of the culture. We made the switch to all dance music in 2019 due to the ever-changing festival marketplace and the Chicago market shifting to a more niche festival demand.
The dance music fans were always the most loyal and core part of the North Coast community, so we shifted in that direction and focused on being a multi-genre dance show with no bands. At the same time, we started curating other events that did the same thing for all bands only. We really just segmented the events to give people more of what they were seeking, instead of less.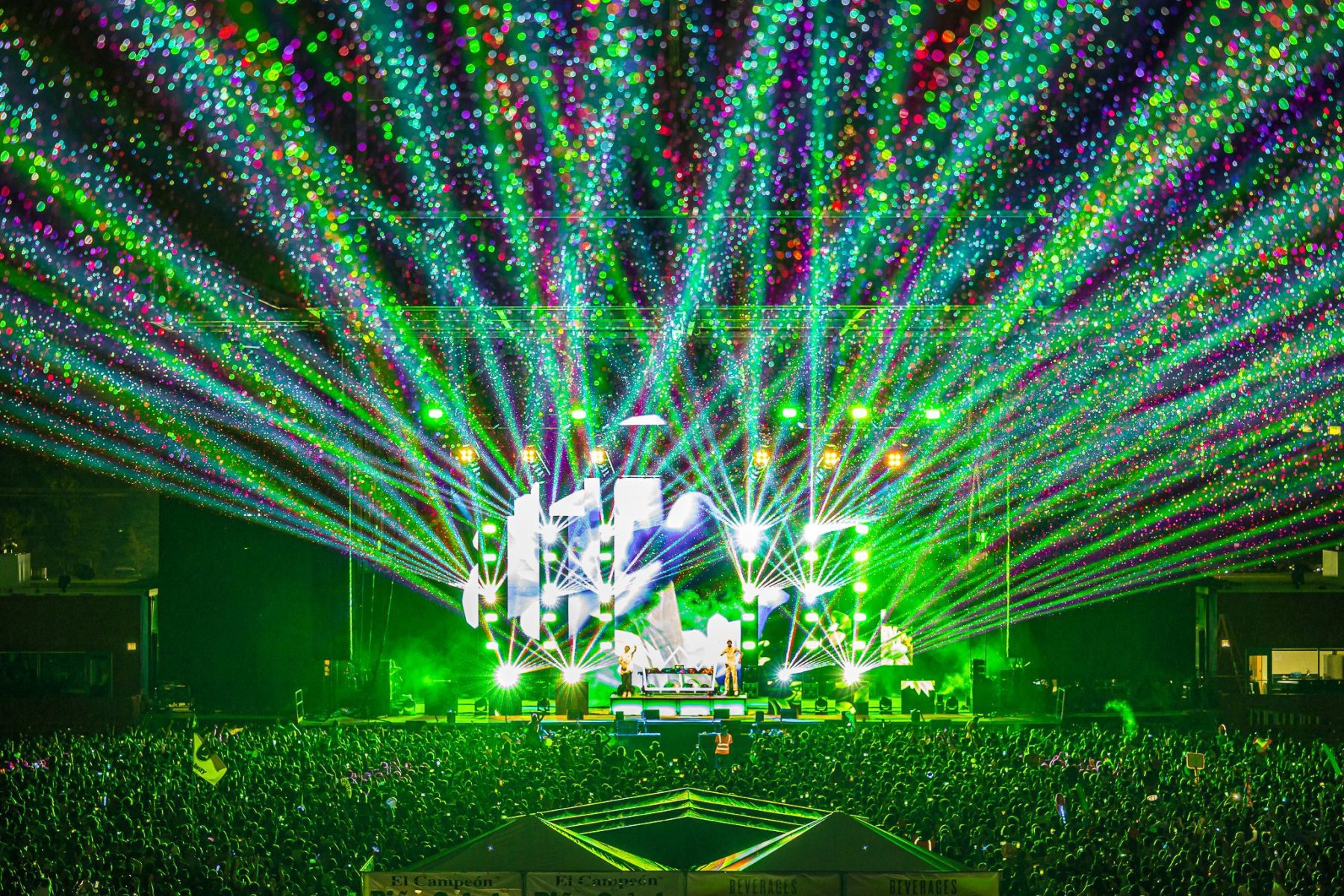 EDM Maniac: During the pandemic, you started the "At the Drive-Inn" series at the McHenry Drive-In. You managed to produce full-band productions; not an easy feat. What was the most difficult part of that process?
Michael Berg: Really the most difficult part of the process during that time was keeping people safe without devaluing their hang or concert experience. Enforcing masks and distancing etc. while not being the fun police was challenging.
But looking back on that timeframe, we did something really special that was a much-needed catharsis for the fans and musicians as well as getting the production people and ourselves back to work. We actually added a whole second half of the first season with acts like REZZ, deadmau5, CloZee, Ganja White Night etc.
EDM Maniac: The art installations are always such a unique part of North Coast. How does the team come up with such creative and multi-sensory pieces?
Michael Berg: We have a killer team of experiential artists who work under the leadership of our art director, Liam Smith. He works very close with myself and the producer team to bring new themes and concepts to life.
This year, we are leveling up on this all across the board. We can't wait for people to see what we have brewing for North Coast and Sacred Rose Festival 2022. Festivals are no longer about throwing up stages in a field or stadium anymore. Experiential elements are a huge part. But we still obsess over the lineup on each of our festivals, as the music is of the utmost importance. 
EDM Maniac: The North Coast philosophy is centered around community and acceptance of all people and music lovers. How does this philosophy influence the way you and the team make decisions?
Michael Berg: As mentioned earlier, we are fans first. We are servicing our people and trying to produce events we'd want to attend if we were not working at them. While we are human and make mistakes, we are beyond well-connected to our fans through multiple communication touchpoints and are constantly making changes to things based on their feedback. Decisions are all made with the balance of their feedback and our budgetary means to make each event better than the last. 
EDM Maniac: You are hosting a "Toast of the Coast" DJ contest this year where one winner will get to play a set at the festival. What advice do you have for those up-and-comers looking to apply?
Michael Berg: Getting their friends to vote for them and build hype and to deliver the most fire tracks possible, since it truly is about the music.
North Coast's first year, ProbCause won the competition and has been deeply rooted in our family ever since. He is now a permanent fixture in GRiZ. So these aspects like creating opportunities for up-and-comers matter a lot. 
Since day one, the motto of NCMF has been "For Chicago By Chicago". Chicago has one of the most vibrant electronic and dance music cultures in the world, so supporting local talent is of the utmost importance.
EDM Maniac: Are there any surprises we can expect from the festival this year? Unique art installations or insane music acts? 
Michael Berg: We are leveling up on-stage production, more installations, and making all the changes requested and offered as feedback from year one at the new venue last year.
We also are proud to say this is one of the biggest and strongest lineups we have ever been part of. We are insanely excited to bring North Coast to life for the 12th time this year, and we'll see you on the dance floor!  
All images provided by North Coast Music Festival press