Meet SHAM, the winner of Groove Cruise Cabo's Cruisin' For Kindness DJ Contest and the artist bringing Detroit underground and Chicago house together.
Regulars of the Chicago scene may recognize the up-and-coming DJ from his appearances at clubs Spybar, PRYSM, and Electric Hotel, or from running his growing production company "Estetic Productions," which has a quarterly takeover at the iconic House of Blues in Chicago.
But his love for bass-heavy rhythms and spicing up his sets with techno, melodic, and even Drum & Bass have gained him attention from heavyweights like Gene Farris and a spot at the art car at ARC Music Festival this year.
We sat down with SHAM after his life-changing set aboard Groove Cruise Cabo 2022 to talk about his inspirations, what made him sign up for the contest, and what's next to come for this promising newcomer.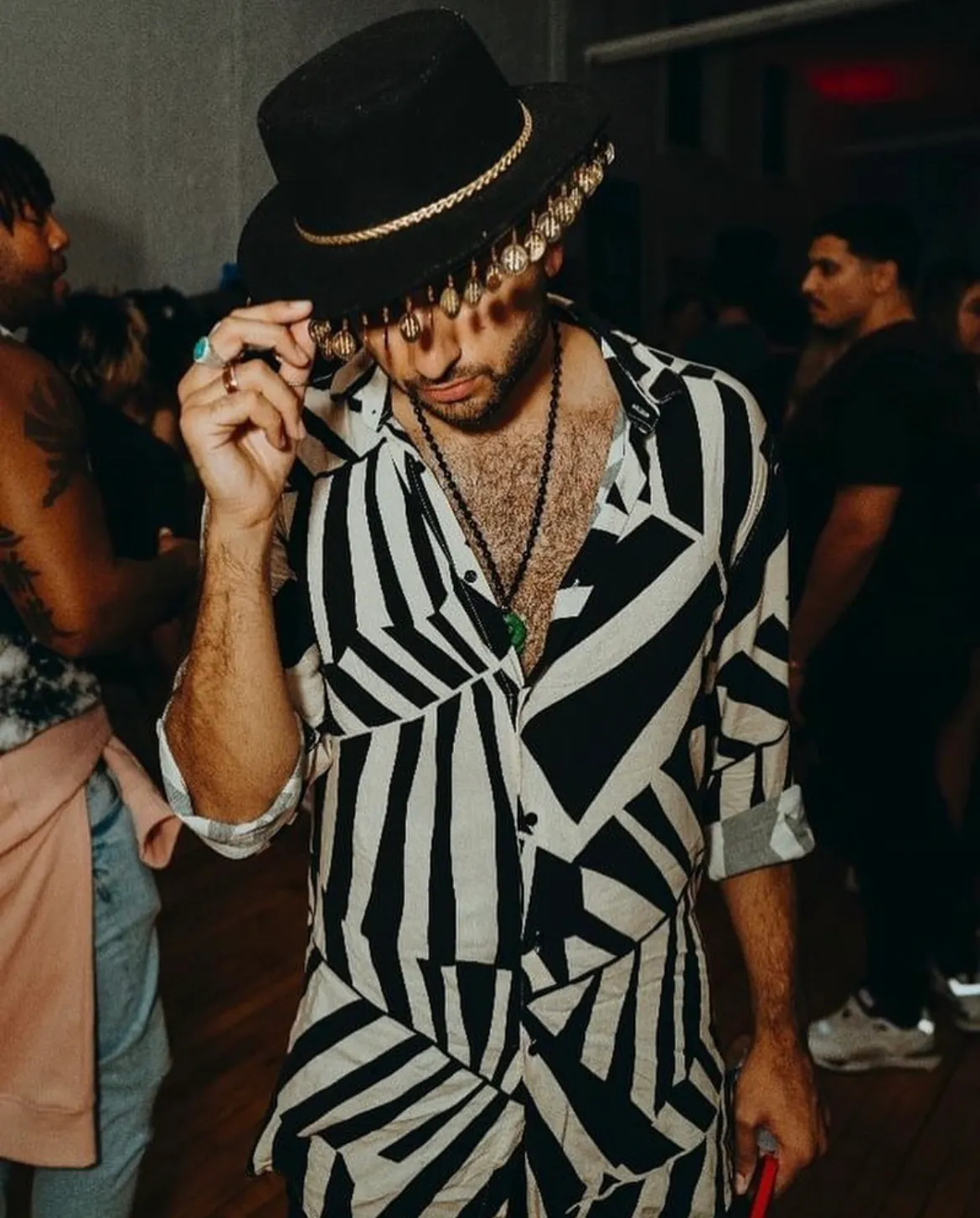 EDM Maniac: How did you get started DJing?
SHAM: My roots are in hip hop, R&B, and rap, but in middle school I started listening to UMF Radio and watching Ultra live sets.
My first time going to Electric Forest, I had just turned 18. I'm from Michigan so it wasn't too far. I had put a "need a ride" post on Electric Forest's Reddit and was going with a 30-year-old hippie-dad-type.
We were walking back to camp and I saw a hat at someone's campsite. I wasn't going to take it, but I just tried it on because I thought it was cool. This girl whose hat it was said, "That looks so good on you. You need to keep it, happy Forest!" Now I wear this hat whenever I play and it's my brand and I don't play without it. 
Then I went to college and was in a frat for two years and I was the DJ. I couldn't play house, but I went to University of Michigan near Detroit and started going into the city more often to explore those sounds. I played tiny venues and then decided to move to Chicago.
EDM Maniac: Who are some of your inspirations/ favorite artists?
SHAM: Right now, Gene Farris as I've always looked up to his music. Also, Claude VonStroke and San Pacho. And Kyle Watson! My dog is named Watson and when I met him when he was playing locally, one of my friends interjected and told him that. A big recent artist that's popping off is AYYBO, it's electro-swing house.
I'm really influenced by Chicago and Detroit as a whole. They both have an essence of soulfulness, even in Detroit techno. House is groovier here in Chicago whereas in Detroit, the sounds are much more industrial. I take a lot of influences from both the dark side of techno and the fun side of house and I'm really into low-frequency and dirty bass.
But I'm also really into afro-beats because my sister is really into that. She's been a big influence on my music. I'm the type of DJ who's not going to play tech house for an hour and a half. I'll play Drum & Bass, melodic stuff, heavy techno, etc. 
View this post on Instagram
EDM Maniac: What made you decide to enter the Groove Cruise Cruisin For Kindness DJ contest? 
SHAM: I started getting tagged actually! I opened for Mochakk in May and thought I might as well use that set. Fast forward to the deadline, it was the Monday night after Lollapalooza when I went out to some after-parties that started at around 6AM. I came home around 10AM and remembered I had to submit my mix and realized it was supposed to be a video and not just an audio recording.
Then something in my personal life had me caught up until 6PM and I still had to record the set. I was about to give up, but I made this mix one take through, no sleep. 
I'm about to go upload the mix and it gives me an error. I didn't realize it was in the wrong format until about 2 hours before the deadline! I downloaded one software, didn't work. I downloaded another software and finally it worked and I submitted it around five minutes before the deadline. The next morning I woke up and they extended the freaking deadline! 
But I wouldn't change anything because the set was so raw since I was in such a raw state of mind. 
EDM Maniac: What was it like performing on a huge floating festival like Groove Cruise?
SHAM: The vibes at that festival are fantastic. There's no separation (like VIP and GA or even with the artists.) I played in this huge theater with fog machines and lasers. I opened for Gene Farris's party and they gave me two sets. 
EDM Maniac: What made you want to start your production company "Estetic Productions"? 
SHAM: I wanted to play parties honestly. I wasn't able to play when I first moved here because of COVID, but me and my buddies began to play sets in the middle of the park so everyone could keep their distance and still listen.
People began to show up and we thought, "why don't we give it a name and make this real?" We have a quarterly party at the House of Blues now. 
EDM Maniac: Where do you see your DJ career going in the next few years? 
SHAM: I still have a day job as a consultant, but I'm looking forward to focusing on my production game and running with it. I truly love this world and the community of house and techno. Of course, I hope in the next few years I'm playing all the biggest festivals in the world and on my favorite labels. 
View this post on Instagram
All images provided by SHAM