Catching Up with Mexico's Queen of Bass at Lost Lands: Interviewing Jessica Audiffred
Hailing all the way from Mexico City is the reigning queen of bass, Jessica Audiffred. Jessica Audiffred is a bass artist like no other due to her distinct and unique sound. She has graced the stages of EDC Mexico, LIC Mexico, and finally this year's Lost Lands. Her heavy-hitting sets control crowds and her energy blows everyone away! She is recognized and respected by artists such as Flux Pavilion, Riot Ten, Lucii, and many more. The queen herself also has her own record label, A-Records, and has released music on Flux Pavilion's Circus Records and Excision's Subsidia label. Her most well-known songs include "Emergency", "Nindo", and "This Ends Now". We had the pleasure of speaking with Jessica Audiffred at Lost Lands right after her performance and boy, did she exceed our expectations.
—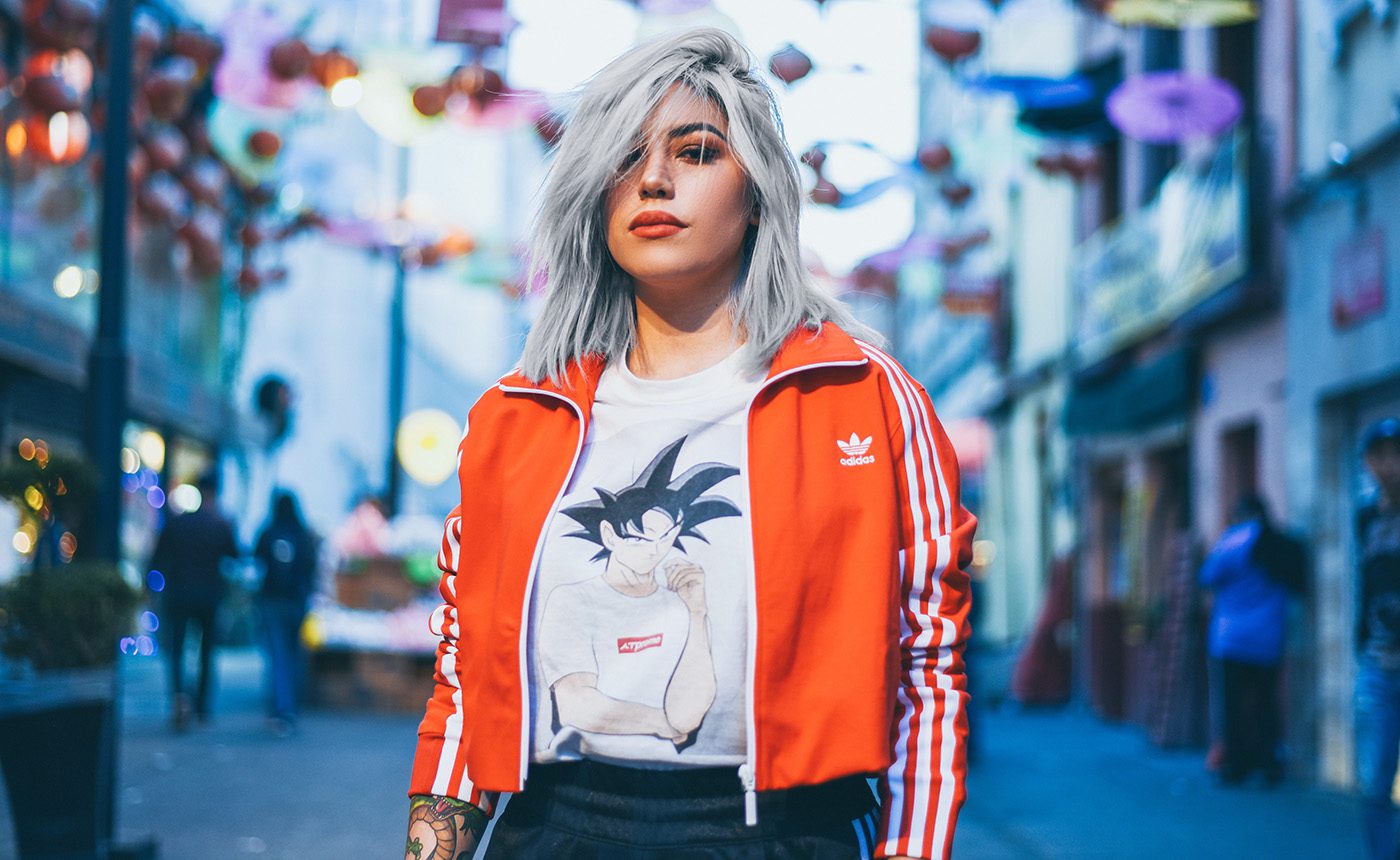 EDM Maniac: Hey, Jessica! How's it going?
Jessica Audiffred: Hello hello! I'm good!
EDM Maniac: You just hopped off Stage here at LL, what was it like performing at Lost Lands?
Jessica Audiffred: A Dream Come True! I've never felt so much love and support at a show before. As a BASS artist, Lost Lands is always one of your dream gigs. Playing here for the first time on the mainstage was just absolutely crazy I feel so grateful to Excision and his team for having me, grateful to the fans and I'm so happy they had fun at my set.
EDM Maniac: What does it feel like when you're on stage?
Jessica Audiffred: It feels like I'm in my natural habitat! When I'm up there everything in my life makes sense.
EDM Maniac: What do you do when you aren't performing on stage?
Jessica Audiffred: I'm chillin' with my boyfriend and my two dogs, I love them to death and I enjoy coming back home after touring just to hug them and spend time with them and of course spend time in the studio!
EDM Maniac: Do you go check out other artists' sets when you aren't performing?
Jessica Audiffred: Of course! I'm always excited to support my friends and have fun at their sets for sure.
EDM Maniac: Do you bring your friends along with you on tour? If so, who?
Jessica Audiffred: Sometimes, I bring my boyfriend, my photographer, and sometimes my friends. Depends on who is willing to live the tour life (not sleeping, eating at all hours, going from airport to hotels, venues, and back) *laughs*.
EDM Maniac: 
You just released the song "
Getaway
" with the Arcturians. What can you tell us about that song?
Jessica Audiffred: I made that song during the pandemic and I was looking for a vocal to add to it. Andrew from Circus Records suggested the Arcturians and I loved their vocals. Everything fit perfectly.
EDM Maniac: Can you tell us a little bit about your creative flow and how you go through the process of making music?
Jessica Audiffred: It really depends, sometimes I start with a melody and adjust an entire song to it, sometimes I start with a drop and if I feel like it's strong enough ill build the song from there too, I also get inspired a lot from my live shows and how people react to my songs.
EDM Maniac: You're from Mexico! What is the EDM scene like there?
Jessica Audiffred: We have a good amount of festivals every year but for bass music it hasn't been that easy, we still have a scene that is growing. I am trying to build the Bass and Dubstep sound through my Mad House parties and support up-and-coming artists through my A-Records label. We are throwing a sold-out party next month for Dia De Los Muertos and I invited Riot Ten to join me for that. I really hope to be able to eventually build these events into festivals or even host a stage at something like EDC. That's what we are working towards!
EDM Maniac: When you go back to playing in Mexico City, how does it compare to playing in the US?
Jessica Audiffred: Mexico's crowd is intense! They go hard! But also I feel like you have to earn their respect by playing amazing sets cause they know what they like, in the US, people are more used to BASS music so you can play tunes they've never heard before and they are willing to listen, both crowds for me are the best ones.
EDM Maniac: Do you miss it when you're on tour?
Jessica Audiffred: I miss my family for sure, my Mexican food too *laughs* but there's a lot of Mexican restaurants all over the US that are incredibly good.
EDM Maniac: You're also listed in Flux Pavilion's 'DJ mag' Top 100. What does it feel like to be highly recognized by your peers in the industry?
Jessica Audiffred: That blew my mind, I wasn't even aware that Flux knew me at that time, I will always be grateful to Circus cause they were the first to believe in me, I love them so much.
EDM Maniac: People often call you the Queen of Mexico's Trap and Bass scene. How do you think you got this title?
Jessica Audiffred: So DJ MAG named me Mexico's BASS queen a few years ago and I guess it just stuck in people's minds, I'm just so grateful to even be considered that, I'm just a girl who is in love with bass music.
EDM Maniac: You are truly an inspiration for women! Do you think there is inequality for women in the EDM industry? If so, what challenges do you face as a female bass artist?
Jessica Audiffred: There's a lot of women now compared to how it was before, it has never been a challenge for me, cause this is music, no one is better or worse, we are just presenting our way of living life through our music, there's no gender to that.
EDM Maniac: What advice would you give women who are trying to get into the EDM industry as bass artists?
Jessica Audiffred: No matter how tough it seems, you got this, be nice, be creative, be disciplined, and you'll get really far.
EDM Maniac: I also noticed that you're an Adidas Mx ambassador. How did that come about?
Jessica Audiffred: Yes! They saw my posts a few years ago cause I've always been a die-hard Adidas fan, so they started to offer me clothing, eventually, they offered me a contract as an official Adidas Mexico ambassador, and up until this day I continue to work with them and I couldn't be happier to represent my favorite brand of all time.
EDM Maniac: If you could create your very own pair of Adidas, what would that look like?
Jessica Audiffred: Omg, I've asked myself this question so many times before *laughs*. This is a hard question. All I know is that I want to use materials and color game no one has ever used before. I want it to be a high shoe for sure cause I love boots, *laughs* and I want to add something really fresh and conceptual to it.
EDM Maniac: Lastly, what are three fun facts about yourself that you don't think your fans know about you?
Jessica Audiffred: I am half Mexican, half Spanish. I have an extra bone in my back. I am a psychologist!
EDM Maniac: If you could leave one message for your fans, what would that be?
Jessica Audiffred: I love them so much they have no idea. I always try to make them feel really special cause thanks to them I am where I am, thank you love you!
EDM Maniac: Thanks so much for chatting with us today! We already can't wait to catch up again and hear about the progress of your label, events, and career. We wish you all the best!
—
Be sure to follow Jessica Audiffred as she takes over the world of bass on Instagram, Twitter, and Spotify!