Grab your headbanging buddies, Kai Wachi is setting out on his largest headlining tour to date: his SKINS Tour. Kai Wachi will bring all his high-energy, fist-pumping music to 30 different shows across the U.S.
This tour follows the release of his highly acclaimed album, SKINS, which includes the powerful and emotive track "Better Off Alone" feat. RUNN. Kai Wachi's sounds both break necks and hearts, as seen in one of his most popular tracks "Run" with Dylan Matthew.
The festivities kick off at the iconic Brooklyn Mirage in New York on Friday, August 5 before heading on over to the Bass Canyon to tear up the scenic stage.
Check out the full tour dates below. Tickets go on sale Friday, August 5 at 3PM EST here.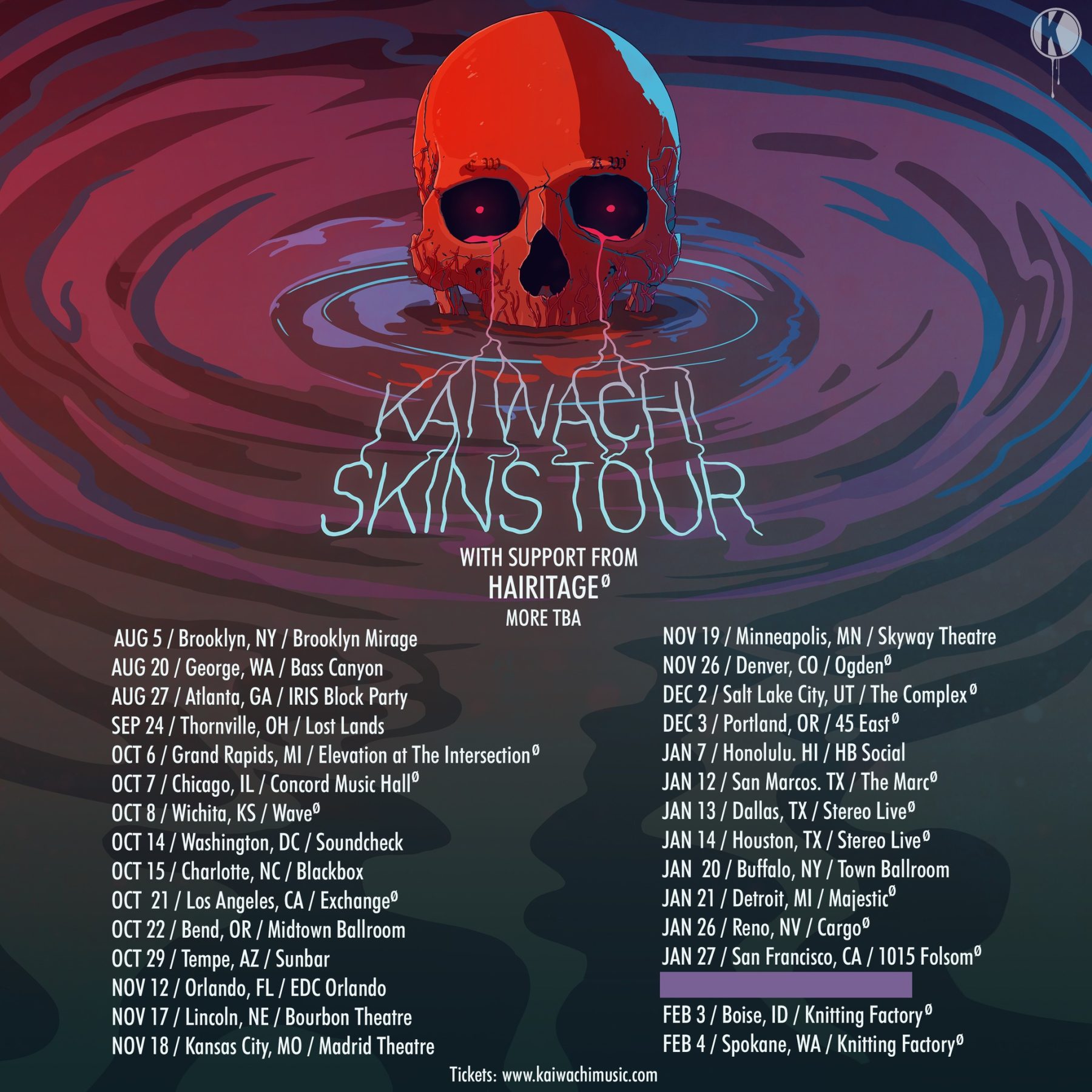 All images from Kai Wachi