Change can be a scary concept – especially when it happens to someone, something, or somewhere that has become so familiar. It can come in many different forms and is almost always met with adversity and disdain. Festivals are no exception to this rule – anytime changes happen to a major festival, its core of loyal attendees are the first to sound off. This was the case for Do Lab and Lightning in a Bottle, who earlier this year made the announcement to move both venues and dates for Lightning in a Bottle 2019. As can be expected, this was met with push back from all corners of the festival world. Opinions poured in stemming from concerns of the ability to recreate the magic that flowed through Bradley and Lake San Antonio at the new venue at Lake Buena Vista. Well, I'm here to tell you that not only did LIB meet the expectations set forth by the previous venue – they surpassed them. By all accounts this year was one of, if not the, best years of LIB. Although I wasn't able to attend the full 5 days, what I did experience filled me up enough to feel like I was there the entire time. The magic of LIB isn't about the venue it's at – it's about the people who make it what it is. The magic is created through us, and spread through the music, art, and creativity that is the lifeblood of LIB.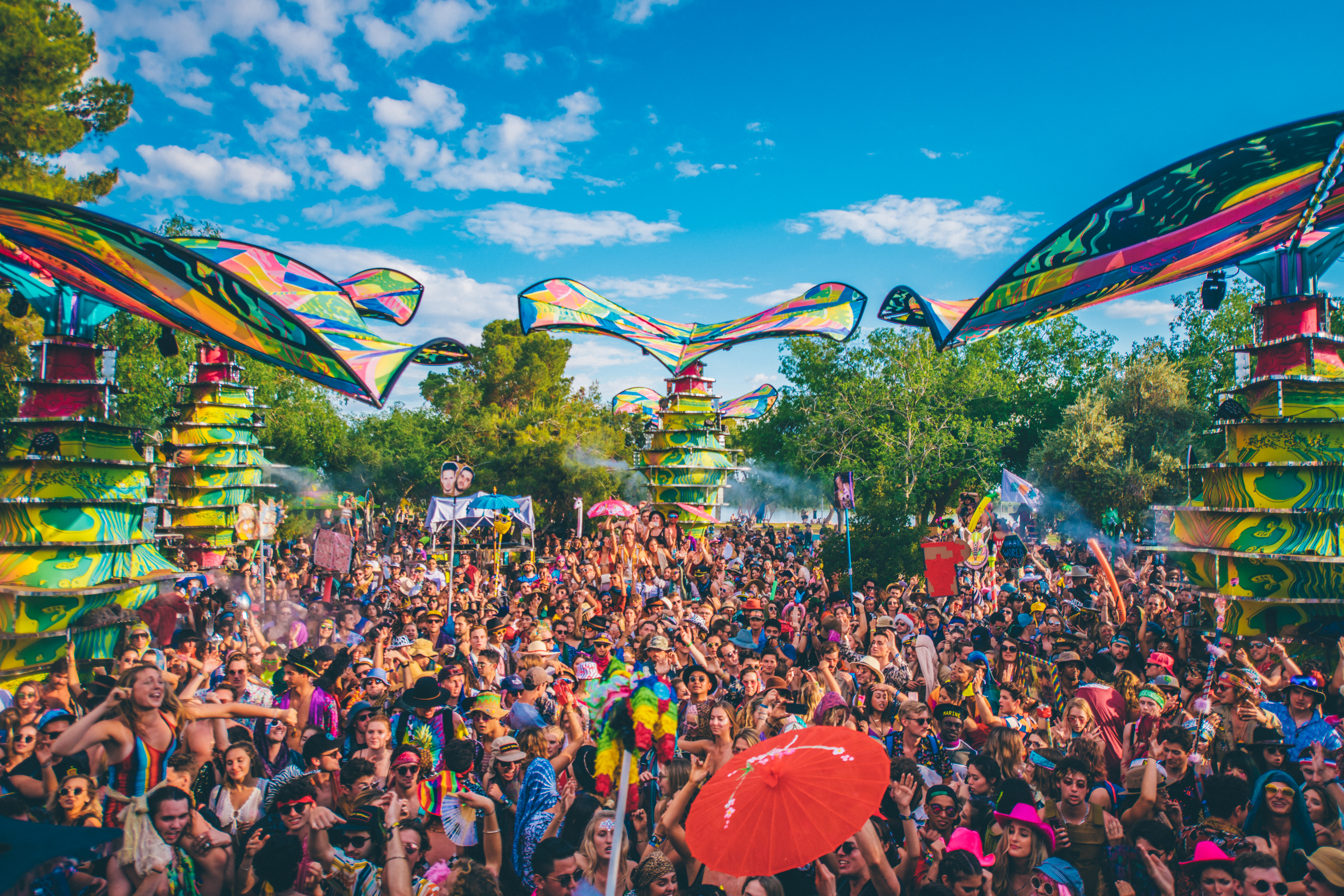 We arrived at the festival at about 4pm on Friday – during peak daytime hours right before sunset. As we drove in, we noted that this venue was notably more compact than the old one – where Lake San Antonio was lengthy, hilly, and arduous, Lake Buena Vista was more circular, flat, and easy to traverse. Things were happening all around us – children running and weaving through tents, a jazz-ercise yoga class, workshops, art conclaves, people laughing, eating, drinking – it felt like LIB always has. Like home. Inclement weather had stopped us from coming in earlier in the day – the main road was closed due to rain and flooding, but that didn't dampen our spirits, and clearly it didn't dampen the spirits of the campers already in attendance. The weather that followed was ideal – sunny, a slight breeze, and with a hint of anticipation hanging in the air. This was going to be a good night and an even better weekend – we could feel it. First on our agenda was OMNOM at the iconic Woogie stage, who had the vibes set right – we were moving and grooving our way onto the dance floor until we found our friends. We didn't move from the woogie for a hot minute because up next was Escapade, the dynamic pairing of Walker & Royce and Ardalan. They were hitting it their entire set dropping banger after banger, invigorating the dance floor with their infectious beats.
Later in the night we decided to experience the interactive side of LIB. We made our way over to the roller rink which was by all accounts a major highlight of LIB 2019 for us. Skating around with the insanity of LIB all around us just deepened our appreciation for a festival experience like this even existing – where things like this can even be possible.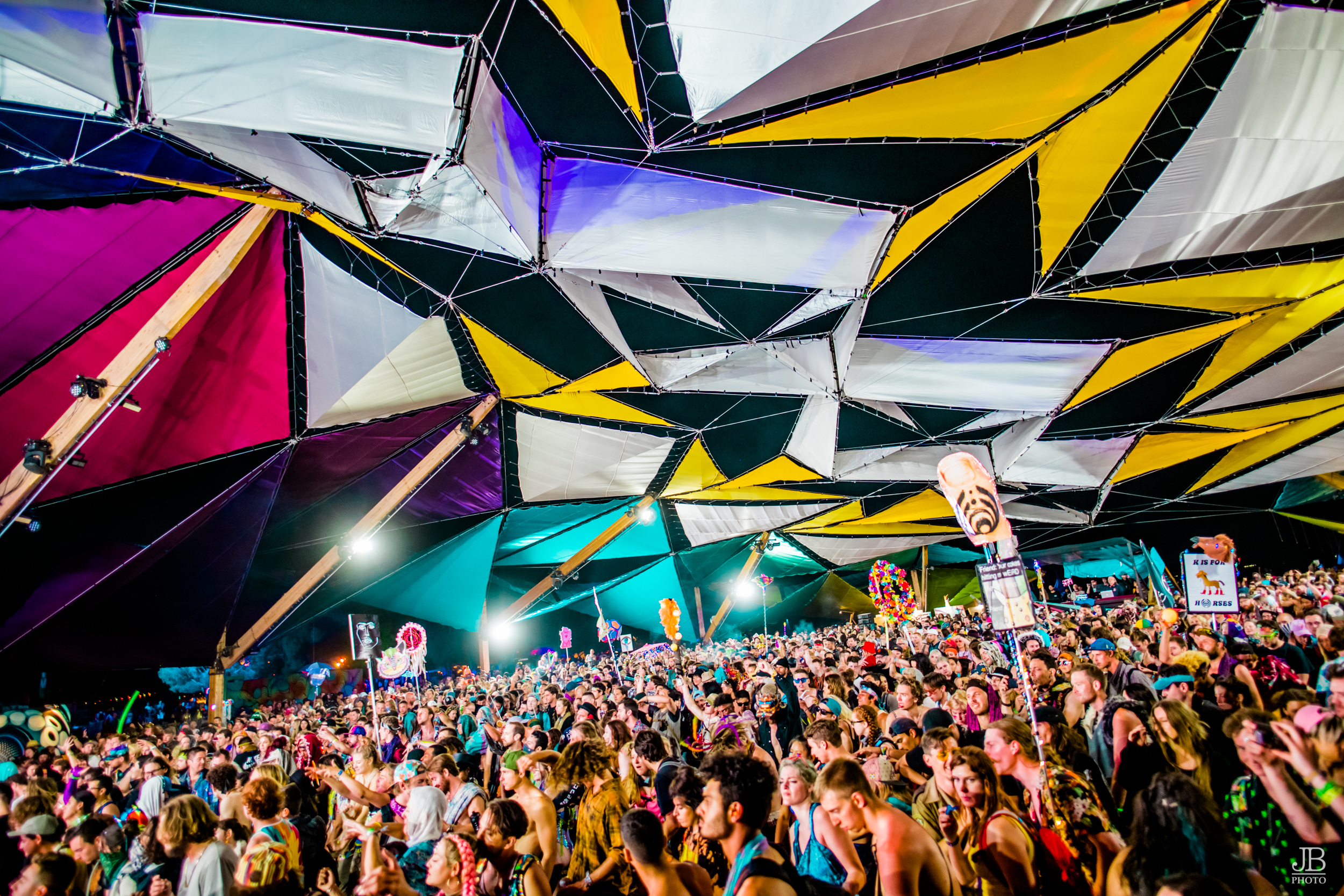 After that, we stopped at the lightning stage for some Gramatik who treated us to the best in electro-funk beats. After that, and a little stroll past the bass haven of the thunder stage, we finished our night at the Woogie for some DJ Koze. But while the main stages ended at 2am, the late night party kept going at the stacks and the Favela until 4am. The Favela holds a special place in my heart – where the Woogie supplies our house and techno beats for the weekend, the Favela takes it one step further into the more experimental depths of those genres. Holmar was on the decks – who I had never seen before – and he delivered everything we wanted and then some. With a huge disco ball hanging in the tree overhead and smiling faces all around, we ended our first night on the highest note.
We woke up the next day refreshed and ready to go – moving a little slower than we would've liked, but excited to get a start on our 2nd day. We got into LIB at about the same time on Saturday and headed straight for home base (after munching on some legendary Dough Lab Pizza first) – the Woogie. Saturday was Anjunadeep day and we were ready. Holmar, who closed the Favela the first night, took the wheel at Woogie and took us on a spiritual, deep, house-filled journey that revitalized our bodies.
After some time at the Woogie, we wanted to shake things up and what better way to do that than at the Thunder stage. We arrived just in time to catch 1788-L, another artist I'd never seen, but I quickly learned just what he was all about. Heavy hitting bass making is twist our bodies from left to right – he was the conductor and we were the live orchestra, bending and snapping with every melody. Shades took over after that, a collaboration between Eprom and Alix Perez, which kept our hearts pumping and bodies jumping. Shades had to have been my favorite set I saw at Thunder – the mastery of bass music was unlike anything I had ever experienced before.
After that journey it was time to go back to Woogie for the beauty that is Lane 8. The emotional connection I have to Lane 8 and his music is unlike anything I've ever felt before. His blending of gorgeous melodies with deep and often times dark house is what keeps his sets so fresh and makes him stand out in my mind. One moment in particular had everyone in the crowd captivated – a lengthy Sweet Disposition remix that he dropped near the end of his set. It brought tears to my eyes as I looked around at my beautiful friends all around me and the crowd all around us, everyone moving in sync with each other. It was a sight to behold.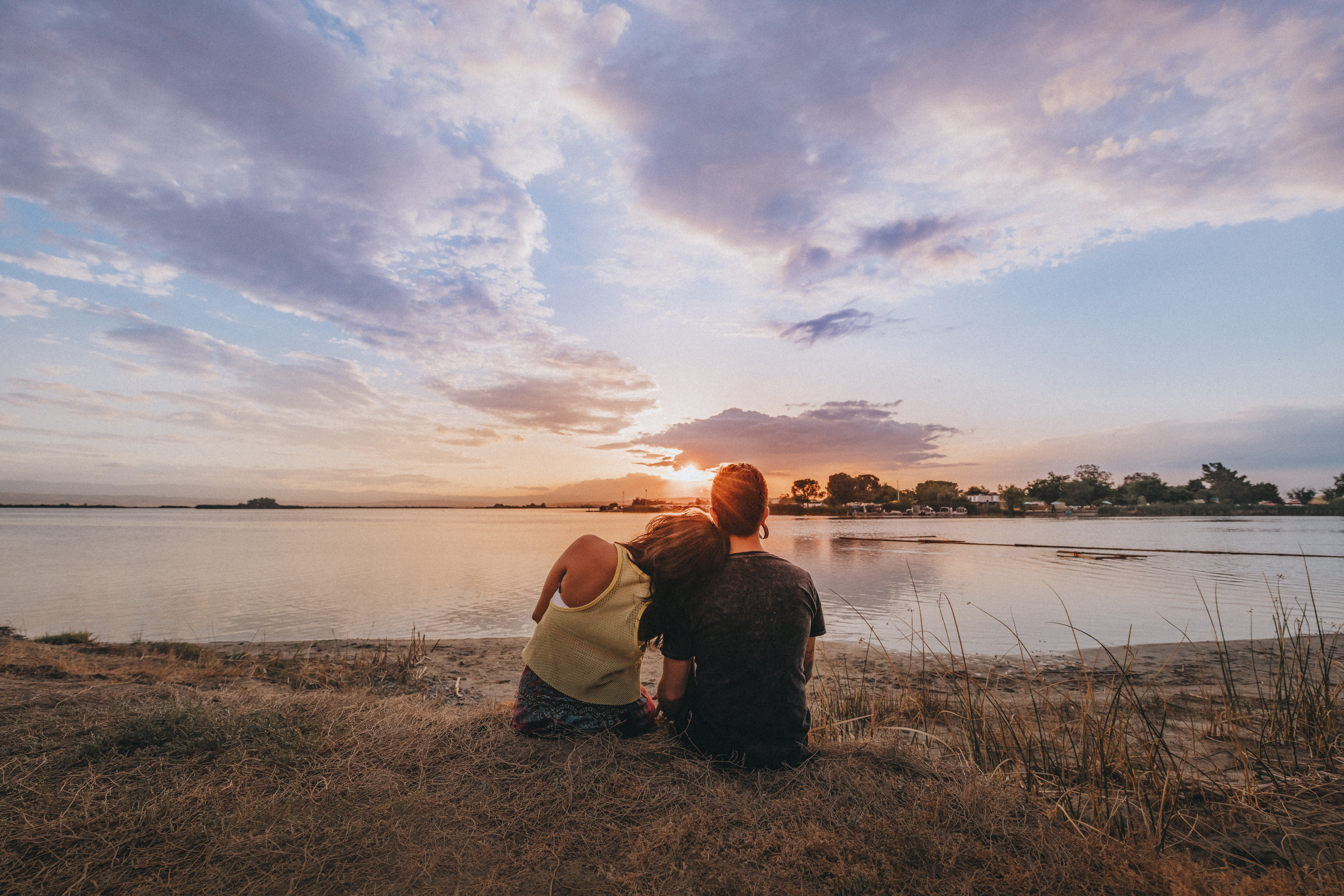 Overall, Lighting in a Bottle 2019 was definitely one for the books. The combination of a new venue, new layout, and the same eclectic energy that makes LIB so special made for one hell of a weekend at Lake Buena Vista. Not even the rain could stop us from enjoying one of the most incredible weekends of the year. This year marked the beginning of a new chapter for LIB, one that I am excited to keep reading.
FEATURE PHOTO: Juliana Bernstein