For the 2nd year in a row, zero fatalities were reported at the Las Vegas Motor Speedway for EDC Las Vegas 2019. Where previous years have seen large amounts of health-related hospitalizations and a few deaths, the last 2 years have boasted much more promising statistics in terms of overall attendee health and well-being. It's definitely true that Insomniac has made huge improvements to its on-site medical team and Ground Control, but this positive change can also be attributed to the change in dates that went into effect last year. The change from June to May has had a drastic effect on the weather and temperature – where June had triple-digit temperatures well past midnight, May has seen the temperatures drop as low as 60 degrees (and lower when you factor in the windchill from this year). This year, EDC Las Vegas earned the title of the largest dance music festival in the world, hosting 450,000 attendees at the speedway. This was also the 2nd year of the popular Camp EDC. 
EDC Las Vegas now boasts one of the largest on-site hospitals in the Las Vegas area during its 3-day stint on the speedway – staffed with every manner of medical staff ready to assist with any and all problems. In addition to that, Insomniac's Ground Control has a heavy presence at each of their festivals, none more so than EDC Las Vegas. All weekend long, those kind-hearted souls clad in their purple shirts were seen walking through the festival and campgrounds, at each and every stage and art car, checking on headliners who looked like they may be having a rough time and escorting then watching over those who had to go to the medical tent. This, combined with much cooler temperatures, resulted in a successful and fun weekend for all in attendance.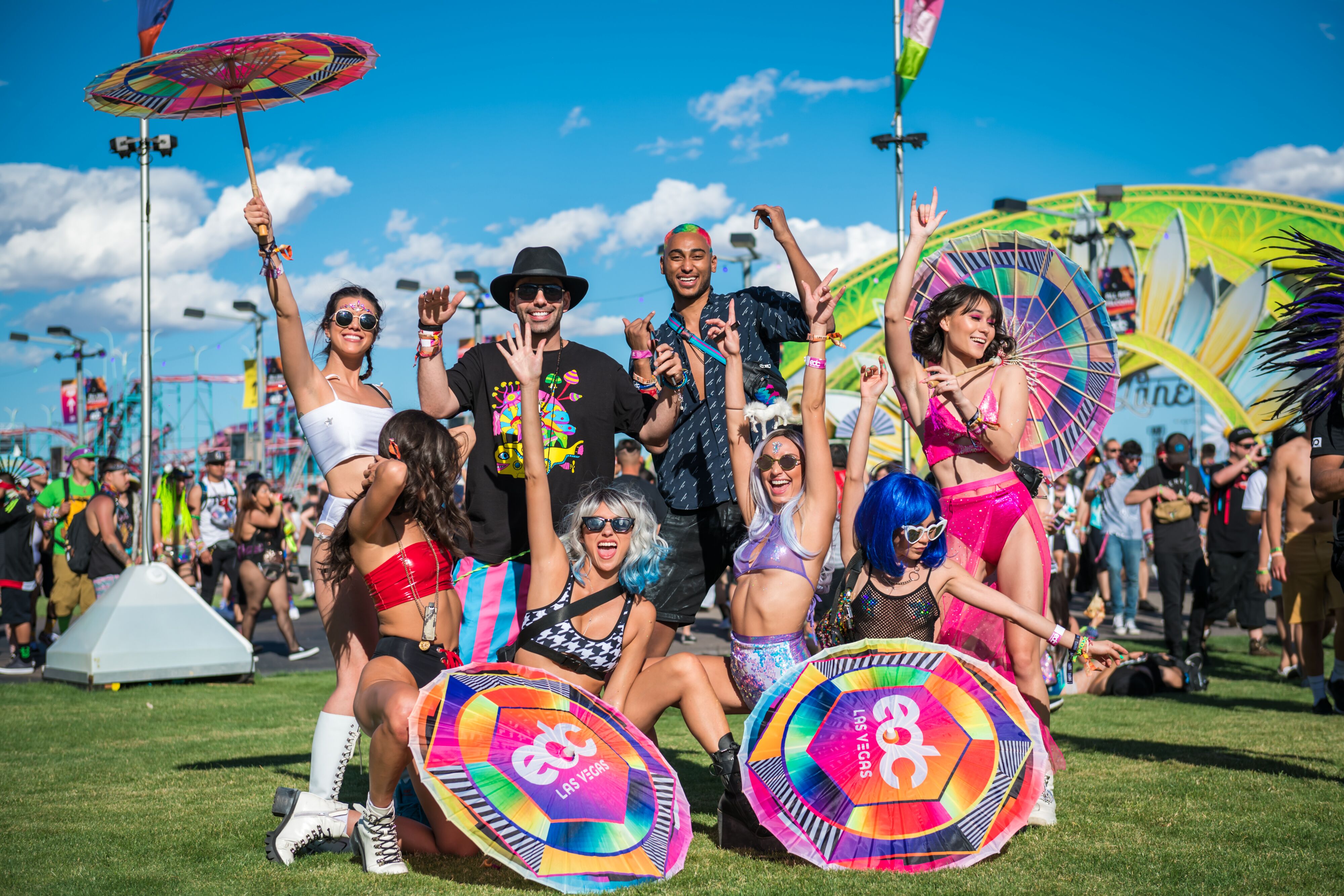 While no event is perfect (4 DUI arrests, 12 misdemeanor arrests, and 51 felony/gross misdemeanor arrests occurred at EDC Las Vegas 2019, according to the Reno Gazette Journal) these numbers pale in comparison to the overall attendance for the weekend. EDC hosted 150,000 headliners each day for a total attendance of 450,000. If there were any major complaints from the weekend, they were related to the heavy winds that resulted in the closure of the Kinetic Field stage at around 1:40 AM Saturday night. However, thanks to the quick thinking of Insomniac by shutting down the stage, no one was seriously injured due to the windstorms which reminded many of the infamous windstorms that caused the shutdown of the entire festival in 2012.
With EDC Las Vegas 2019 safely and successfully behind us, we're looking forward to making even more incredible memories under the electric sky – see you all at EDC Las Vegas 2020!
FEATURED PHOTO: Calder Wilson