Bass music fans – the second annual Lost Lands Festival is less than 30 days away! Last year, Lost Lands debuted for the first time and quickly became a fan favorite festival. One of the main reasons it was such a success is because Jeff Abel, better known as Excision, and his team put a lot of effort into the making of it.
Due to the success of Lost Lands 2017, Excision began to plan for 2018 as soon as the 2017 festival had ended. He and his team have worked relentlessly to ensure fans have an even better experience this year. In his Headbanger Facebook group page he asked for feedback, questions, concerns and more to make Lost Lands 2018 as great as possible. Everything from the lineup to selecting food vendors, Excision paid attention to all fan feedback and has been extremely involved in every detail.
Lost Lands 2018 will have two full size main stages this year and 1,000,000 watts of bass brought to you by PK Sound equipment. That is A LOT of bass, don't forget to bring your earplugs! Last year, volcanoes on the stage shot fire as well as tons of lasers, pyrotechnics, and even giant dinosaurs made an appearance on the festival grounds. You can definitely expect even better production and three times more dinosaurs this year.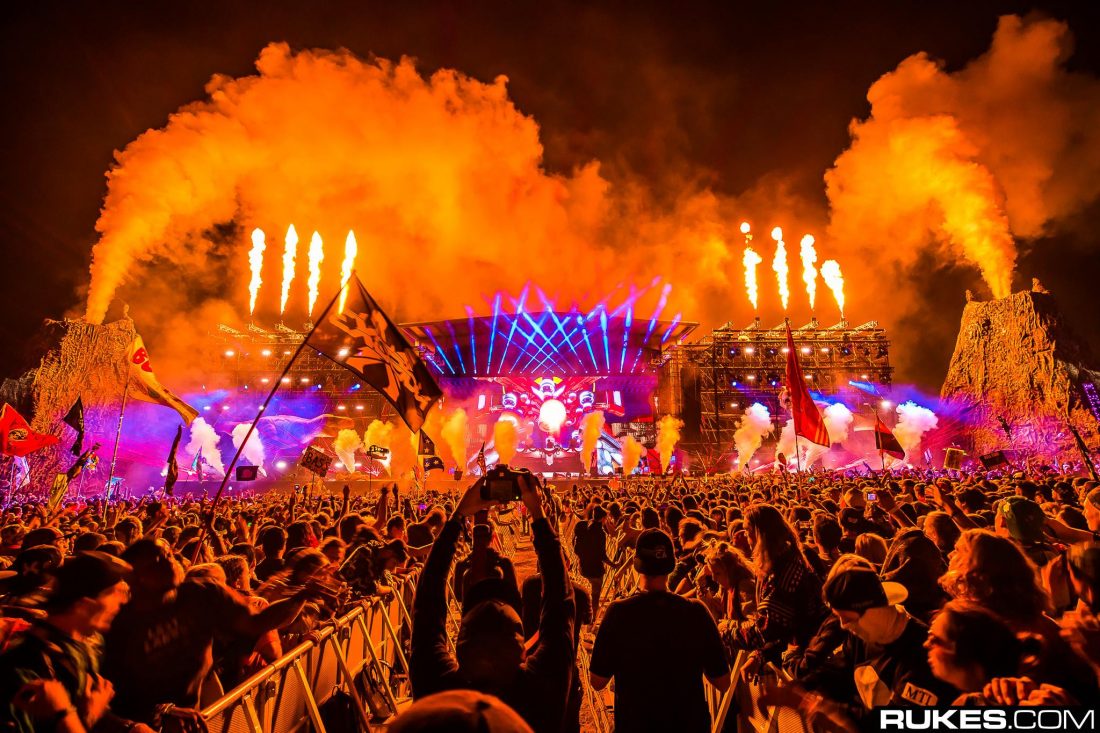 After the festival is over there will be Sound Camps that will be going off throughout the night. There are six uniquely themed Sound Camps, special guest appearances, and surprise b2b sets by Lost Lands artists. The Sound Camp has a whole dedicated campground area where you will be transported to a new world. Each stage at the Sound Camps will feature its own unique, intimate theme design unlike anything else on the festival grounds.
Other new changes this year include, expanded car camping spots – 50 sq ft. bigger, early entry pre-party inside festival grounds with surprise b2b sets Thursday night, quiet camping, themed Sound Camps, and the 1,000,000 watts of bass. All of this was made possible thanks to the fan feedback that was taken into consideration.
Lastly, I don't even have to say how stacked this years lineup is with multiple performances by Excision all weekend long and other bass artists include Flux Pavilion, Illenium, Nero, Rezz, and much more.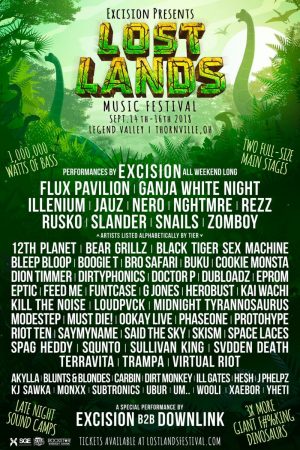 Last year, I watched the festivities through the livestream at Couch Lands, where I watched and headbanged all weekend from my couch at home. This year I am so excited to go to Lost Lands and experience it for real. Are you going this year? Let me know!
Still thinking about it? Act quickly, GA tickets and camping is 75% sold out. You can get the remaining tickets HERE.
See you soon, Headbangers!