House music's freshest upsurging act, Mau P has announced that he is bringing his XXX brand From Amsterdam to Miami Music Week with a show date set on March 24, 2023.
Maurice West was once spinning big room with big dreams to host his own headlining events since he first began experimenting on the decks at age 14.
After taking a leap from big room to tech-house under the alias Mau P, he has seen monumental success from producing Beatport chart-topping hits "Drugs From Amsterdam" and "Gimme That Bounce."
The popularity of these bangers has now opened the doors for him to see his dream of headlining events come true, and he will headline his own XXX From Amsterdam to Miami show at Miami Music Week this year.
"Obviously as an artist and performer I've always dreamed of being able to host my own headlining events at some point in my career. To have the opportunity this early on during one of the most important weeks in dance music is beyond anything I ever expected. It's crazy to think about being a part of Miami Music Week this year, we've got an amazing venue which we're transforming into the sickest rave of the week, with a touch of Amsterdam of course," stated Mau P on the subject of the opportunity and his show. 
The event will take place on March 24 at Freehold in Miami in the heart of Wynwood.  Click here to purchase tickets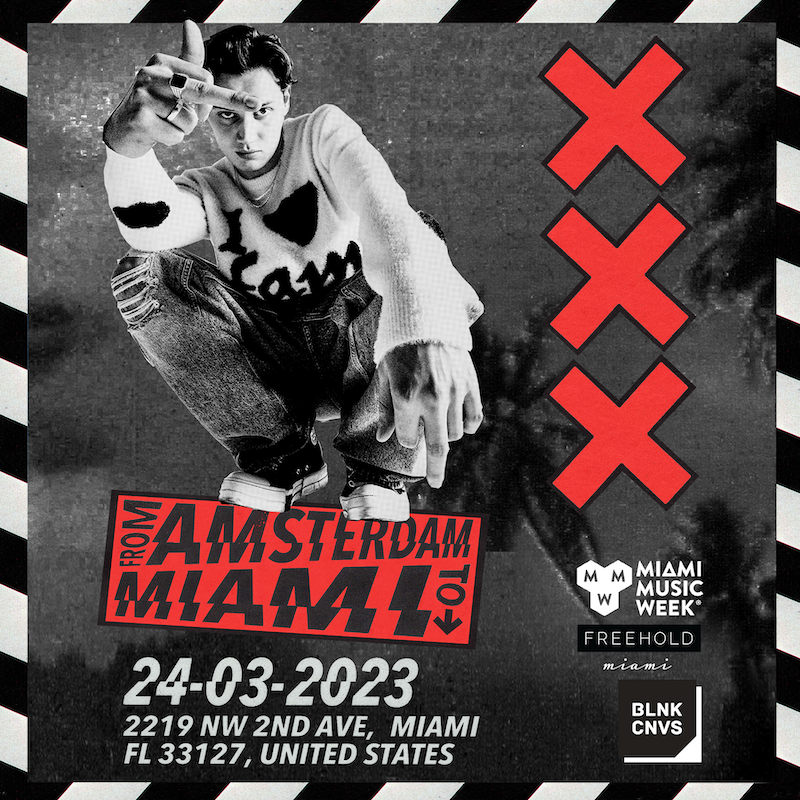 Featured photo provided by Insomniac.